When it comes to theatre, Cornwall is lucky to call itself home to a myriad of incredible outdoor theatres from clifftop stages to productions that move around the county bringing magical tales to every far-sprung corner.
When it comes to bringing the location and story together, however, no one does it quite like Cornish theatre company Wildworks, whose inventive narratives are created quite literally from the ground up. From beaches to clifftops, quarries to castles, the list of impressive and unusual backdrops goes on, with each location becoming part of the story to create remarkable examples of landscape theatre.
Intrigued? Here's everything you need to know about Wildworks and the inspiring tales they tell…
About Wildworks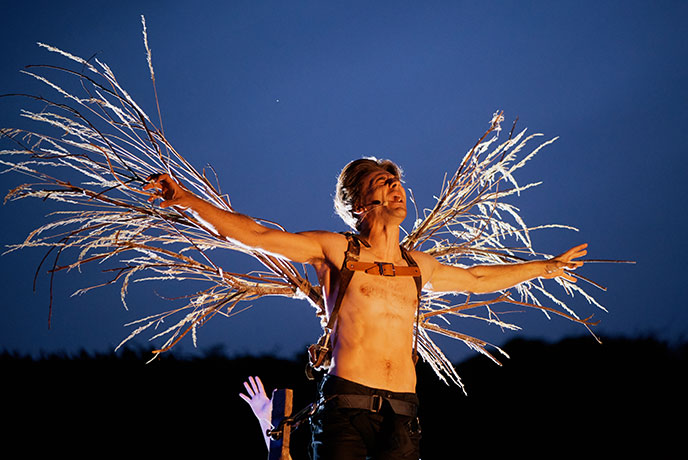 Starting life in 2005, Wildworks has created an incredible catalogue of shows that have taken the Cornish theatre company all over the world, although their heart always remains in the wilds of Cornwall. Like the drop that triggers the ripples, each Wildworks show begins with one key aspect: the location. Whether it's a derelict department store or an enchanting woodland, the chosen site begins the creative process as the team learns all about its history and people, which inevitably shape the show you'll see.
The stories themselves are a fascinating mix of original ideas and bold new retellings, often told through a promenade where viewers are invited to follow the actors through a series of jaw-dropping installations that knit the story together. In this, Wildworks is often an entirely new experience, whether you've seen one of their plays before or it's your first time. Even avid theatre goers are in for a surprise as the eclectic mix of media means you never quite know what's in store – fire, abseiling, and even sailing have all been a part of recent productions!
The plays are not simply watched, either. Whether the audience is walking behind the actors or sitting amongst them, there's a real sense of involvement that pulls you into the performance. Music often surrounds you and even the slow descent of night has been used as a prop in a play.
When and where to catch them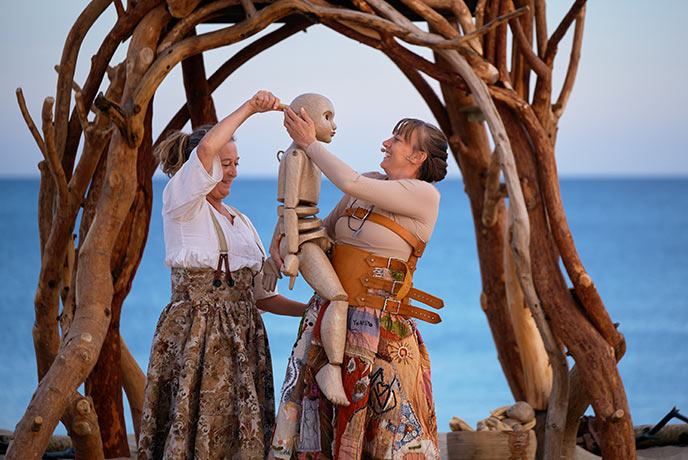 Due to the explorative nature of their work, Wildworks can be found in all sorts of intriguing – and often surprising – places. From an overgrown Cornish garden to the ruins of a castle deep-rooted in history, Wildworks have travelled far and wide to find locations that have stories longing to be told.
The diversity of Wildworks' locations means that their next performance could pop up anywhere and in any county, so keeping an eye on their social media is a must so you can keep up to date with their upcoming projects.
You can also catch Wildworks' provocative performances online! Meet Me at the Edge, is an exceptional film that was brought about after months of lockdown and explores themes of isolation, connectedness, and community.
What to watch next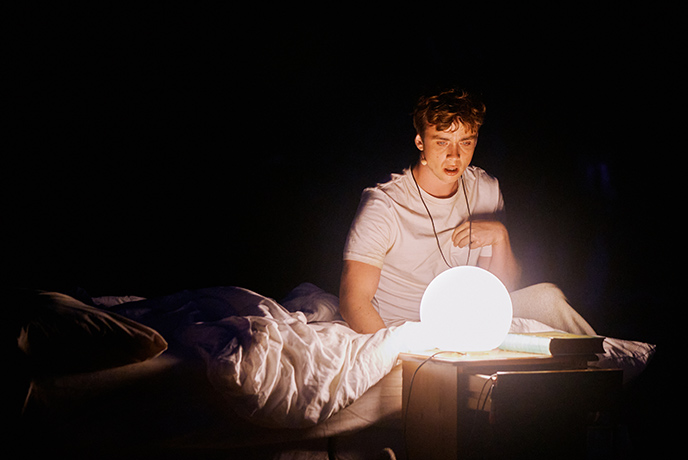 Available now is the incredible and totally unmissable I AM KEVIN, a dark, humorous, and emotional journey (both physical and metaphorical) that invites the audience to rediscover the power of possibility.
Set amidst the sands of Carlyon Bay in South Cornwall, I AM KEVIN follows a boy who is searching for his mother after being kept protected and very much isolated from the dark world around. You'll be led through a variety of different backdrops along the beach as the sun sets slowly around you, throwing the entire play into an eerie yet fabulously atmospheric darkness.
Original music, incredible sets, and a superb cast culminate in a totally jaw-dropping performance that explores a world of gods and men, imagination and possibility. Perhaps the most ingenious and striking backdrop was the smoke-covered rubble of the former music venue, the Cornwall Coliseum, which saw the likes of The Who, Bon Jovi, and The Rolling Stones perform back in its heyday - we particularly enjoyed Aminita Francis' performance as legendary monster, Scylla, beneath a neon Coliseum sign.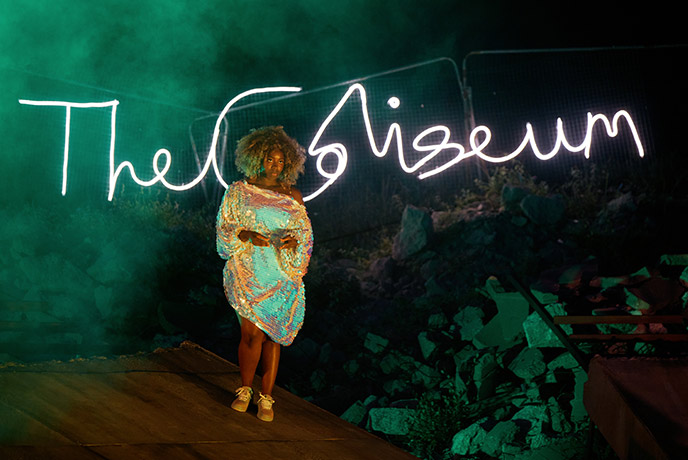 To show our appreciation for the role theatre plays in our lives, Classic Cottages recently donated to Wildworks to help bring I AM KEVIN to those who wouldn't ordinarily be able to attend the theatre. To further the accessibility of I AM KEVIN, Wildworks have set aside Friday 19th of August for those who require BSL or audio descriptions, ensuring everyone can experience the spellbinding production.
The play involves walking on uneven ground so sturdy shoes are recommended as well as a blanket you can easily throw down and pack up in between scenes. The sandy location also means you have easy access to the refreshing waters of Carlyon Bay, so why not combine your theatre-going experience with a quick dip for a truly memorable evening in Cornwall.
Find out more about I AM KEVIN, which is running until Saturday 20 August, and book your tickets here.
Excited to leave what you know behind as you embark on a brand-new journey with Wildworks? Explore our collection of lovely cottages in Cornwall and prepare for a totally magical stay.
Images by Ian Kingsnorth