Situated very near to my original home town of Swanage, Wareham is a beautiful old town with literary connections and a great place to stop to break up a long journey, or spend a few days if you are heading down towards the coast.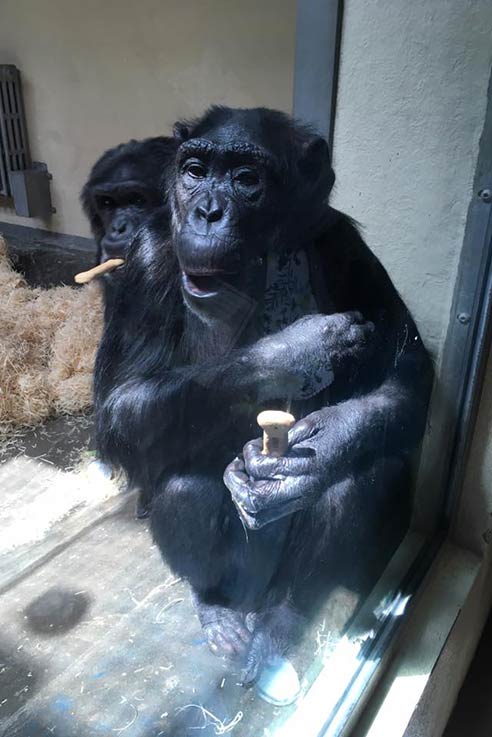 Probably the most famous attraction near Wareham is Monkey World. The primate sanctuary has over 250 animals in residence and assists governments around the world to stop the smuggling of primates from the wild. At the ape rescue centre, refugees of this illegal trade are rehabilitated into natural living groups. Any that have suffered abuse or neglect are also part of this very important programme. You may have seen Monkey Life featured on TV and Monkey World is where this series is filmed. It is a great attraction for a family day out, as well as educational regarding the protection of hundreds of species of ape. One way you can help is to adopt a primate, which makes a great gift, giving you free access to the centre for a year with your adoption members entry pass so that you can visit your primate, as well as an adoption certificate. The cost of the adoption goes into a 100% fund so that all the money goes straight back into maintaining and expanding the 65 acre sanctuary to help more primates from around the world.
Of course, it wouldn't be a day out in Dorset without a castle thrown in, and just down the road from Wareham is Lulworth Castle; a 17th Century mock castle. The castle itself is actually empty inside, having suffered a fire, but the architecture and atmosphere is no less impressive. Through July, the castle is the location for Camp Bestival, which runs from 27th to 29th and is a great attraction for families.
If you don't fancy venturing outside the town, then Wareham itself is quaint and beautiful, with the river running through it and lots of riverside restaurants to enjoy good food and a large glass of wine. The Old Granary gastro pub offers a rustic interior with river views, and traditional home comfort food. Afterwards, sit on the riverside with an ice cream and watch the birdlife beg for bread.
Perhaps you need a walk after a large lunch or evening meal? Surrounding Wareham is Wareham Forest. If you've got your walking boots in the car then you can literally walk for miles in the beautiful protected woodland areas, just don't forget where you parked the car! Perfect if you're staying in a dog-friendly cottage, your furry friend can run free, with millions of trees to sniff and undergrowth to forage through.
One of the most famous inhabitants of Wareham was T.E. Lawrence, or more widely known as Lawrence of Arabia. Clouds Hill Cottage, now in the care of the National Trust, was his home for 12 years between 1923 and his death in 1935. The cottage is incredibly small and so you may have to wait at busy periods to be able to enter the house, but is packed with memorabilia of the military hero-turned-author. At Anglebury House in Wareham high street, you can linger in the very seat where Lawrence of Arabia spent 'many a pleasant hour drinking coffee'.
It is said that near to where Lawrence of Arabia suffered his fatal motorbike accident on 13th May 1925, on the anniversary of his death, you can hear the ghostly sounds of his motorbike speeding down the road...