A holiday in Tolpuddle really is the definition of holiday as 'an extended period of leisure and recreation'. This ancient Dorset town is so tranquil and laid back, R&R is practically guaranteed so you can kick back and zone out. But if you like to occupy your time away, there are plenty of things to do, from gentle pastimes of sitting under the Martyrs Tree to the excitement of nearby Monkey World. I'd wholly recommend it as a base for exploring social history, as its story is important, relevant and interesting. Settle yourself in a holiday cottage in Tolpuddle and absorb what this beautiful village, in its tranquil setting alongside the River Piddle, is all about. A particular favourite pastime of mine, when visiting a new place, is discovering oddly named locations and this area is full of them (most revolving around variations of puddle and piddle!) – enjoy!
Things to Do in Tolpuddle:
> Historical walking tours
> Tolpuddle Martyr Museum
> Picnic under the Martyr Tree
> Paddle in the River Piddle
> Experience Tolpuddle Martyrs Festival
> Explore Athelhampton House and Gardens
> Woodland activities with Insight
> Children's workshops from Artsreach
> Fish with flies at Wessex Fly Fishing and Trout lakes
> Tour the Langham Wine Estate and Vineyard
> Find the funny name places!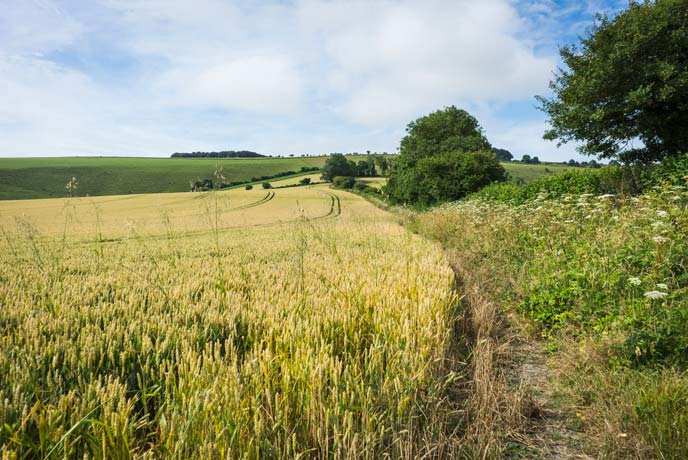 The History of Tolpuddle
When I say this is an ancient village, its story starts all the way back with King Canute in 1024 and peaks in the 1830s with the Tolpuddle Martyrs. I won't spoil the surprise too much, as there's plenty to learn in and around the village, but this place is famous for being home to six farm workers who, dissatisfied with yet another pay cut, form a trade union and swore a secret oath that saw them charged with mutiny and deported. The harsh punishment caused such a scandal that people marched the streets of London in their thousands, signing petitions and campaigning until they were pardoned.
There is many a reference to this significant turning point in social history with the Trades Union Congress (TUC) building cottages for retired agricultural workers in the Martyrs' name, various information panels and plaques, and the public house named after them. Several trails in and around the area walk you through the history where you can tick off points of interest such as the sycamore tree under which the Martyrs met and the old Methodist chapel which is being restored as a 'sitting space'.
Keep a look out around the village and see if you can spot George Loveless' (one of the Martyrs) defense of his actions:
"My lord, if we have violated any law, it was not done intentionally, we have injured no man's reputation, character, person or property; we were uniting together to preserve ourselves, our wives and children from utter degradation and starvation"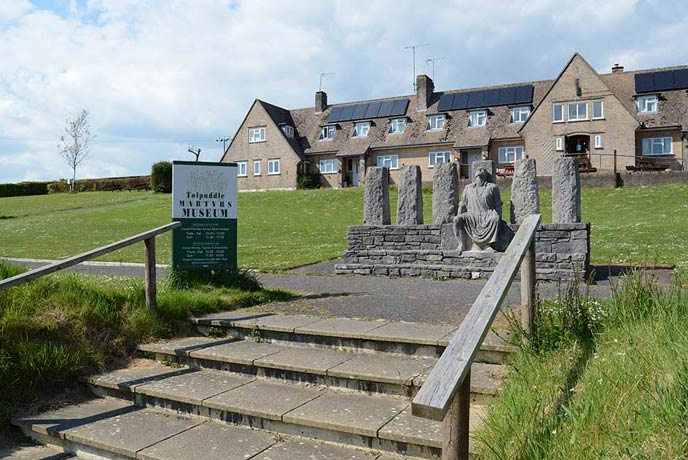 Arts and Culture in Tolpuddle
The Tolpuddle Martyrs Museum (above) is a suitable testament to the story of these men. Forget the dusty old backroom artefacts usually associated with small village time capsules and be enthralled by the very modern exhibition housed in one of the TUC cottages. Interactive displays provide education and entertainment, telling the tale of the Martyrs' arrest, trial and punishment, and what it meant for today's workers.
Every year, the Tolpuddle Martyrs' Festival is held over a weekend in July, celebrating the history of the area with family friendly entertainment, music, stalls and the odd injection of politics to remind you what it's all about. It's great fun, full of colour and excitement; read more about it on our Tolpuddle Martyr Festival blog.
Just south of Tolpuddle you'll find 26 acres of glorious landscape punctuated by Sculpture by the Lakes, a collection created by renowned sculptor Simon Gudgeon blending nature and artwork in open space. It's worth spending a day there to really absorb the intention of the place, perfect excuse for a picnic.
For further fine heritage, grand Athelhampton House and Gardens (below) is only a mile and a half down the road. A 15th Century Manor, it's surround by 'one of the great architectural gardens of England', a Grade 1 Listed landscape dating from 1891.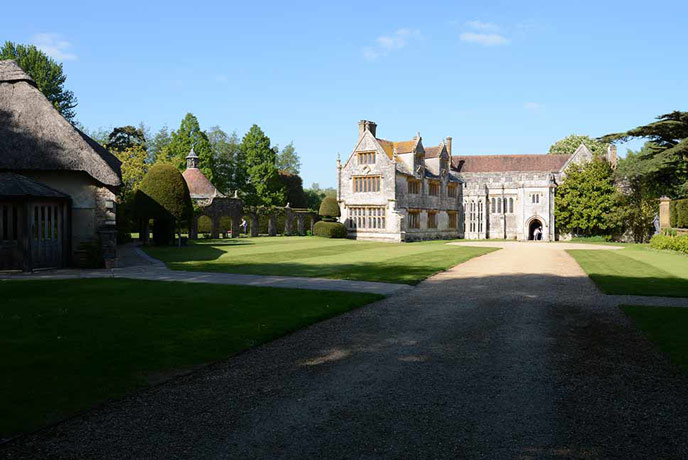 Attractions in Tolpuddle
One for the little ones, the Dorset Forest School is a series of summer workshops run by Artsreach and holds ticketed events at Orchard Meadow (below) in Tolpuddle for children over 5 to explore the insect world in trees, under leaves, in the mud and all those other places kiddies like to explore.
If authentic woodland activities get your pulse racing, contact Insight Activities in Tolpuddle (also based in the New Forest). They specialise in small-scale, authentic experiences with archery, crossbows, axes, zombies, Hunger Games… Not sure how relaxing a holiday that would be, but it would certainly be memorable for anyone over the age of six.
In keeping with the quiet river nature, head south of the village to Wessex Fly Fishing where you can gently fish for rainbow trout from the lakes, chalk streams or head out on the River Piddle. There's a qualified instructor available to teach fly fishing, casting or for general expert local knowledge.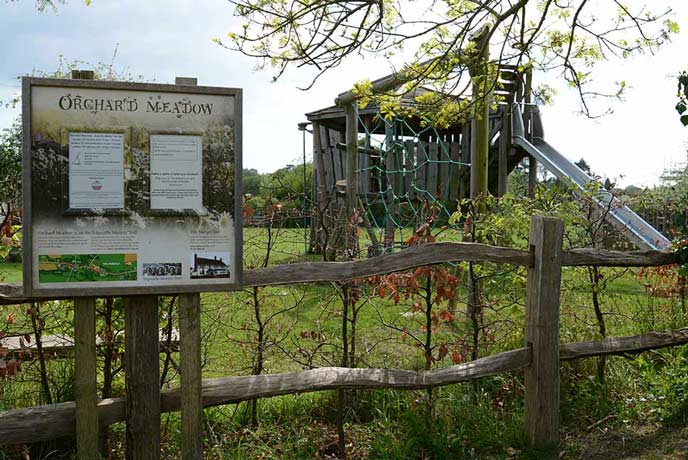 Eating out in Tolpuddle
The Martyrs Inn is the obvious choice, a smart, well run pub in the centre of the village and owned by the Athelhampton Estate. It is of course named in the memory of the Tolpuddle Martyrs, but features a modern menu and theme nights such as fish and chips Friday, Monday curry buffet and a satisfying Sunday carvery. 'Children, families, dogs and muddy welly boots are all welcome.'
Langham Wine Estate is an exquisite setting that often holds ticketed events such as their Fizz and Fromage night at the estate café and vineyard. A little tour with tasting with wines and cheese followed by dessert, this evening out can be found just north of Tolpuddle.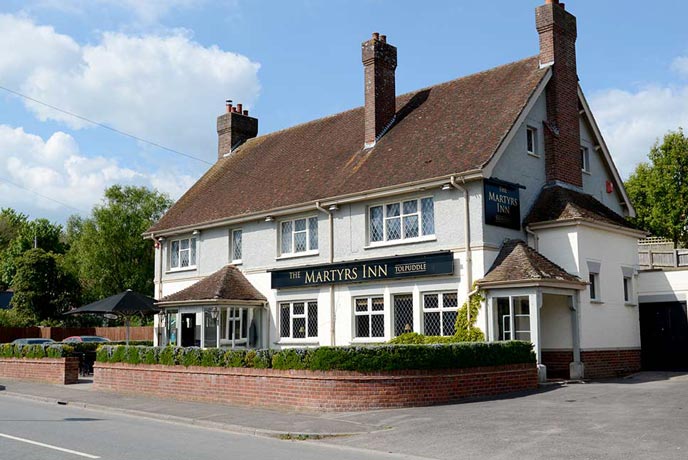 Things to do around Tolpuddle
The very nature of this area means there is a plethora of tourist attractions sprung up in the least likely of places – in every little village you'll find an enthusiastic local who's made their hobby a business, from woodland walks, to cliff tours, water-based activities and rock-climbing. Here's a few attractions in the surrounding area that are likely to appeal.
National Trust property, Clouds Hill is only three miles away, where the late, great 'Lawrence of Arabia' lived and is now a museum dedicated to his memory. Or Bindon Abbey, a little further east in the village of Wool, the ruins of a Cistercian Monastery from 1172.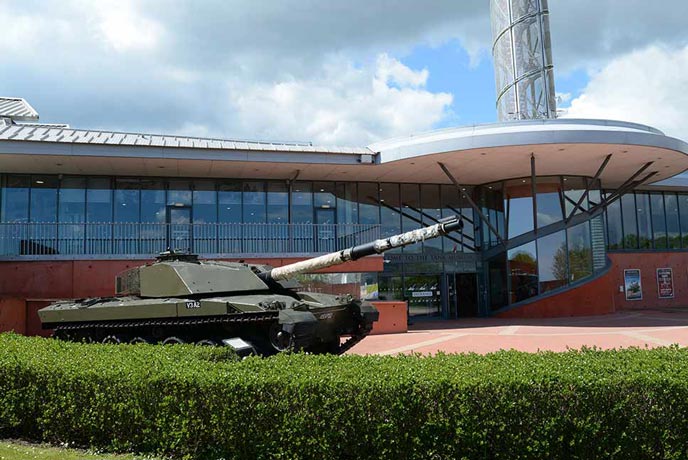 For family days out, Bovington Tank Museum is a firm favourite a couple of miles south east. Cited as the world's 'largest and finest collection of Armoured Fighting Vehicles', the site is still an active training ground for the British Army, so sights and sounds in the background add to the excitement of getting up close and personal with weaponed-vehicles from World War 1 onwards. Head there in June on Armed Forces Day for an unbelievably entertaining display by the Tank Corps.
Not far from the Tank Museum is the famous monkey sanctuary, Monkey World. Primates come here from all over the world for specialist care, rest and recuperation mostly from the illegal smuggling trade, and carefully orchestrated breeding programs. There's an outdoor play area, woodland walks, cafe shop and education centre, with opportunities to get really close to some monkeys. A really good day out for all ages, supporting a great charity.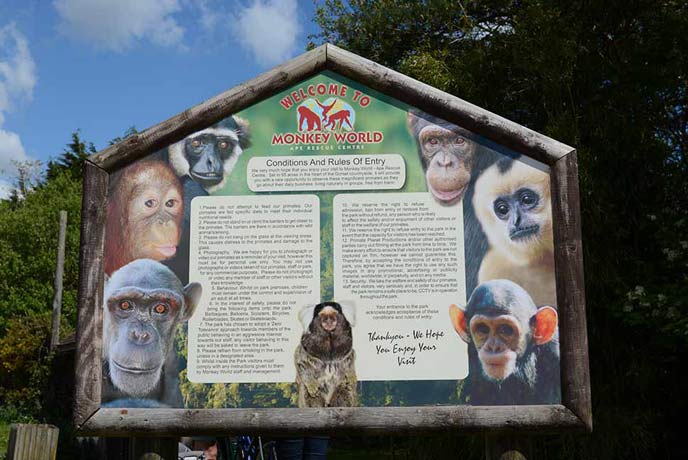 If all that isn't enough within a short radius of your holiday cottage, a short drive takes you to the Jurassic Coast, with safe sandy beaches of Studland and Weymouth, and the impressive geology of Lulworth and Durdle Door, or discover the history around Wareham with Corfe Castle (below), Swanage and its Steam Railway, the Dinosaur Museum… there is an endless list of attractions to happen upon (including a museum dedicated to marbles – more exhilarating than you would think!). Once you're exhausted my suggestions above, just explore. Take a drive down a little lane and you're sure to find an unexpected gem to write home about on your holiday in Tolpuddle.