A Day Out in Sherborne, Dorset
In my opinion, Sherborne on the edge of the Dorset/Somerset border, is a very underrated and overlooked little town. Although only a quaint market town, it has a wealth of history and treasury of shops and tearooms to be discovered.
A visit to Sherborne is nothing without stopping by the beautiful abbey in the centre. A Saxon Cathedral from 705 and then a Benedictine Abbey between 998 and 1539, the architecture is breathtaking, as are the acoustics if you're lucky enough to catch any sort of musical performance inside.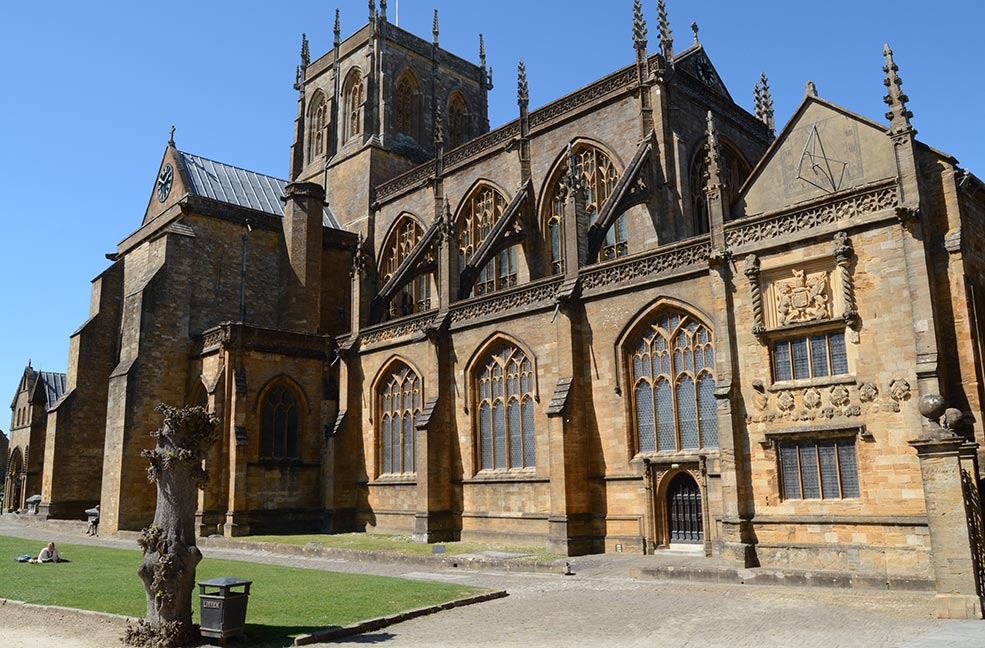 On the outskirts of the town, you can visit Sherborne Old Castle, now in the care of English Heritage, and walk around the romantic ruins of the 12th Century fortification. The castle withstood two sieges during the Civil War, after which now only the south west Gatehouse and sections of the inner castle survive. It was one of the favourite homes of the famous explorer Sir Walter Raleigh and is open between April and October for the summer season.
Just next door is the 16th Century Tudor mansion of Sherborne Castle, which was built by Sir Walter Raleigh in 1594 rather than refurbishing the old castle. 2017 celebrates 400 years of the Digby family owning the castle, and the luxurious rooms which are open to the public reflect a variety of decorative styles from over 400 years of English history. The family home is open from 1st April to 29th October, with various events going on throughout the summer.
Heading back into town, walking up the high street is another window into the history of the town. Clusters of Tudor buildings line the high street and it really has a feel of being in a time capsule. There are lots of unique shops, offering locally made, hand crafted gifts, as well as one or two high street chain stores.
If you have money to spare and want some unique furniture then there are several antique places where you can buy absolutely exquisite pieces for your home.
Sherborne is also the place to get a great cup of coffee and homemade cake, the best of these being Oliver's at the top of the high street, with a quaint cosy atmosphere and warm surroundings. Daily newspapers are also provided if you want to enjoy a solitary cappuccino and lose yourself in the latest headlines.
If you are a couple on a weekend off from the kids and the rest of the family, then The Green restaurant is the perfect place to wine and dine and treat yourself to a truly wonderful dinner. The menus evolve on a daily basis in accordance with which ingredients are at their best locally, and so the menus shown on the website are just a rough guide of the food that is on offer. The restaurant is popular and so it is important to make a booking during your stay.