Something About Salisbury
Set in the heart of Wiltshire and boasting a wealth of history, Salisbury is the perfect stop off point, either to explore nearby Dorset and Hampshire, or to spend a couple of days soaking up some culture before heading further on down the country to your holiday destination.
Things to do
One of the most beautiful and scenic parts of the city is Cathedral Close in old town Salisbury, where you can enjoy the scenery with a wonderful view of Salisbury Cathedral. The cathedral itself is most definitely worth a visit, where you can see one of the original versions of the Magna Carta on display in the Chapter House. If you've a head for heights, then the tower tour is for you, reaching the foot of the famous spire at a total of 225 feet above ground level, having braved the 332 steps.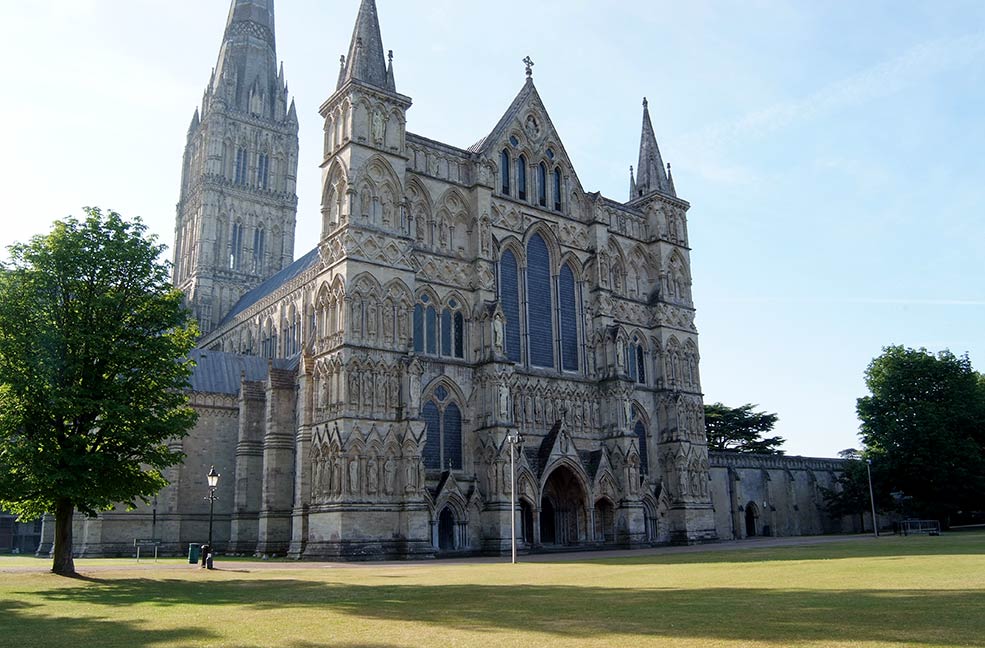 If you are after something a little less dare devil, then The Salisbury Museum is brilliant value for money, with hundreds of artefacts on display, including some of which were excavated from the world-famous Stonehenge World Heritage site and the surrounding landscape. The latest addition of the Wessex Gallery means that the museum is incredibly interactive and hands on, so makes a great family friendly place to visit.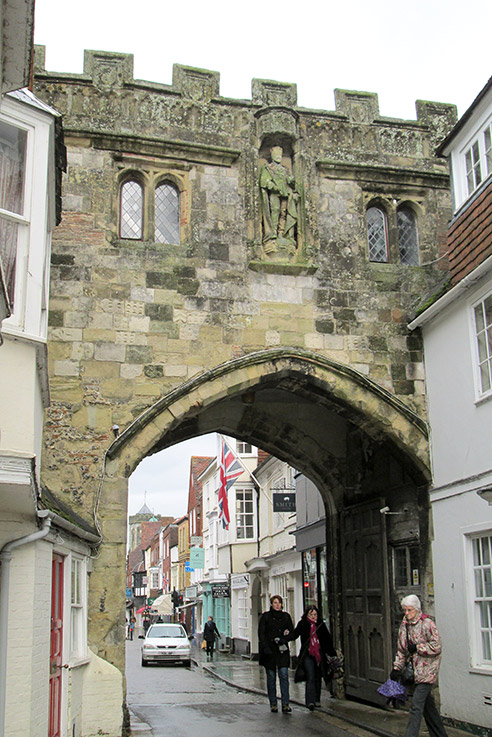 For the best in British tea and cake in quirky surroundings, then lunch at The Boston Tea Party in the centre of town is the place to go. Situated within an old Tudor building, with ornate fireplaces and exposed original beams, this cafe is said to have even refreshed Shakespeare when he was once passing through Salisbury.
The high street boasts the usual scattering of chain stores, but also hidden around every corner there are quaint individual gift shops and other places to stock up on the best of Wiltshire delicacies.
Once you have soaked up the culture of the city and shopped until you've almost dropped, then the only thing left to do is to join in with something a little bit different- Timezone Tours' Sordid Salisbury; Join Frogg, Ruby and Matt as they fascinate you with stories of highwaymen, sordid murder, strange entertainers, dueling and much more as you wander round historic Salisbury in their knowledgeable hands.
To round off a hectic day, a traditional ale in a good Wiltshire pub is the perfect remedy. The Haunch of Venison is the oldest hostelry in Salisbury and possibly the most haunted. The heritage spans back nearly 700 years, and invites you to become part of its history with a nice pint of bitter in your hand.