Galileo said, "Wine is sunlight, held together with water," and the famed 16th century Italian's notion perfectly describes a recent summertime visit my husband and I made to Rosemary Vineyard in Ryde.
Located on the outskirts of town, the vineyard is an easy walk due south of Ryde St John's Road station (but there's plenty of parking at the vineyard if you decide to drive). You'll find yourself ambling through a local neighbourhood that boasts an impressive and fecund allotment. Next you'll enter a grassy, wooded area that is the perfect prelude to the fields of grapevines that will follow. Lovely dappled light broke through the trees on our recent walk to vineyard making the journey every bit as pleasant as the destination.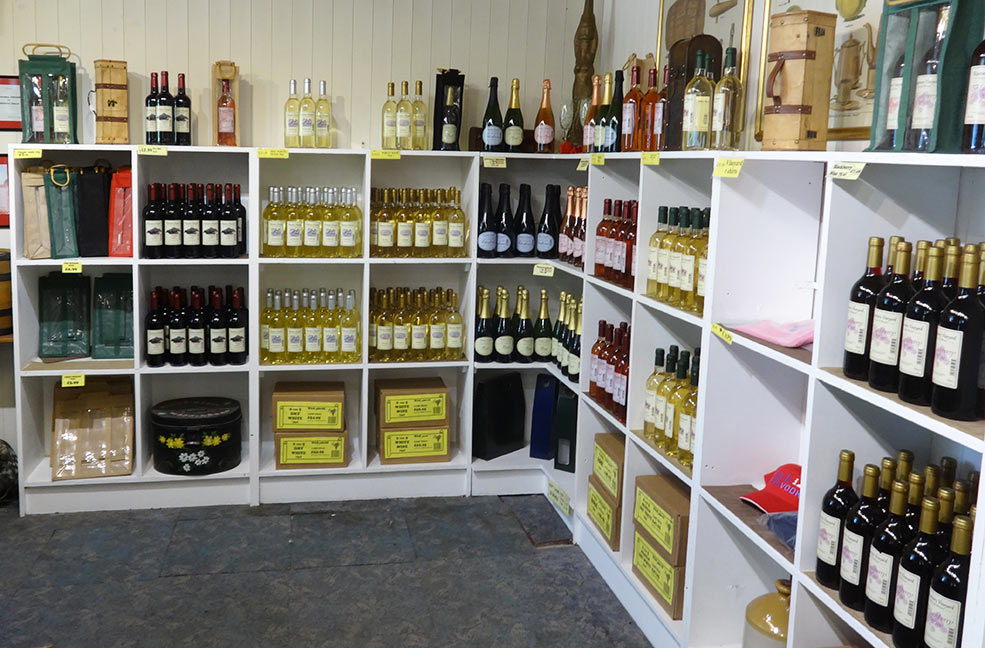 Planted in 1986 and covering over 30 acres, Rosemary is one of the largest producers of English wine. That said, this idyllic setting put me in mind of past visits to the South of France and California wine country. Even without the added bonus of wine, this is a stunning stretch of green and pleasant land, as beautiful as any blue and beach-y coastal area the Isle of Wight has to offer.
Along with the planting fields, the estate includes the winery itself, a cafe and a shop. The friendly, well-informed staff are always on hand to offer free tastings of the beverages made and bottled at Rosemary vineyard – not only wine but ciders and juice, fruit liquors and sparkling Brut. If you're a wine novice like me, this is a great place to discover your personal taste for grape. I'm partial to The Vineyard's Rose, not too sweet and not too dry, it's the perfect summer barbecue tipple.
When you visit the vineyard be sure to take the tiny tour if it's offered. This pocket presentation won't take long but is highly informative and wildly interesting. Harvesting, pressing, clarification, ageing and bottling; the brief but engaging tour takes you from grape to glass.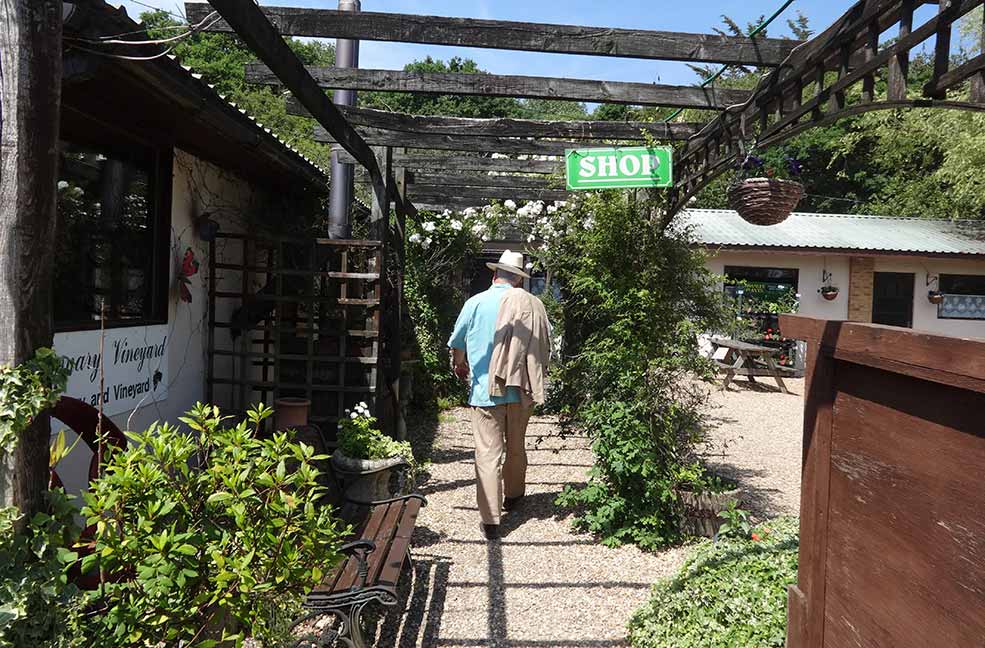 Along with the wines, I thoroughly enjoyed the non-alcoholic apple juice. Crisp but not overly sweet, for me this is a real thirst quencher. Sure, it's available at local shops across the island but purchasing 2 bottles at the source made it somehow all the more delicious when I poured it over ice at home. Indeed, our walk home from the vineyard was underscored by the unintentional music of glass bottles bumping about inside my trusty rucksack.
While the cafe at Rosemary's offers a range of cakes and sandwiches, with beautiful views over the vineyard, as we were leaving what caught our eye was a clutch of tables just outside the shop – a partly shaded area that nonetheless allows for fleeting peeks of the neat rows of grapes beyond. Turns out you can buy bottles of wine and enjoy them right here, on the premises. We're sure to retrace our steps to Rosemary's Vineyard in the coming weeks because outside of my own garden I can think of no better place to sip "sunlight held together with water".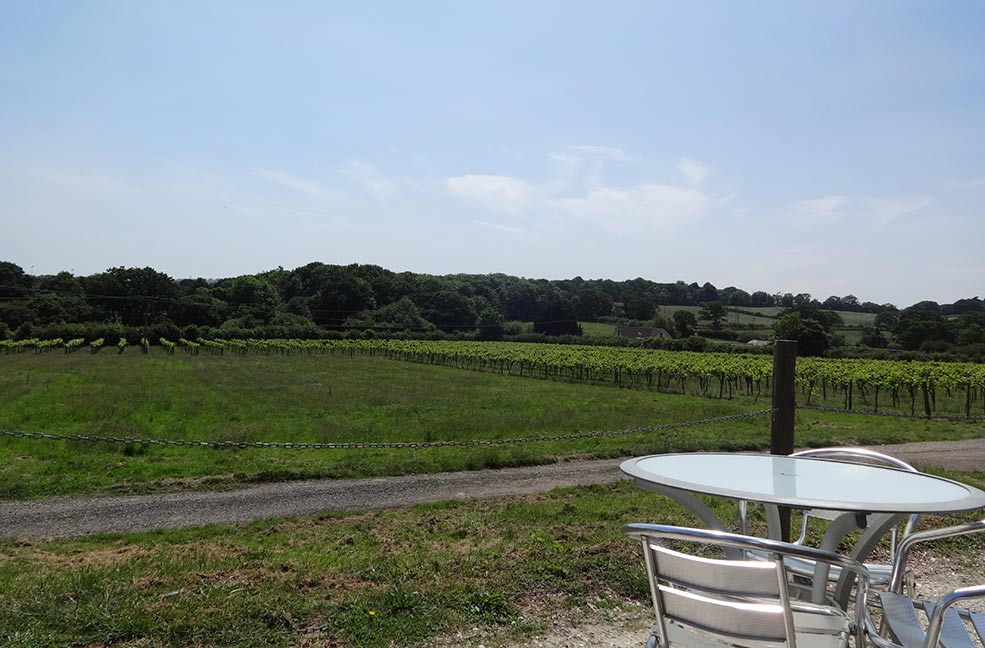 If Anmarie's Ryde Winery visit makes you long for island life, take a look at our Isle of Wight properties now.