When looking for family days out on the south coast of Hampshire, Eastleigh may not be the first place that comes to mind. Situated just a few miles from Southampton, this small market town has lots of hidden gems to keep you and your little ones amused for a day whilst on holiday in Hampshire.
For starters, for a small town there is quite the shopping complex. You will find all of the main brands in the Swan Centre, but most importantly, a whole host of eateries, as well as a bowling arcade, cinema, and a huge soft play centre (also a good fun one for the adults - I spent hours in that place 'for the children'). Some top tips, which also apply elsewhere… you can get cheaper family tickets online if you book in advance for bowling, and same for the cinema, especially if you choose a morning viewing. Head to Frankie and Benny's for a reasonably priced lunch, the staff there are fantastic. Or if you fancy something a bit more exotic, head to the high street and find Artisan, a traditional Greek restaurant with a beautiful hidden courtyard. I always have to have a range of small plates when I am there as I want to try as many of the dishes as possible!
As well as the shopping centre and the two high streets, Eastleigh has lots of green spaces for the little ones to play. Right in the centre there is a play park overlooked by a band stand which is perfect for the under 8s. A little further out of town you will find Flemming Park, As well as a bigger play park, it has an outdoor splash pool which is perfect for cooling off if you are visiting in the summer months.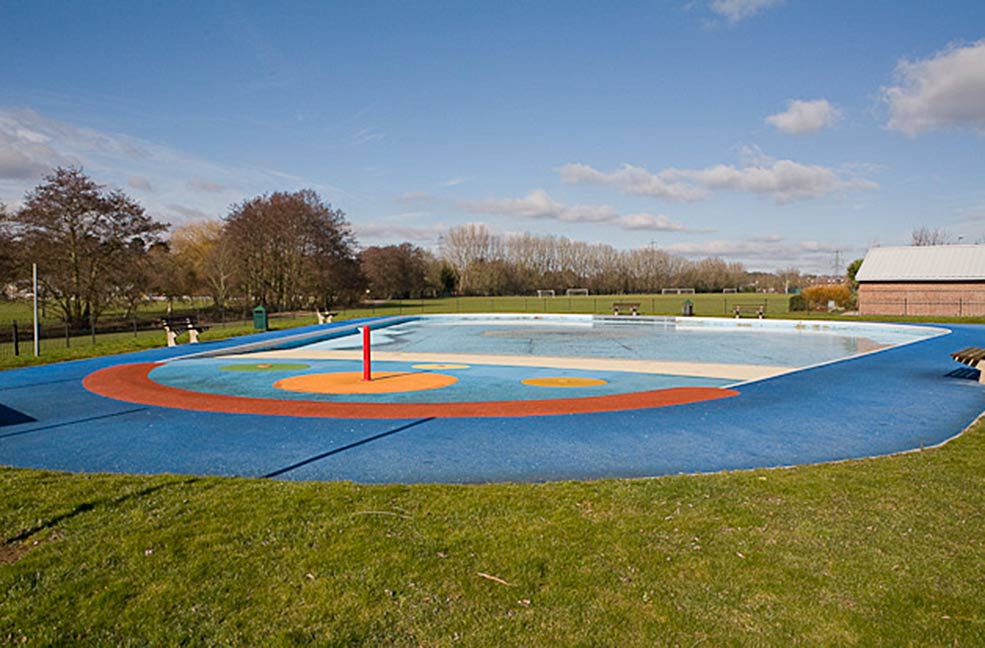 Just on the way out of Eastleigh (near Southampton Airport) you also have a fantastic country park; Lakeside. What is so great about Lakeside is that it is small enough to walk around even with little ones in tow. There are several beautiful lakes (as the name would suggest), and some bridges, which make great viewing platforms whilst the little ones try to spot frogs or other interesting pondlife. Of course, there is an opportunity to feed the ducks too, which family members of every age can enjoy. The best thing about this country park however, is the children's train which runs around its edges. So just in case those little feet get tired, you have a handy plan b!
Eastleigh also has an impressive summer programme of events for families. The council host a 'summer of sport' where families can access a whole range of sporty activities for a reasonable price. Pre-booking is required however. The Eastleigh BID will also provide an 'urban beach' set up in the central park area for families to enjoy throughout August. This is accompanied by an array of entertainment from petting zoos to magicians, circus skills to live music.
As if all that wasn't enough, Eastleigh also has its very own theatre called The Point. Here you can find a wide range of dramatic productions catering from ages nought to ninety! The staff at the point are brilliant, and really accommodating. The cafe is pretty decent too.
So if you are looking for a family day out in Hampshire whilst staying with us, consider Eastleigh, as there really is so much to do.