We were staying in Yachtsmans Cottage in Lymington and had set out on a day trip with the intention of visiting Exbury Gardens and hadn't considered that it would be closed until Easter. But on reflection it makes sense to wait for the flowers to flourish before expecting the public to visit! So, parked up outside the gates, we searched the internet for anything nearby - we didn't want to go too far as the kids were getting tetchy being stuck in the back of the car.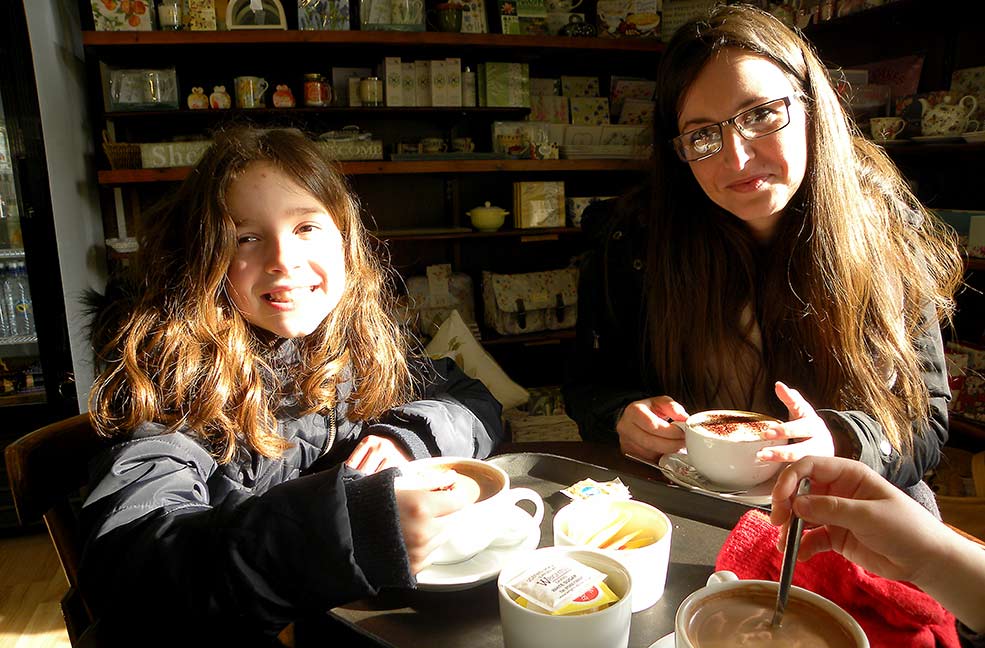 As it turns out, this beautiful part of the world is well stocked with things to do and we discovered the oddly named Bucklers Hard in the south of the New Forest. It's touted as a Maritime Museum which I didn't really fancy, but the boys did so we turned the car around and headed a few minutes back the way we had come. It was a freezing cold February day so we were pleased on this occasion when we saw that the entrance to the attraction was a coffee-cum-gift shop so decided to stop first for a welcome hot chocolate. The kids enjoyed their chocolates, my cappuccino was surprisingly good and the atmosphere was pleasant. But I had no idea what was out through the the back of the shop as it was hidden behind a large raised bed. We were in for a lovely surprise. Circling around the obstructive planter, the vista opened up into a beautifully tended garden with meandering path that led down to the museum. After a big lungful of frosty air, an eyeful of twinkling trees, and a belly full of hot drink, the children skipped happily towards the main event.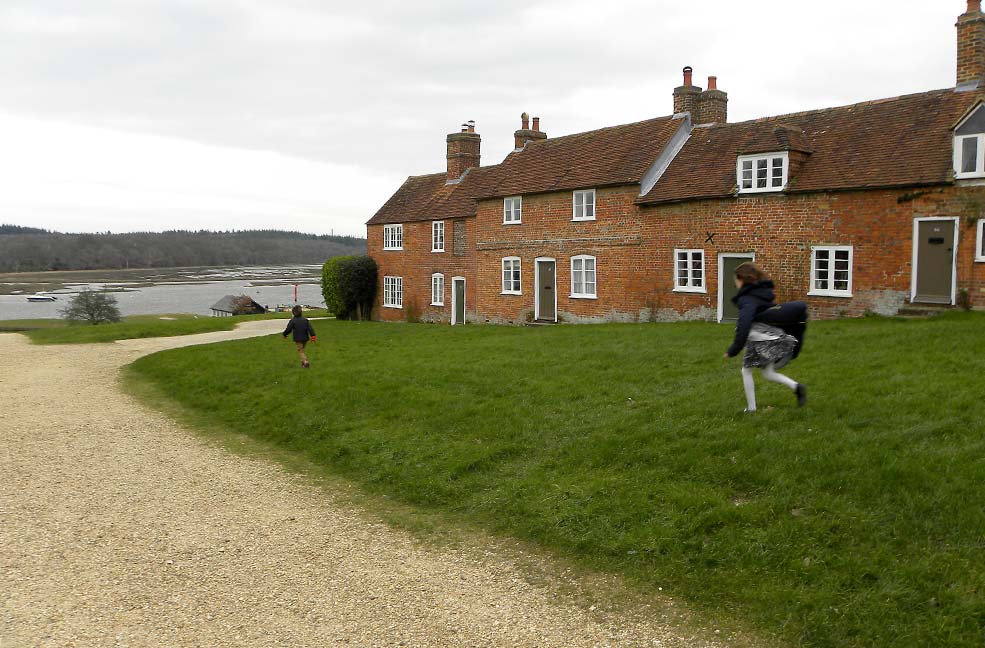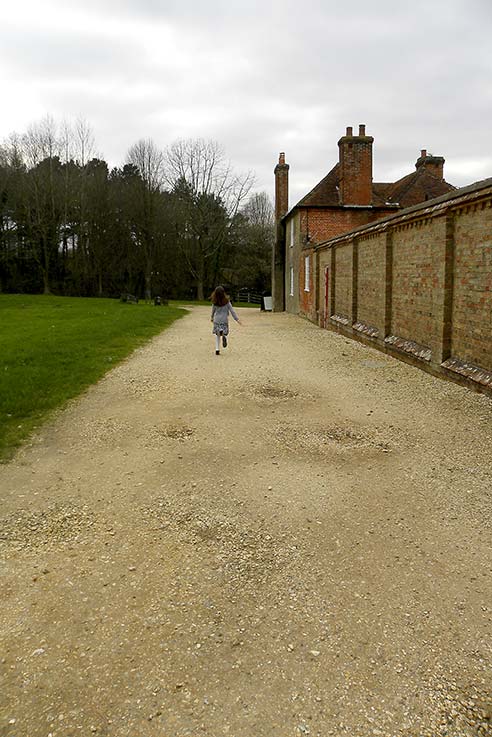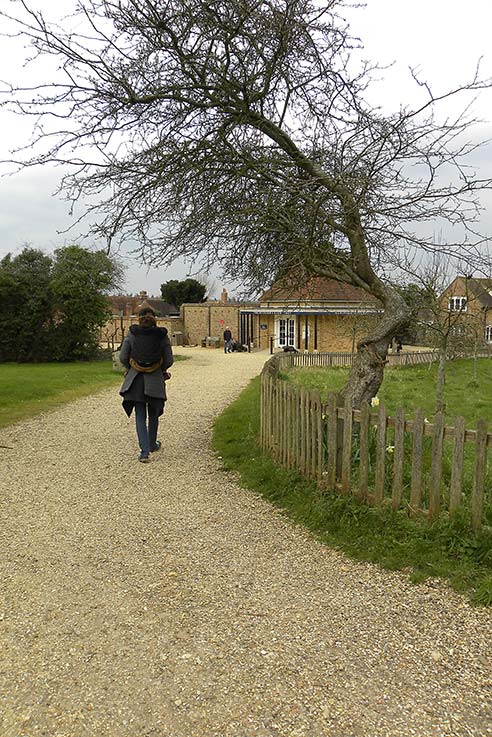 The museum staff were welcoming and provided the kids with a question sheet. They're usually easily distracted but with mission in hand, and together with the interactive exhibits, they became really interested in learning the 18th Century Maritime history of the region. Bucklers Hard was a shipbuilding village in its heyday, and even built war vessels for Nelson's Navy. Nowadays it is hard to imagine this quaint, pristine pseudo-village as a working settlement, but the plethora of artefacts prove otherwise, and a replica of the 18th century shipwright's workshop gives you a good insight.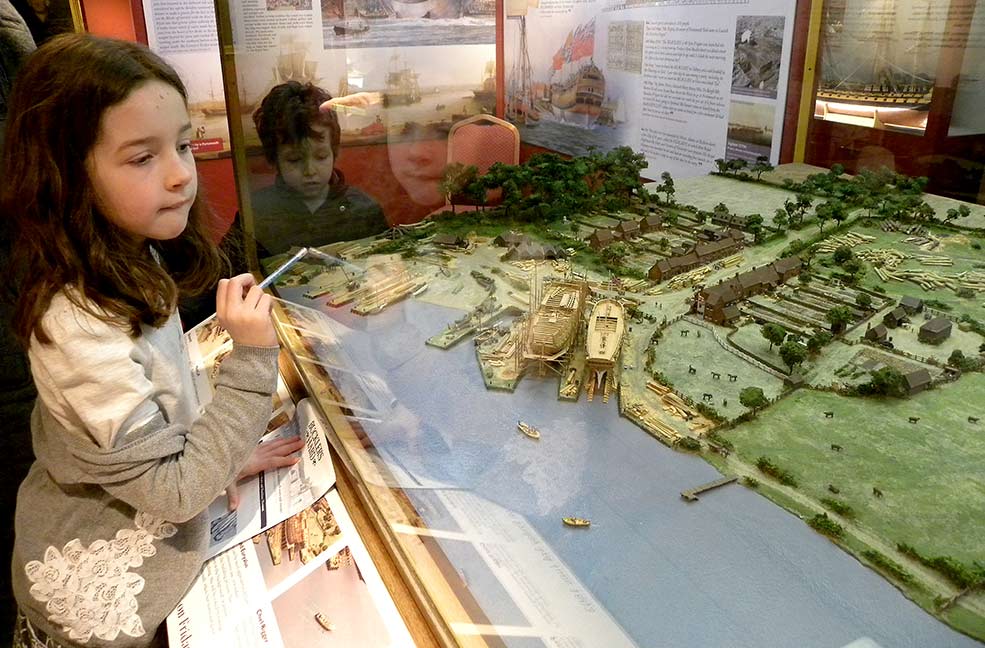 The end of the questionnaire took us out of the museum and down through the houses to the harbour where you could hire a boat from the 18th century launchways and take a trip on the Beaulieu River Cruise (although again, only during peak season). The location was stunning - a Site of Special Scientific Interest, no less - and the perfect place for a summertime picnic. We missed out the woodland trail as our fingers and toes were going numb, but would expect it to be a visual delight. Considering it wasn't our location of choice we really surprised ourselves with how enjoyable the place was and would highly recommend a visit.