There's something deeply satisfying about not having to go back on your steps. It's up to you how you tackle the following routes and whether you go clockwise or anti-clockwise.
Kingston to Kimmeridge via Swyre Head and the coast path
­­­­­­— From Kingston, take West Street (west) and park at Encombe House.
— Take path to Swyre Head through Polar Wood (no bears).
— Stand and stare – at 203m it's the best view in Dorset (almost) – two fields to your right is Heaven's Gate, where it's even better.
— Take the ridge to Kimmeridge.
— Smell your way to the sea, grabbing a bite at Flavells farm shop.
— Nose at the Nodding Donkey oil well on the cliff edge and watch you don't set fire to the beach below.
— Pop in the Marine Wildlife Centre, shuffle round the corner and at low tide you'll see a drunken Giant's Causeway with enough stone tables to seat 10,000 merfolk.
— Take the cliff path past Clavell Tower to Chapman's Pool, the wild unruly sister of Lulworth.
— This path leads back to Kingston for a Jamaican barbecue in the garden at the Scott Arms where Corfe Castle waves back in the distance.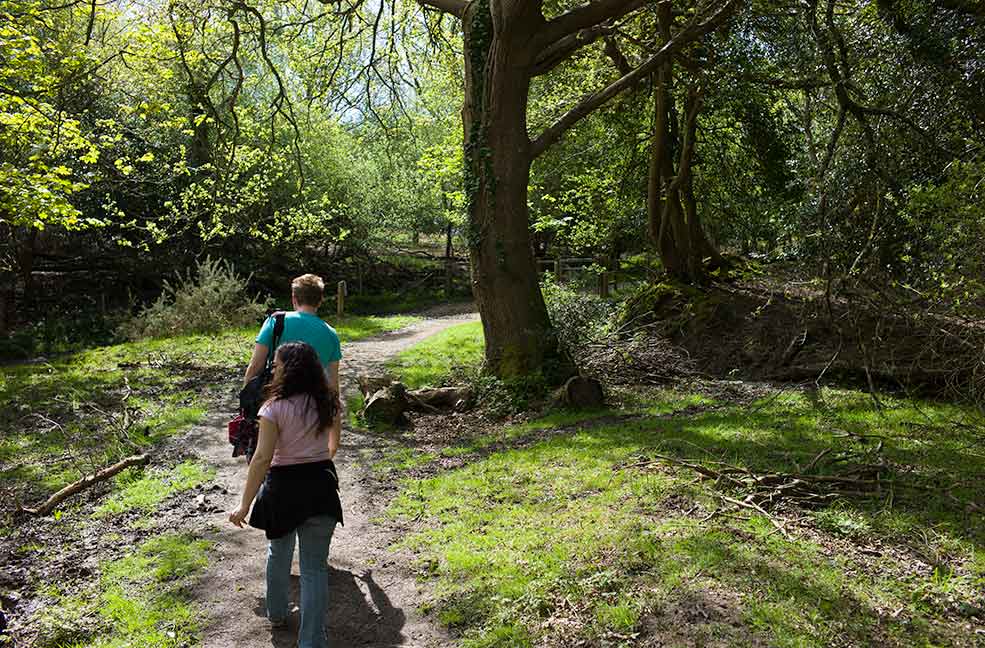 View all of our cottages on the Isle of Purbeck and find out more about staying on the Purbeck Peninsular.