If you're looking to lunch, have a desire to dine, or simply want to enjoy some good grub, we've got the list for you. Located within three miles of the village and just a short drive from our many luxury cottages near Portloe, you won't need to travel far to find great food.
The Lugger Hotel, Portloe (4/5 stars , TripAdvisor)
Recently named "Best Seaside Hotel" by the Sunday Times, the Lugger Hotel takes pride of place on the water's edge in Portloe, boasting beautiful sea views that are sight to behold. The two AA rosette restaurant within the hotel sources the finest local produces and cuisine, and is complemented by a selection of fine wines. As stated by the Financial Times in 2013: "For traditional Cornish charm and a waterside location, The Lugger, a 17th century inn in Portloe, is hard to beat".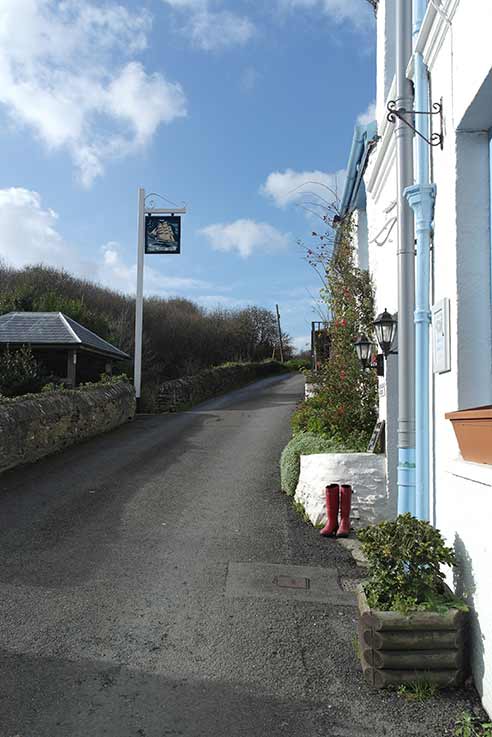 The Ship Inn, Portloe (4/5 stars, TripAdvisor)
The only pub in the beautiful village of Portloe, The Ship Inn has a natural allure with its authentic charm. The quality, local menu is complemented by great ales, warm fire and even warmer atmosphere. A must for any visitor. Top tip: the locally-sourced fish and crab is a speciality, and well worth a try! It doesn't get fresher than that.

The Nare Hotel, Veryan-in-Roseland (4/5 stars, TripAdvisor)
Rated by the AA as the best hotel in Cornwall every year for the last 15 years, the Nare Hotel understandably has a reputation to be proud of. Located above Carne Beach, with stunning views of the sea, guests are offered a more refined dining experience where service and quality are of the upmost. With a choice of dining in either the Dining Room or in The Quarterdeck restaurant, guests will be spoilt for choice with a number of menu options, all using local ingredients as their basis. Get ready to dine in style.
The New Inn, Veryan (4.5/5 stars, TripAdvisor)
At the heart of the Roseland Peninsula, the New Inn offers guests a traditional, Cornish dining experience. With the bar stocked with fine local real Ales, and the menu full of lovingly prepared food using locally sourced ingredients, there is plenty for everyone to enjoy. Situated in beautiful Cornish surroundings, and boasting a great atmosphere and quality from within, The New Inn is an experience not to be missed.
Melinsey Mill, Veryan (4.5 stars, TripAdvisor)
According to county records there has been on a mill on site at this magical place since 1210. Today, it has become the home of a family-run business where visitors are able to enter into this charming world of hidden valleys and lush-woodland. With everything from cream teas to cider, home-made pizzas evenings to home-baked cakes, visitors will be enchanted by Melinsey Mill and leave wanting more.