Tucked away on the south side of a secluded tidal estuary in the South Hams, it is a picture-perfect village home to just 500 residents and a quixotic jumble of cottages overlooking the River Yealm.
Despite remaining a closely guarded secret by those in the know, the origins of Noss Mayo date back centuries. With links to the Domesday Book, the name Noss Mayo itself derives from "Nesse Matheu", after one Matthew (Matheu) Fitzjohn was granted lordship of a local manor by King Edward I in 1287. Boasting a colourful and sometimes turbulent history, the village survived the grip of the Black Death, became a secret haunt of salt-crusted smugglers, and even housed an influx of soldiers during World War II.
Most recently though, the little slice of tranquillity that is Noss Mayo has found fame in the form of the fictional coastal village of Thurlbury in Dawn French's series, The Trouble with Maggie Cole. A British comedy-drama, the series follows the lives of local historian and loveable busybody, Maggie (Dawn French), and her headmaster husband, Peter (Mark Heap). Captivating audiences with not just endearing and hilarious portrayals but the timeless beauty of the village and its gorgeous surrounds, the series has us all holding a candle for this magical pocket of the world.
What to Do in Noss Mayo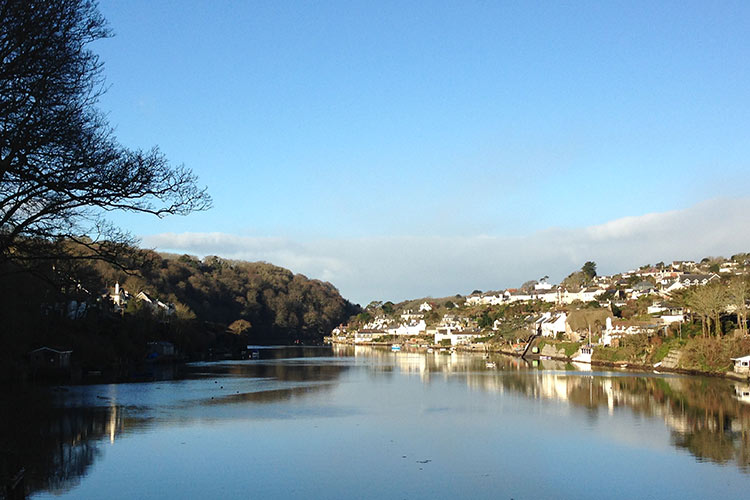 Only 10 miles from Plymouth yet in a world of its own, Noss Mayo is the most perfect destination for shrugging off the responsibilities of daily life and enjoying a nostalgic escape somewhere truly peaceful. Between Noss and Newton (its dreamy neighbouring village), there is plenty to captivate all generations, from leisurely mornings tucking into brunch by the river, to long afternoon walks through ancient woodland and secret creeks, to hours of sailing on the estuary before winding down for an evening in one of the charming local pubs.
Newton Ferrers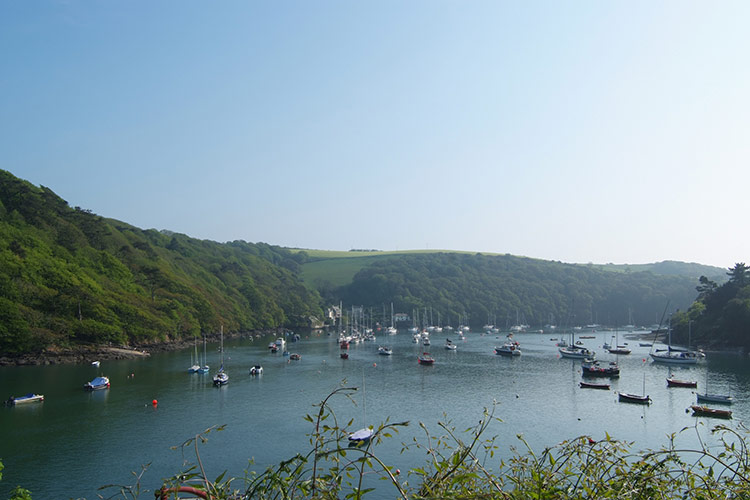 While you can easily while away the hours in Noss Mayo, it is also fun to visit its twinned village of Newton Ferrers (dubbed "Newton"). At high tide, you can hop aboard the local ferry or at low tide, walk across the dry riverbed to get there. Pretty as a picture with its white-washed cottages that stagger the valley-side, thatched roofs, waterfront pub and popular sailing club, it makes for a truly idyllic destination. If you have time, you can also pay a visit to the 12th century Holy Cross Church there, admired for its stained-glass windows and magnificent architecture.
On the Water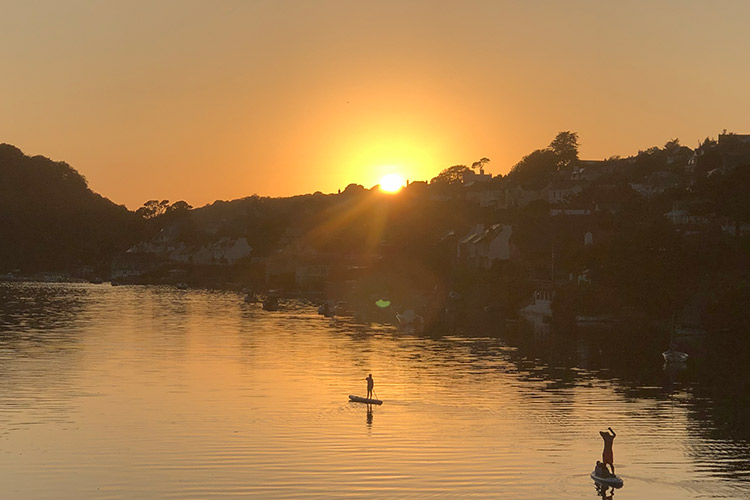 Peppered with the multi-coloured hulls of fishing boats and sailing yachts, the section of the River Yealm running through Nass Mayo is perfect for water-lovers. Local operators like Dragonfly Adventures allow you to see the village and surrounding coastline from a whole new perspective, visiting otherwise inaccessible little coves and gleaning information from a local guide. Another option, paddleboarders and kayakers can also take to the water, gliding along the surface under the twisted arms of ancient trees.
Walking Trails
From the leafy sprawl of Passage Woods to the wide-open vistas of the South West Coast Path, there are plenty of walking opportunities in and around Noss Mayo. One of the area's best walks is the Gara Point Walk, a challenging but rewarding 3.5-mile route that reveals insights into the area's wildlife, history and landscapes. Wherever your walk takes you, just remember to bring a pair of binoculars as sightings of resident and migratory birds are a regular treat. You can also spot seals, dolphins and whales from the coast path if you're particularly eagle-eyed.
River Yealm Regatta
An event that has been held annually in August for more than 100 years, the River Yealm Regatta is one of the most popular events in the village's social calendar. Starting life as a hard-fought racing contest between the arch-rival teams of Noss Mayo and Newton Ferrers, the annual regatta remains a spirited community event. Transforming the villages and river into a flurry of colour and activity and culminating in a much-anticipated firework display, this a fixture that is not to be missed.
Food and Drink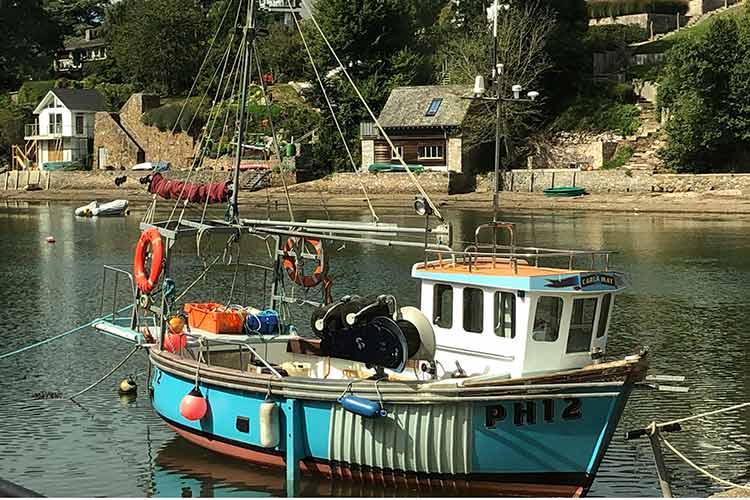 Reaping the benefits of Devon's natural larder and the bountiful local produce plucked from land and sea, Noss Mayo is a haven for food lovers. Peppered with eateries in both the village and neighbouring Newton, there are certainly no shortages of places for foodies to sample Devonshire's culinary delights. Particular favourites in Noss Mayo are the Ship Inn, an award-winning waterside pub serving mouth-watering homemade food, and the Swan Inn, a delightful pub with glorious views, delicious menu and suntrap beer garden.
Nearby Beaches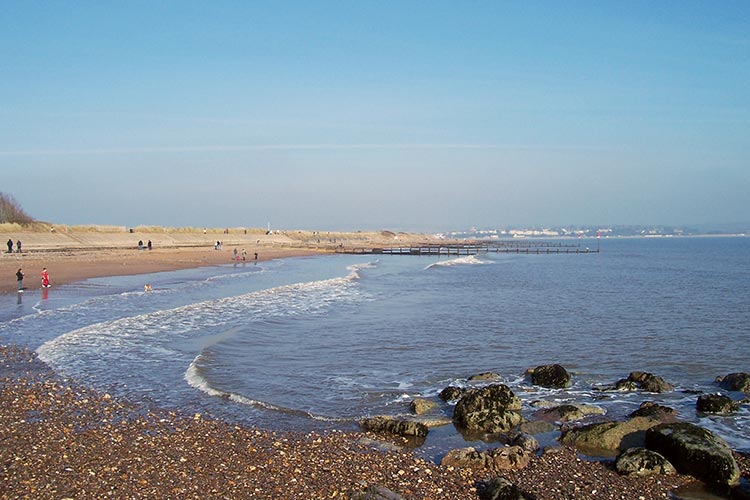 Noss Mayo is a stone's throw from several lovely beaches. One of the best is Cellar Beach, so called after a cellar that was used there to store local farmers' fishing gear. Accessed via the South West Coast Path, the route to Cellar Beach leads you through peaceful woodlands and descends via a steep rocky track. Not the easiest to navigate, this beach is best suited to strong, agile walkers but rewards with beautiful views and rare tranquillity. Similarly, Warren Beach can be accessed at low tide via a notoriously steep path and is a good spot to look out for dolphins and whales.
Where to stay in Noss Mayo
One of our favourite waterside homes is Early Tide. This 18th century cottage is perfectly positioned on the water so a morning paddleboard or sunset views from inside on a winter's day are just two ways to enjoy this idyllic holiday home.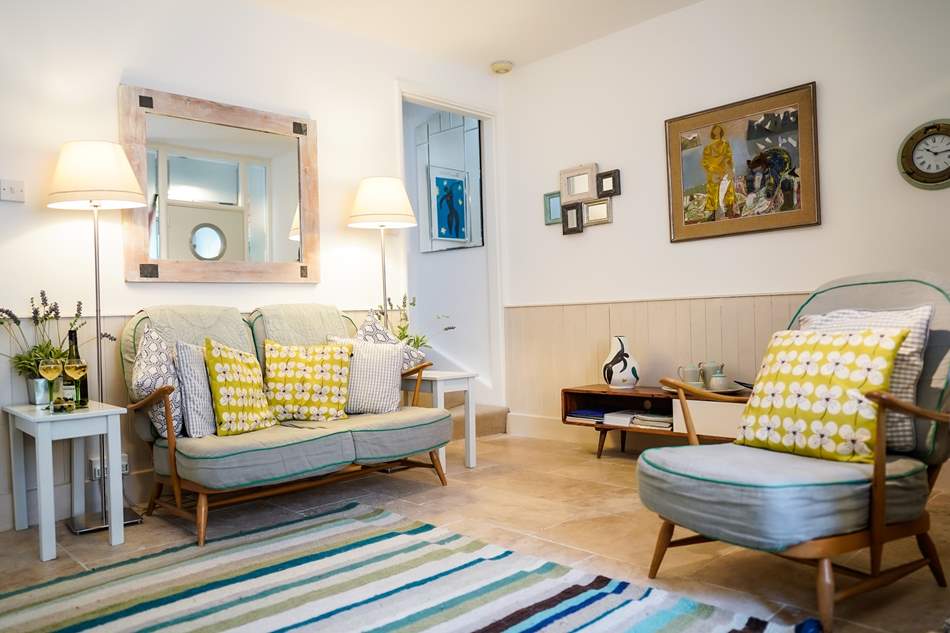 For all holiday cottages in Noss Mayo, click here, and start to plan your riverside holiday with Classic.