After a fun-filled weekend with friends - and one too many glasses of rosé - I found myself in the mood for something peaceful and restorative. Enter: The Japanese Garden. We'd driven past the sign multiple times and had been meaning to go for ages. But with slightly sore heads and a beautiful spring afternoon on the horizon, we decided today was the day.
The development of the Japanese Garden near Newquay first began in 1991 and it opened to the public in 1997. Since then it has continued to flourish and has continually attracted bonsai fanatics and garden geeks aplenty; you can read all about its interesting history and development here.
The Japanese Garden at a glance:
• Open 10am – 6pm from 1st March – 31st October
• £5 adult entry / £10 season ticket / £2.50 for children (babies are free)
• Free onsite parking
• Wheelchair friendly (90% gravel paths)
• Nearby public toilets
• Nearby refreshments
• Not dog friendly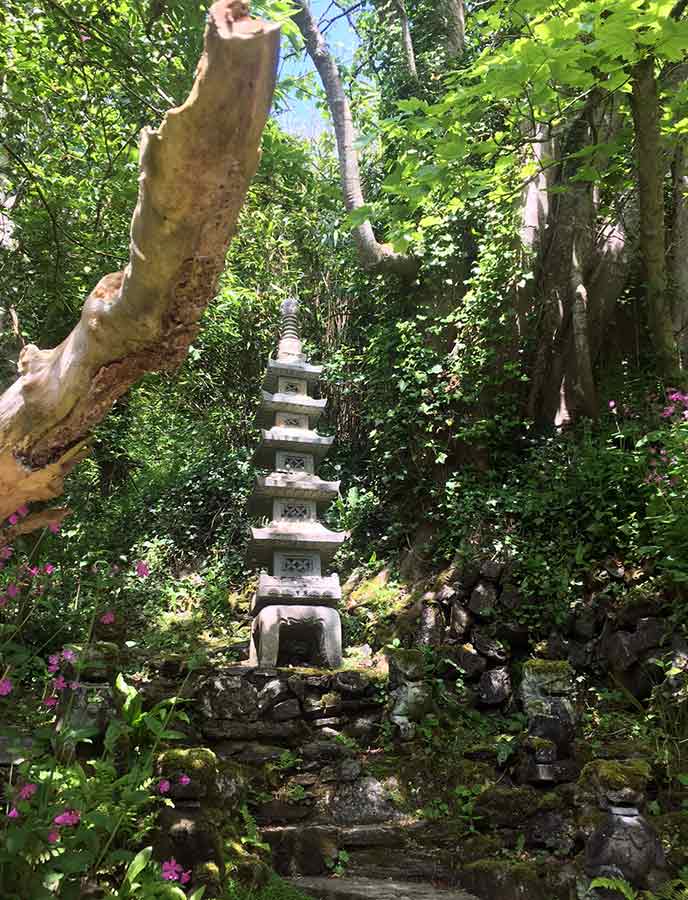 The garden is wheelchair accessible with 90% gravel paths, it's also a great spot for older kids interested in plants and the culture of Japan. It's not dog friendly, so Rover will have to stay home for this trip. While there aren't any on-site refreshments available the gardens are in the picturesque village of St Mawgan where you'll find a village shop and a couple of pubs.
We drove over and parked up in the shade (which is free for customers). Entry is £5 or you can get a season ticket for £10 which allows one person unlimited access throughout the year. The lovely woman on the till gave us a map and pointed us off in the right direction. Immediately I felt about 100% more serene than I had in central Newquay. The gardens were silent save for the quiet chatter of some nearby visitors and the gentle trickle of water.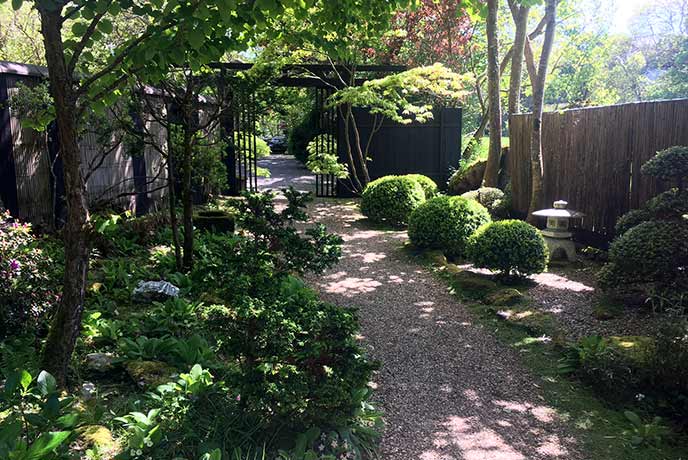 The Japanese Garden is a clear example of why size isn't everything. Just one acre, this glorious garden packs so much in. There aren't any directions as such, and while you can follow the map, we had great fun just taking paths on a whim and delighting in what we found. Over the course of an hour we wandered through the Water Gardens and stared in awe at the meticulous Zen garden which has been created with Eastern philosophy in mind.
We were fortunate enough to visit in mid-May, spring was well and truly underway and the garden was coming to life. We got to see the bright red and greens of the Japanese maple leaves as they unfurled as well as the fleeting and beautiful appearance of cherry blossom. We watched Koi carp in the ponds, seemingly lackadaisical until they spotted a tasty looking bug, gently breaking the surface for a feast.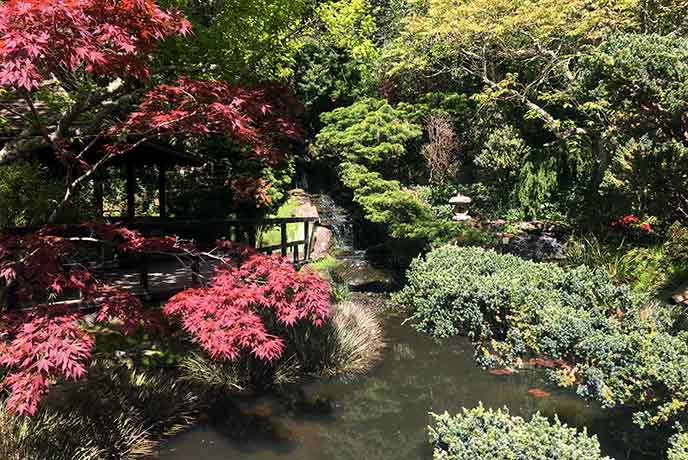 Once we'd explored the garden in full we went back inside to check out the gift shop and plant area. You can pick up your very own Bonsai tree complete with a starter kit and I was very taken in by the excellent selection of wind chimes and incense. It's fair to say I'll definitely be back. And this time I'll be buying a season ticket.
Stay in Cornwall and spend an afternoon at the Japanese Garden near Newquay.