With Valentine's Day just around the corner, it's time to start thinking about plans for February. Particularly if you'll be making some romantic plans to show your other half how much they mean to you.
This year get a little naughty and introduce another player to your relationship: Cornwall. Make Cornwall your mistress by getting under the skin of this beautiful county, finding what makes her tick and exploring every nook of her existence. Heighten the romance of your getaway by discovering the secrets of Cornwall.
Start out with some beaches off the beaten track and take your beau to a breath taking spot away from any hustle and bustle. One of my favourites is a small private beach near the Tinners Arms in Zennor. Go along the coastal path behind the pub, through a gate and follow until you find a smaller path allowing you to scramble down to the beach. Absolute bliss. An alternative to a beachy Valentine's is to explore the many romantic rivers of south Cornwall. There's a beautiful walk by the river near St Germans and with the National Trust's Cotehele house nearby, you can really make a day out of this area.

Get your pulses raising with some exciting trips to historical locations. If your other half is feeling especially naughty they may need to try out a cell in Bodmin jail. Wander the old site together learning about the history of this classic Cornish building. Although not particularly romantic, you could always find a little nook to sneak a cheeky Valentine's kiss. Or play King Arthur and Guinevere at Tintagel castle, before Lancelot came on the scene obviously. Find some Cornish magic as you stroll around hand in hand whispering sweet nothings and explore your castle home marvelling at the views on the way.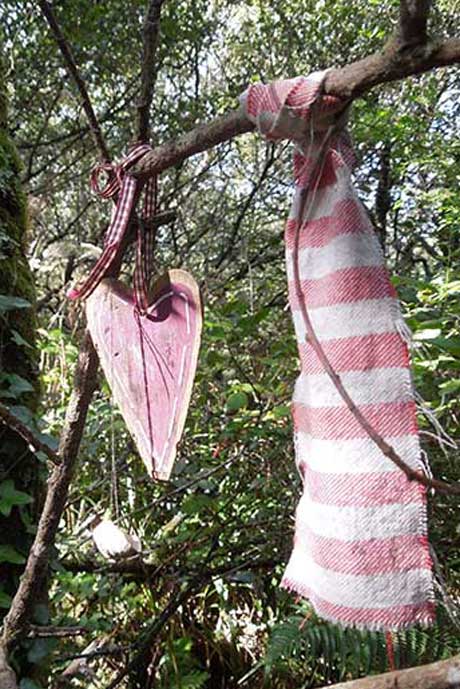 Keeps things classic with chocolates. Add a twist to Valentine's day by visiting one of the many chocolatiers in Cornwall and enjoying a tasty slab of sweet heaven or taking a course. You can make your own chocolates or just gorge on as many as you can eat before heading out into the great outdoors for a walk. Wander the moors for a dramatically different take on Cornwall, romance in its purest windswept form. Further South, Madron near Penzance has a magical wishing tree, take your darling and tie a piece of material to the tree and make a wish. When your wish disintegrates and falls from the tree it will come true.
Whatever you're looking for this Valentine's Day, with Cornwall as your mistress you can fall in love every month of the year. Because love is forever, not just for Valentine's.