The stunning north coast's Carbis Bay, near St Ives in Cornwall, is set to host the G7 Summit this June. It feels very fitting to be hosted in a county with great historical industrial significance as well as a place with a passion for protecting our beautiful natural environment. Before we tell you everything you need to know about Carbis Bay, here's a quick summary on the summit itself...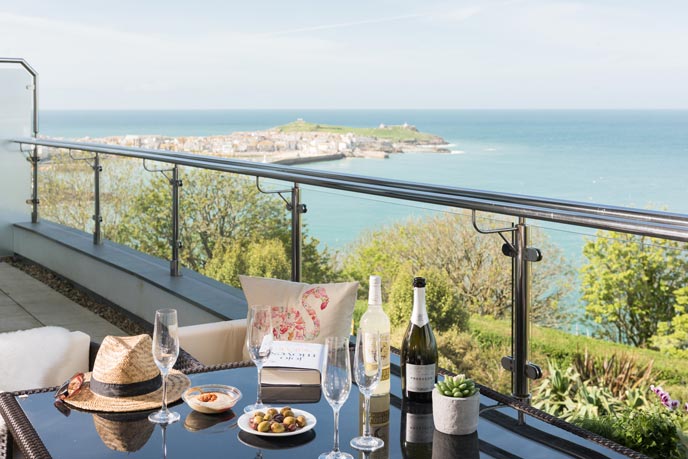 The Summit: A short summary
Where? Carbis Bay, near St Ives in Cornwall
When? The Summit is a three day event from the 11th – 13th June, 2021
Who will be attending? International leaders from all over the world, along with the G7 leaders (UK, US, Germany, France, Canada, Italy and Japan).
Following this fantastic news, we thought this would be a great opportunity to do a shout out to this very special place, that is close to our hearts. A perfect excuse to celebrate it whilst the spotlight is well and truly on!
Carbis Bay
You have to admit, Carbis Bay is pretty special. It is not uncommon to catch a glimpse of a passing pod of dolphins whilst sitting on the beach or receive the occasional visit from a seal to check out what's happening on the beach.
The village of Carbis Bay is nestled above a beautifully sandy beach and sits within the stunning stretch of coastline of St Ives Bay. To the east of Carbis Bay is Porth Kidney, where you'll find the RSPB bird sanctuary. To the west is Porthminster beach and the popular town of St Ives, which is just one mile along the coast.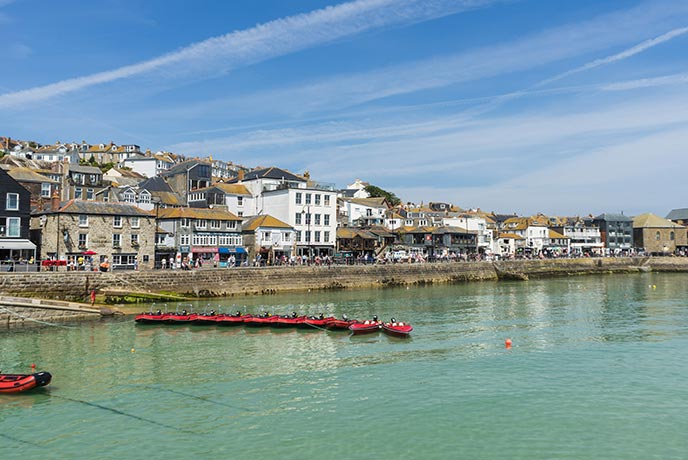 The South West Coast Path runs along the back of the beach, connecting Carbis Bay to the surrounding coastline and offering some stunning walking options, right on your doorstep.
If walking isn't your thing but fancy an explore, the trainline running between St Ives and St Erth is renowned for its incredible views and Carbis Bay is one of the few stops on this rail route. Hugging the cliffs for almost the full stretch of the train journey, it is a pleasure to travel by train from Carbis Bay whichever direction you choose to travel.
Carbis Bay beach
The beach itself is very sheltered, making it a safe place to swim and bathe in the warm summer sun. It has beautifully soft sand, great for building sandcastles with! The sea is turquoise nearly all year round and lifeguarded during school summer holidays.
The beach is dog friendly from 1st October through to 14th May but in the summer months (15th May to 30th September) you are only allowed dogs on the beach before 10am and after 6pm. For a full list of dog friendly beaches in Cornwall, please click here.
Holidays in Carbis Bay
Carbis Bay is a popular destination for UK staycations. Easy access to the Carbis Bay beach, a short stroll into St Ives and a stunning view of St Ives bay are just a few reasons why this location is an appealing place to while away your summer holidays in the UK! The Carbis Bay Hotel also offers luxury spa treatments and facilities as well as a fantastic bar and restaurant. The perfect place to sit with a cocktail and watch the sun glisten over the crystal clear sea water.
At Classic, we have over 60 cottages in Carbis Bay to choose from, so whether you're after a modern apartment with a striking seaview or a cosy cottage just around the corner, we might just have the perfect self-catering property for your next holiday. We have picked out just three to give you a little taster...
Sleeps 2
Only a 3 minute walk to Carbis Bay
This former tin miner's home carries all the charm of a cosy cornish cottage whilst being in a truly perfect location. Nestled down a traffic free lane, you can enjoy the peace and quiet of the cottage but only be a stone's throw from St Ives town and the surrounding beaches.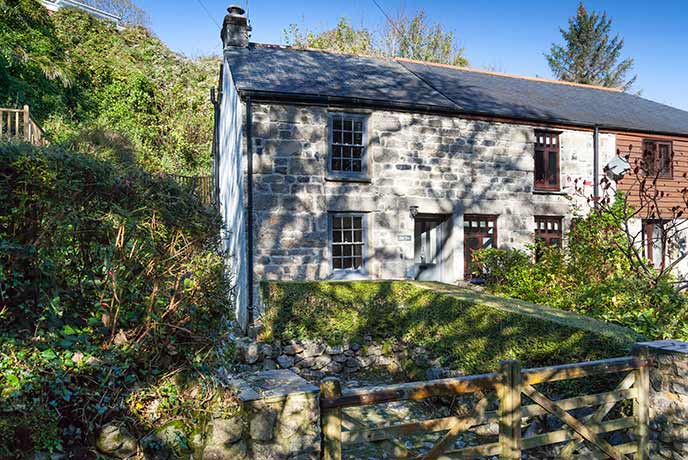 Sleeps 5
Incredible sea views
This modern apartment is the perfect pad to take in the most incredible views of St Ives Bay. Newly built, you have all the benefits of modern open plan living and the luxury of being just above the popular beaches of Carbis Bay and Porthminster and the popular town of St Ives. Did we mention those incredible sea views too? It would take a very long time to get bored of that outlook!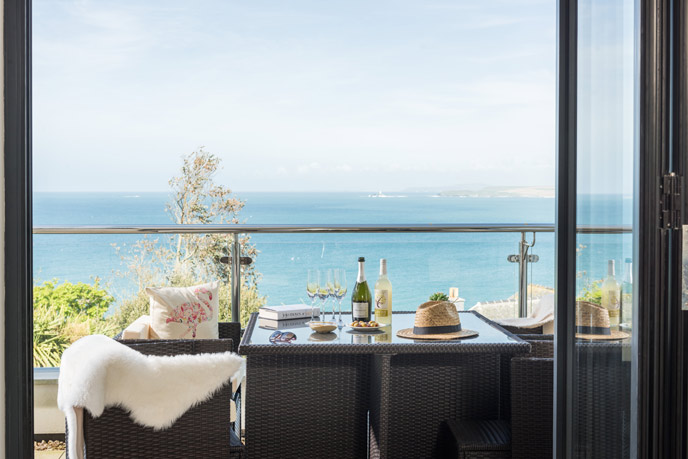 Sleeps 8
Surrounded by one acre of private gardens and ponds
Just along the coast from Carbis Bay is The Ship House, an idyllic detached cottage with beautiful original features inside and attractive gardens surrounding. As well as the beaches, golf course and coast path on your doorstep, you also have a wonderful games room for the evenings!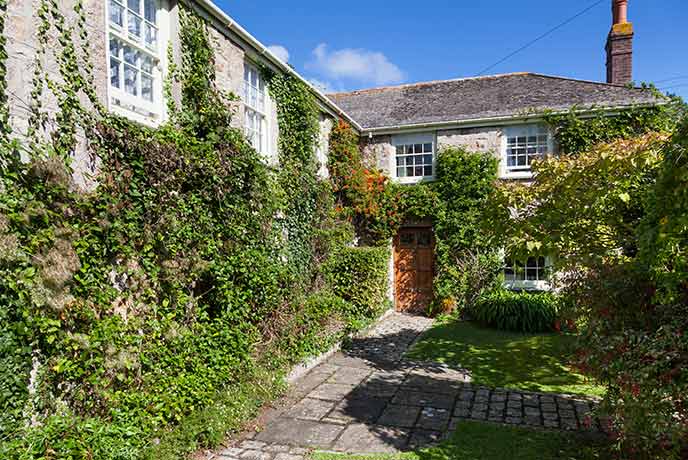 We hope you're feeling fully informed on the beautiful Carbis Bay and what it can offer you on your next visit to Cornwall. For our full collection of cottages in Cornwall, please click here.