On the morning of Thursday 27th September, staff at Classic Cottages could be seen staggering through Helston streets under the sugary weight of cake.
Every year Macmillan holds a national coffee morning, encouraging people to hold cake sales and get togethers to raise money for the charity. And this year was no exception for the 50+ staff based at the holiday cottage company's Helston HQ with promise of a prize for the best cake baked. By 10am, the company kitchen table was groaning under the weight of sponge and buttercream, chocolate and even glittered roses.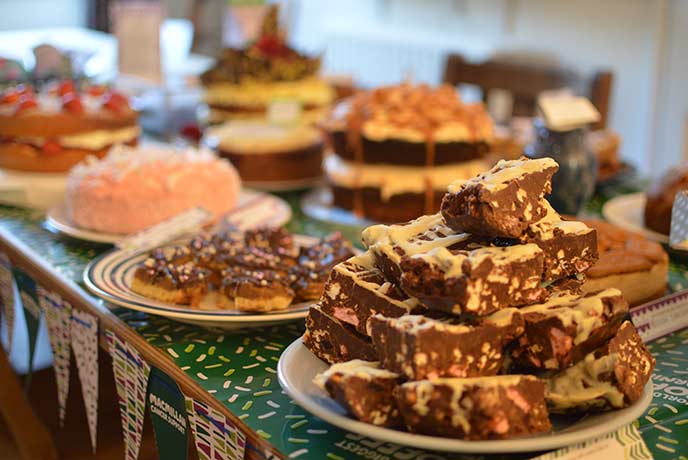 Stef made a particularly impressive three-tiered pistachio and lime cake in memory of her father who benefited from Macmillan's services last year: 'His favourite sweets were those chocolate limes and he loved to grow roses in his garden, so I combined the two in tribute. Macmillan really helped through his final few weeks with us so I wanted to make something special' – and he would be very proud of the result, a shimmering centrepiece of chocolate and homemade lime curd with (painstakingly hand-shelled) pistachios scattered among glittery red roses.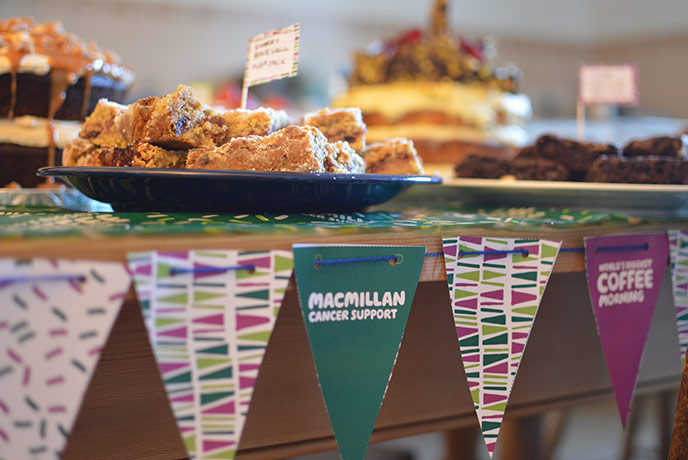 Organiser Katie has been undergoing treatment for breast cancer this year, having finished chemotherapy a month ago: 'I wanted to come back to work with a celebratory bang, so a day of cake seemed like a good motivation. Plus it's a great distraction from current treatment! I'm in awe of the efforts everyone has gone to with their baking and I'm confident we'll have raised a good few pennies for Macmillan – thanks to all involved. Special thanks to Tanya who took over the event when the washing up was due…'
Classic Cottages were established back in 1977 by Tony and Clare Tregoning, who wanted to offer holiday cottages of a better standard. The family company has grown to over 1000 properties and 6 counties, despite losing Tony to cancer over a decade ago - so this really is a cause close to the heart of everyone in the company. A grand total of around £600 was raised thanks to a generous company donation and friends and family all benefiting from the plethora of patisserie. Oh, and the prize winner? Of course it was Stef with her extra special showstopper.