We've pooled our local knowledge, recommendations from the Classic team, guests and owners to bring you a couple of places to eat in each county - Cornwall, Devon, Somerset and Dorset.
"If you can eat with mates or friends or family, I mean, it's such a brilliant thing isn't it? If you feel really rubbish and you have a nice bit of food it makes you feel good, you know?"
― Jamie Oliver
Eating together brings double the pleasure, and as you're on holiday you should make the most of the sumptuous local offerings. Picking a place to spend your hard-earned pennies can be a bit hit and miss, so we've put together our Guide of places we know about, and invited our guests and property owners to tell us what they think of them. That way you know the reviews are true.
The far west of the country is surrounded by the sea and its bounty, so it's only right that you sample the delicacies of the surf. But it's also a farming county, so fresh is always on the menu.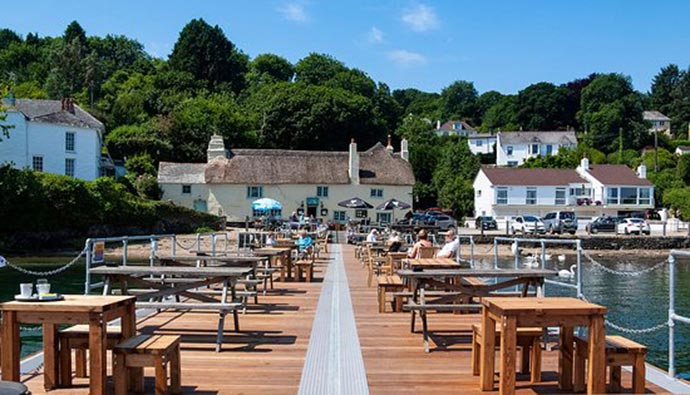 We've chosen to recommend a special pub in an estuary setting, on the river at Mylor Bridge, near Falmouth. Pandora Inn is an ancient pub dating back (in parts) to the 13th Century - it must be good if its been around that long! Having just about survived a ferocious fire in March 2011, this thatched beauty is back to its former glory and serving yummy food on the creek side. And with five star reviews from everyone, it's worth a visit.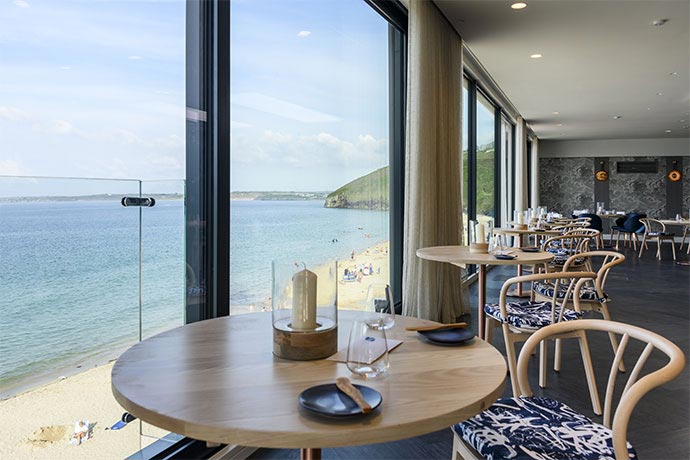 If you are after a meal or afternoon tea with a gorgeous view over St Ives Bay then Orangery Restaurant is the place for you. Set in the Carbis Bay Hotel you will experience sensational views as well as the fine dining experience.
From breakfast through to a delicious dinner their menu sounds divine. Find out more here.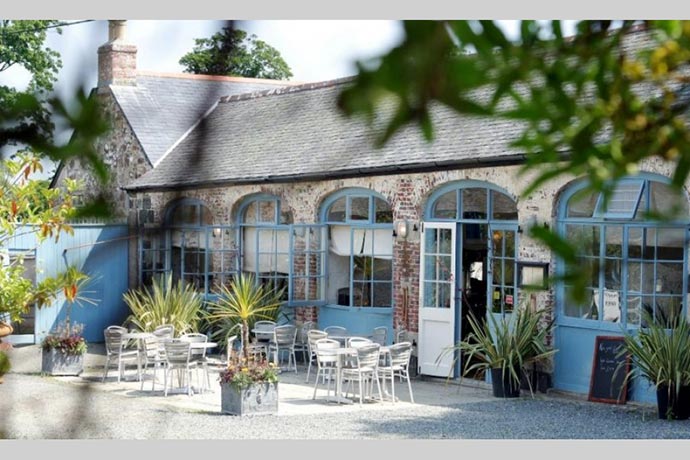 Our restaurant choice is fairly local to our offices here in Helston, but driving to it through the acres of the Trelowarren estate, you feel truly lost in the setting. We've chosen it for its very local menu (and excellent reviews), as they source 90% of their ingredients from within a ten mile radius! Plus it's rated one of the top three restaurants in Cornwall and can't be faulted for it's location. It might not have a sea view, but this converted coach house is atmospheric and tranquil, perfect for a relaxed meal.
"Eating is not merely a material pleasure. Eating well gives a spectacular joy to life and contributes immensely to goodwill and happy companionship. It is of great importance to the morale."
- Elsa Schiaparelli
Devon
South Devon is a haven for food lovers, its vast rolling green landscape, home to Meccas like The River Cottage, while Dartmoor's wild, blustery, romantic moors are the perfect setting for a hot toddy by a cosy pub fire.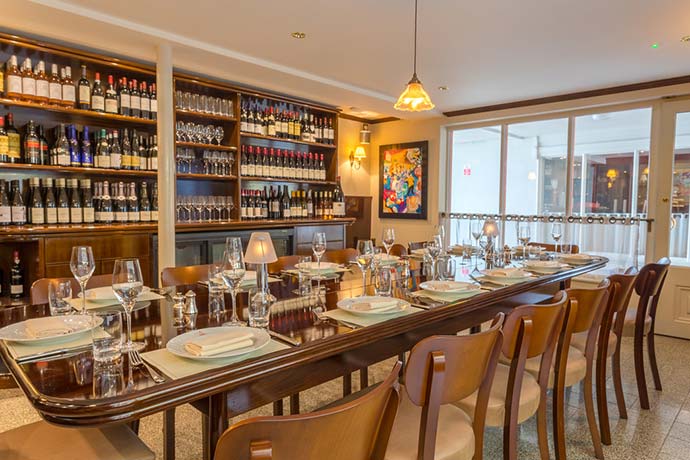 To counter all the greenery, don't forget Devon has two wondrous coastlines so a good seafood restaurant is to be expected. This seafood restaurant is situated just up the River Dart from the sea and comes pretty highly rated. It's owned by Mitch Tonks who has written some pretty good food books in his time. And his food is definitely worth a sample.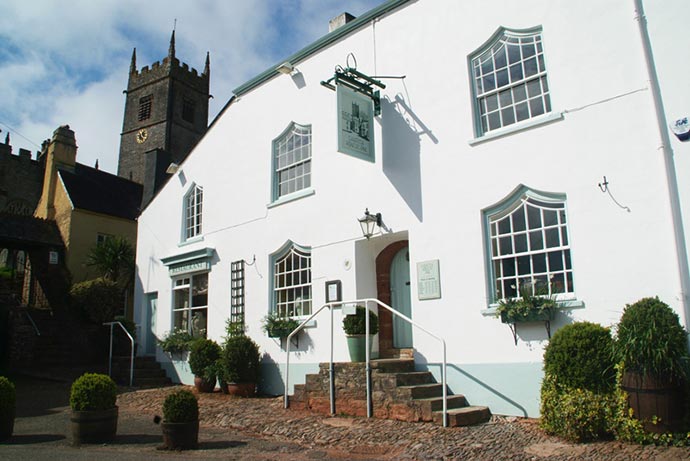 A traditional village pub that has won a few accolades in its time. It has separate 'themed' eating areas, which sounds tacky, but is actually not when the areas are the Bar, Dining Room, Sanctuary, Oven Room, and the Gallery Restaurant. Add to this the lovely garden and you are spoilt for sitting choice. Another local produce lover, they even have tasting evenings which sound like they're worth organising your holiday around!
Where Cornwall is packed with beach cafes and Dartmoor is the land of cosy pubs, Somerset has more than its fair share of elegantly turned-out country house hotels with restaurants. You'll need to scrub up a bit more, but the food is absolutely worth the effort.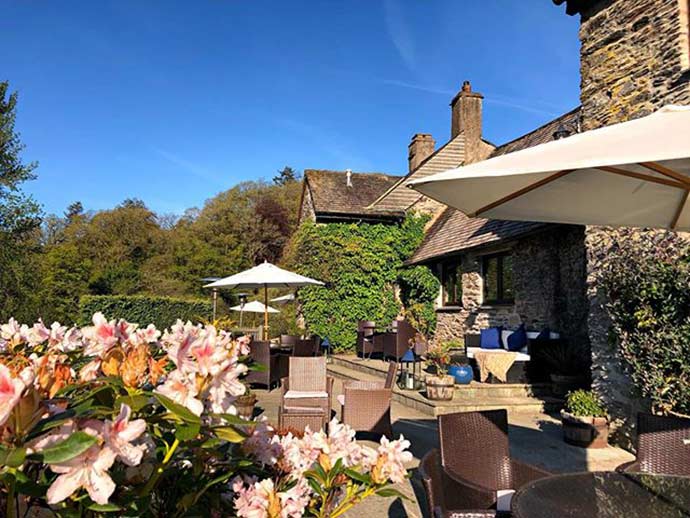 Nestled deep into Exmoor, the journey is worth the effort with the sat-nav to sample the local produce. Because of its location, the pub welcomes shooting parties so a good range of meat and game is to be expected. But there is also seafood on offer - Exmoor does have a coastline don't forget! Tarr Farm overlooks Tarr Steps makes this a special place to visit.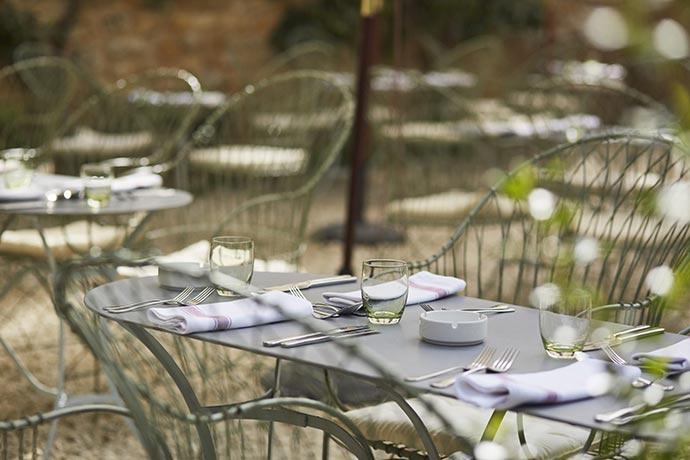 The Lord Poulett Arms is an expertly restored 17th Century inn located in the beautiful village of Hinton St George. You can tuck into lip-smacking local food and sup homemade mulled wine or sloe gin beside one of the many real fires in the antique-filled restaurant. It's a little bit up-market but we like it.
Dorset is idyllic in its strings of towns and hamlets full of thatched cottages and beamed pubs. The streams that wind throughout this area are heaven for fishermen, alive as they are with precious brown trout. Open countryside, lovely beaches and good food – Dorset offers it all.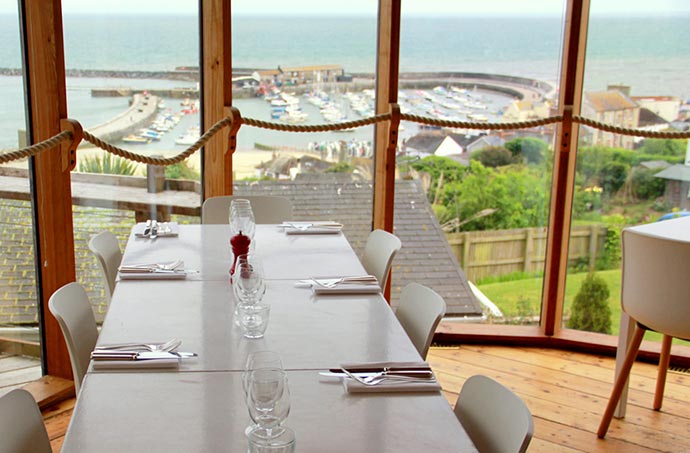 We've got ourselves a little deal for you at this stunning seafood restaurant. Guests of our cottages can take their Reception Details along and get 10% off a meal for up to four people! Uninterrupted views of the Jurassic Coast set the scene for a simple and beautiful meal from the sea. Make sure you book though - it's small and popular!
"After dinner sit a while, and after supper walk a mile"
- Unknown
Well placed for the beginning and end of a good walk up Eggardon Hill, reward yourself with a pint of locally brewed ale afterwards. Or walk off the seasonal meal you just demolished. Either way this ancient inn is perfect for a quick stop or a leisurely lounge.