One of my big gripes with the culinary scene while on holiday in Cornwall is the lack of Thai. There was a fantastic place in Newquay that did the best garlic broccoli I've ever tasted, but it closed down and all my Thai cravings have been met out of county ever since. I'm not quite sure why I've never visited Ocean and Earth in Looe before. It's been around for seven years and I've heard good things about it. So, during a hot summer day meandering about on holiday in Looe, I decided it was time to try it out at last.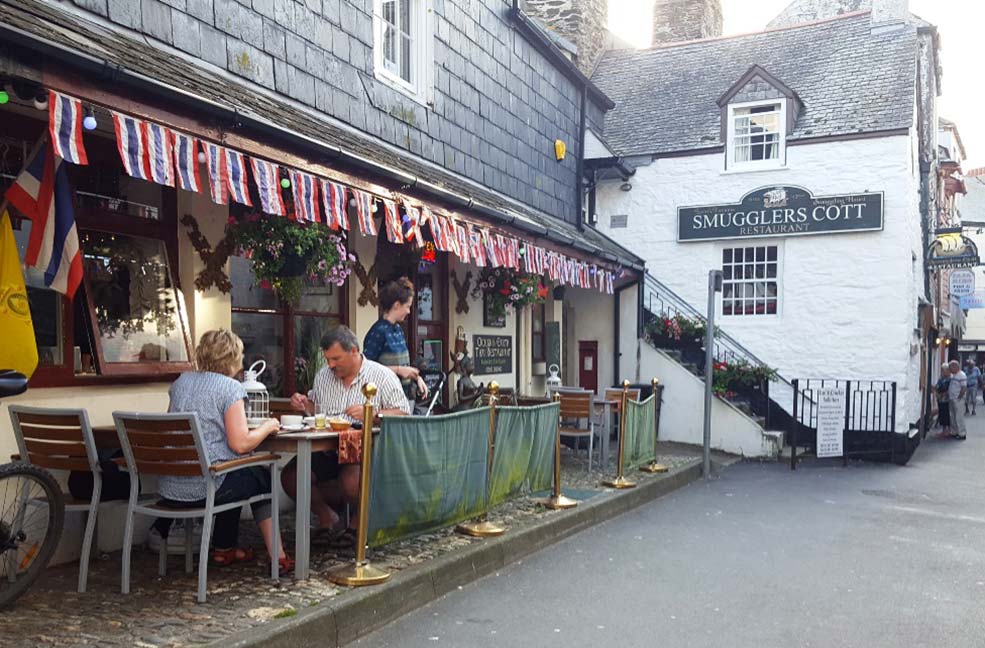 It was unseasonably hot for Britain, so we decided to sit outside in the shade. Our waitress bought over menus and a bowl of prawn crackers which my dining partner thoroughly enjoyed. I skimmed through the menu and immediately decided this was my kind of place. They have a message up front saying this is not a fast food restaurant, everything is cooked fresh, so basically chill out and enjoy your time. Hear hear!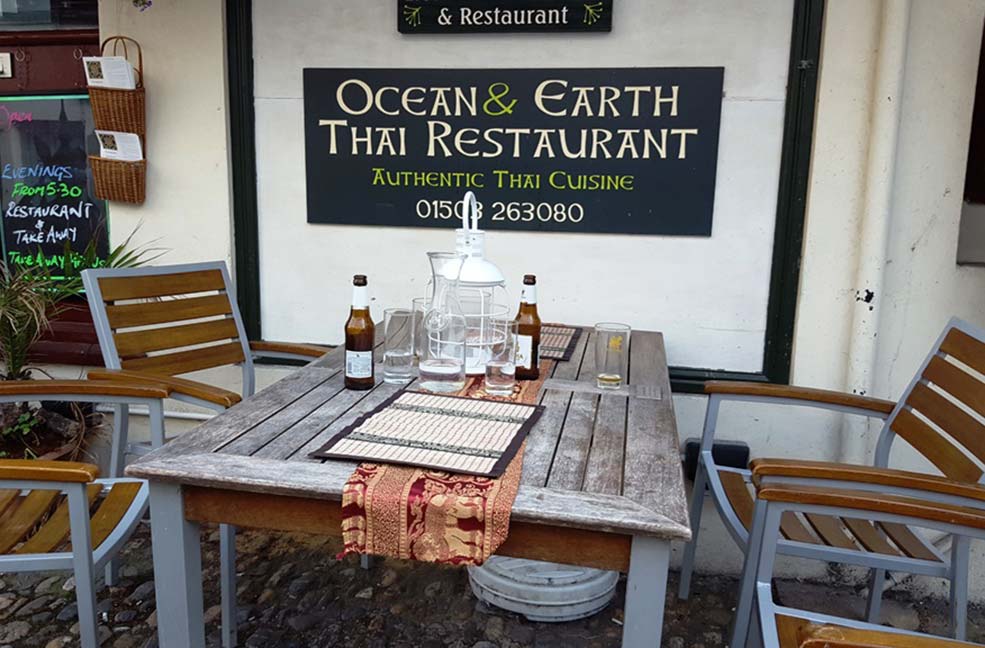 After perusing the menu for a good quarter of an hour (it's a big one) I decided to go for the vegetable Pad Thai and my dining partner opted for the Pat Briaw Wan (stir fried sweet and sour sauce with pineapple, mushroom, green beans, tomato, peppers and onion with tofu) with a side of rice. We sipped on cool Singha beers while we waited (patiently) for our food to be cooked.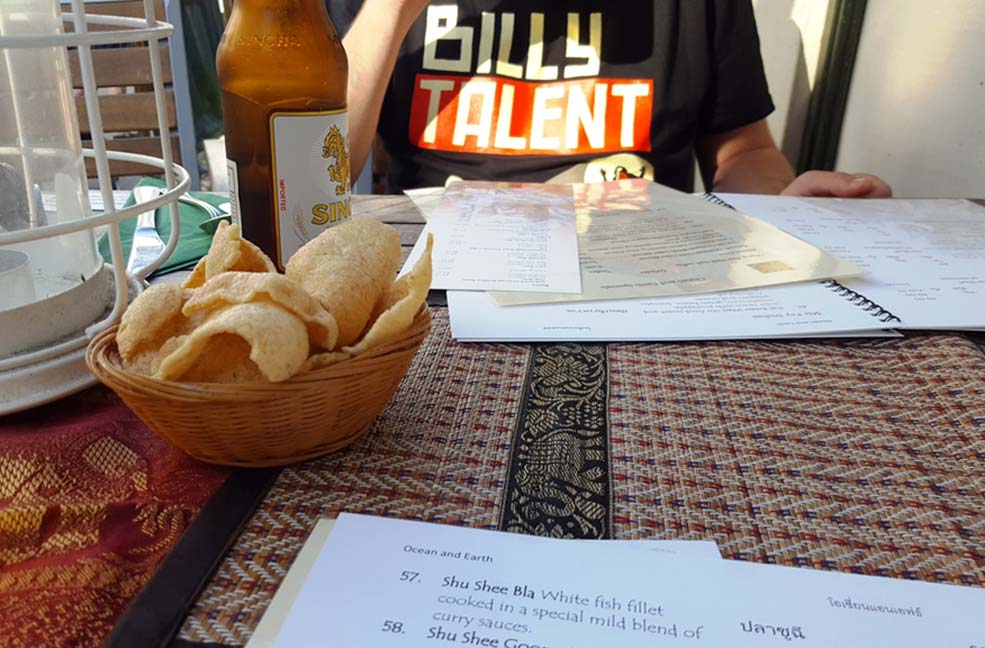 Located down Higher Market Street, you have to venture off the main thoroughfare of the town to get here. Yet despite that - and it only being six – there were already plenty of people eating inside and outside. Sitting outside in the balmy weather, tanned short-clad tourists walking by and the smell of garlic and lemongrass hanging in the air, I definitely had that 'on holiday' feeling – which was rather lovely for a Monday evening.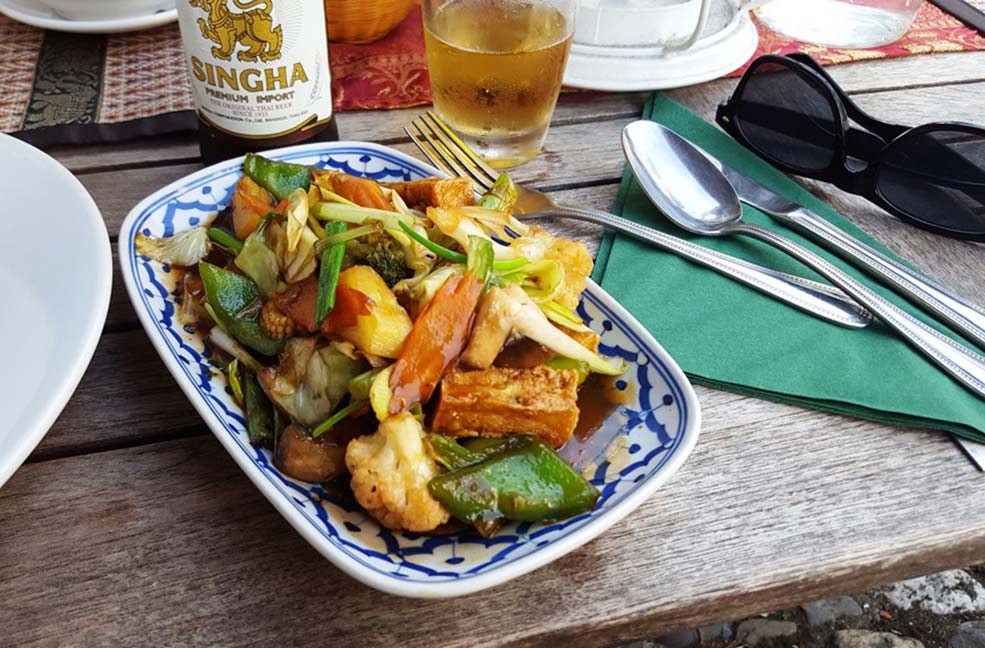 Our food arrived about twenty minutes later, far quicker than I expected. My Pad Thai was very substantial and exactly what I had been after. It came with chilli and crushed peanuts which I applied liberally. My dining partner's sweet and sour dish was hearty and the chunks of tofu cooked to perfection. We ate it all far faster than the time it took to cook.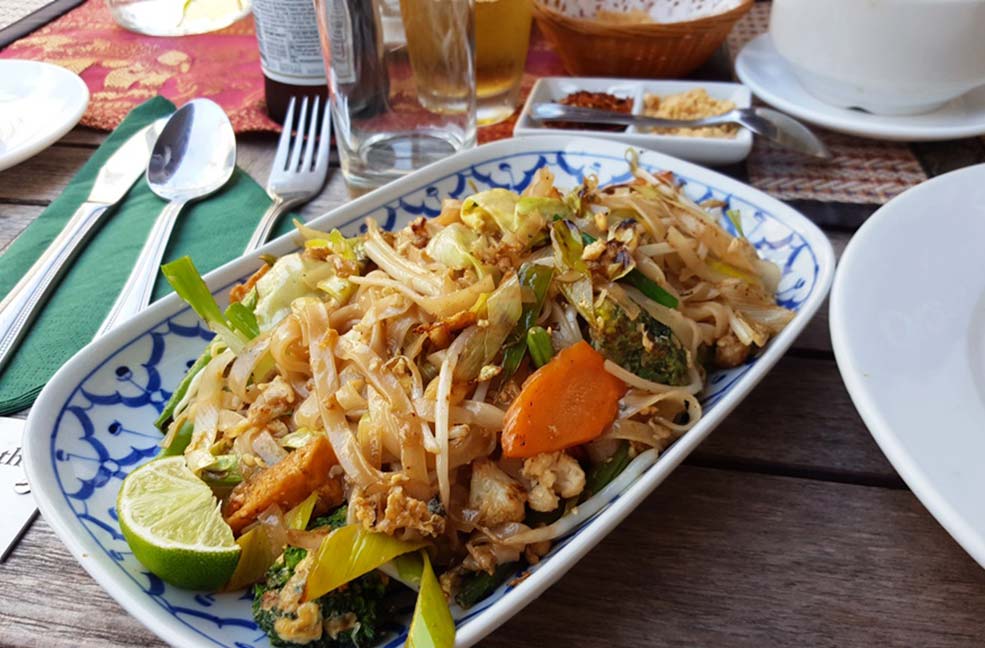 Too full for pudding, we finished our beer and paid the bill. At just over £30 for two meals and two bottles of beer, I thought it was pretty reasonable for some authentic Thai in the middle of Looe. I'll definitely be back. I've already decided what I'm having. Som Tam Thai salad if it's hot, Gaeng Keo Wan curry if it's cold.
After settling our bill we had a wander through Looe, across the beach and up to the pier. Along the way we passed plenty of new-to-me restaurants including a Tex Mex and a woodfire pizza place. It's safe to say I'll be back in Looe soon.