If you love local produce, head down to Lemon Quay in Truro for the bi-weekly Farmers' Market. Held between 9am – 4pm each Saturday and Wednesday, the market is a treat for locals and visiting foodies alike. Here you'll find produce that's been brewed, pickled, smoked and processed by the stallholders themselves. So bring your shopping bag and get ready to stock up on locally grown fruit and vegetables, traditional bread, delicacies such as olives and sashimi as well as gifts, homeware and jewellery. Here are just a few of the stalls that stood out on my latest visit.
The Cornish Barkery
It's true, I'm a sucker for anything dog-related and the Cornish Barkery is no exception. The bakery specialises in delicious, gourmet treats for your pup. On offer were a range of different dog biscuits, cakes and – my favourite – pupcakes! All the treats are handmade right here in Cornwall and are free from additives and preservatives. The ingredients used are locally sourced wherever possible and human-grade – only the best for Rover! I bought Monty a trio of wholemeal cheese paws (£1.50) and he went absolutely berserk for them.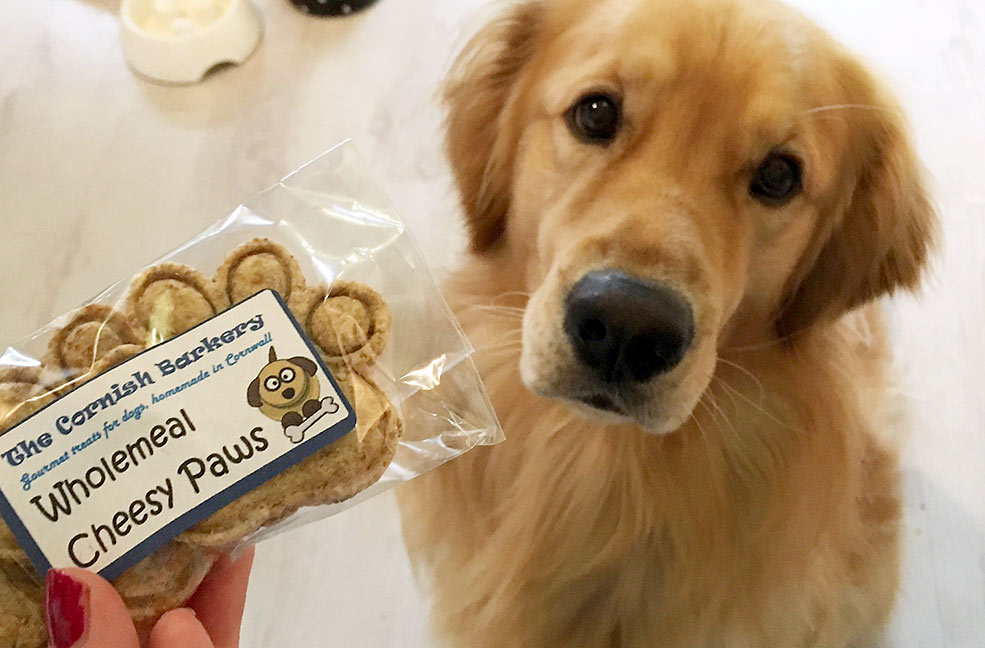 Kelnan Plants
Whether you're a garden fanatic or aspiring green-thumb, you'll want to check out the Kelnan Plants stand. Kel nans translated from Cornish means hidden valley, which comes from the location of Kelnan Plants nursery near Penzance. While the nursery isn't open to the public (though you can make an appointment to purchase a plant) you can head to their stall at Truro Farmers' Market and speak with the clever, friendly owners. They specialise in South African plants and have won multiple RHS gold medals. At their stall you'll find varieties of herbaceous perennials, shrubs and exotics.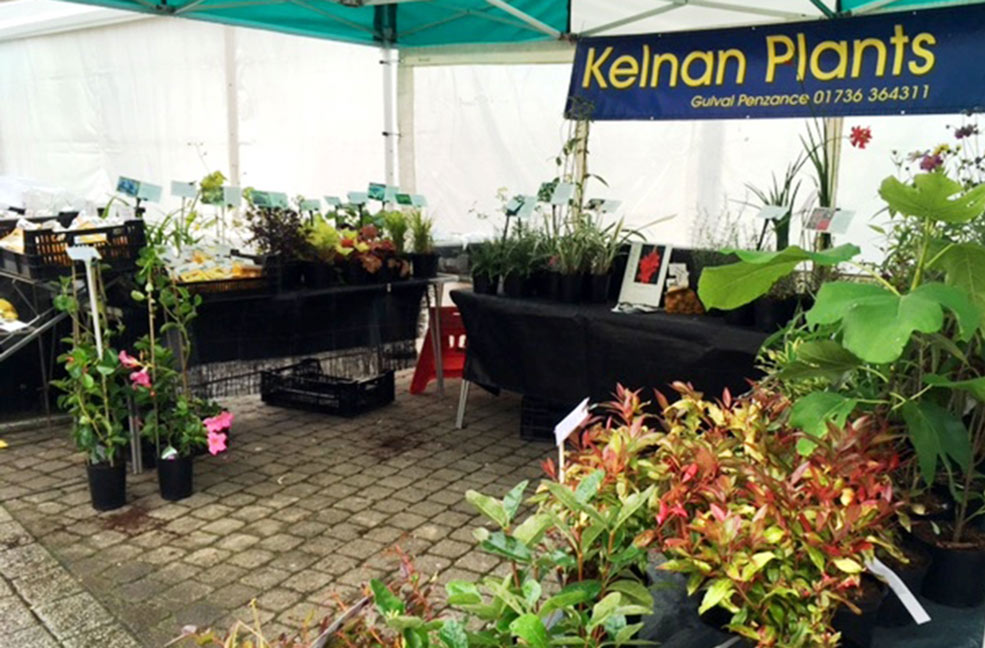 The Cornish Mill and Bakehouse
There are fewer finer pleasures in life than a slice of freshly baked homemade bread. If you agree, head to The Cornish Mill and Bakehouse stall and pick up a loaf of something delicious. And when we say homemade, we mean very homemade. The family business grows and mills its only flour which is then used to bake all their bread, pasties, cake and biscuits. Each market day they're up bright and early baking so the products you buy on the day are as fresh as possible.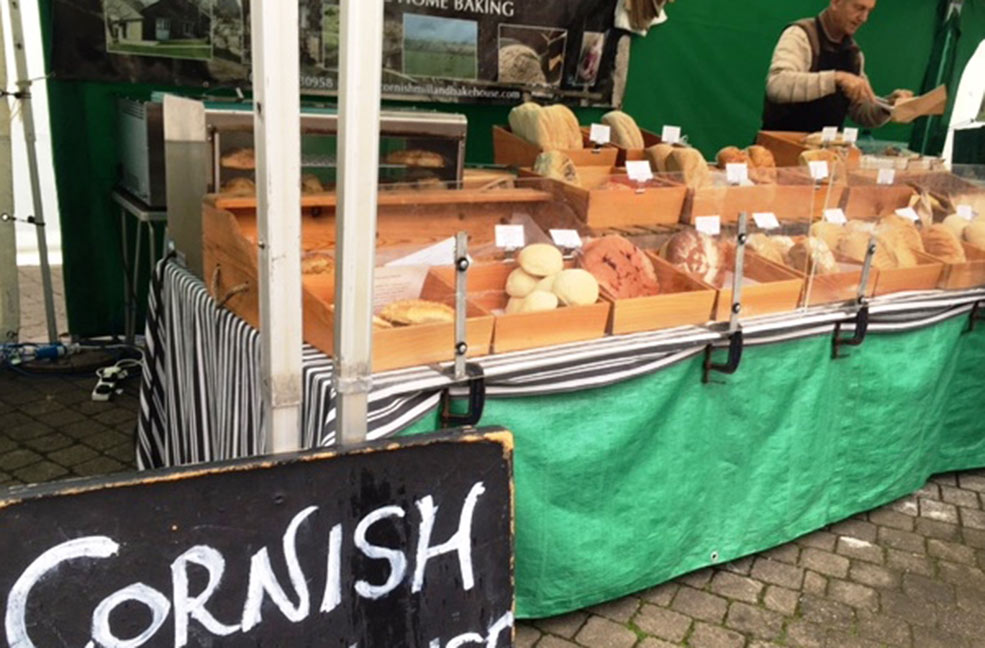 Exquisite Cottage Creations
If you're in the market for some sweet Christmas presents, look no further. Exquisite Cottage Creations is set in a granite cottage in the middle of the Cornish countryside, but it brings along its countryside-inspired wares to the heart of the city multiple times a month. At the stall you'll find plenty of quirky, charming gifts for birthday presents, wedding gifts and new home congratulations. Be sure to visit in the lead up to Christmas when the stall is packed with plenty of seasonal presents to suit all the family.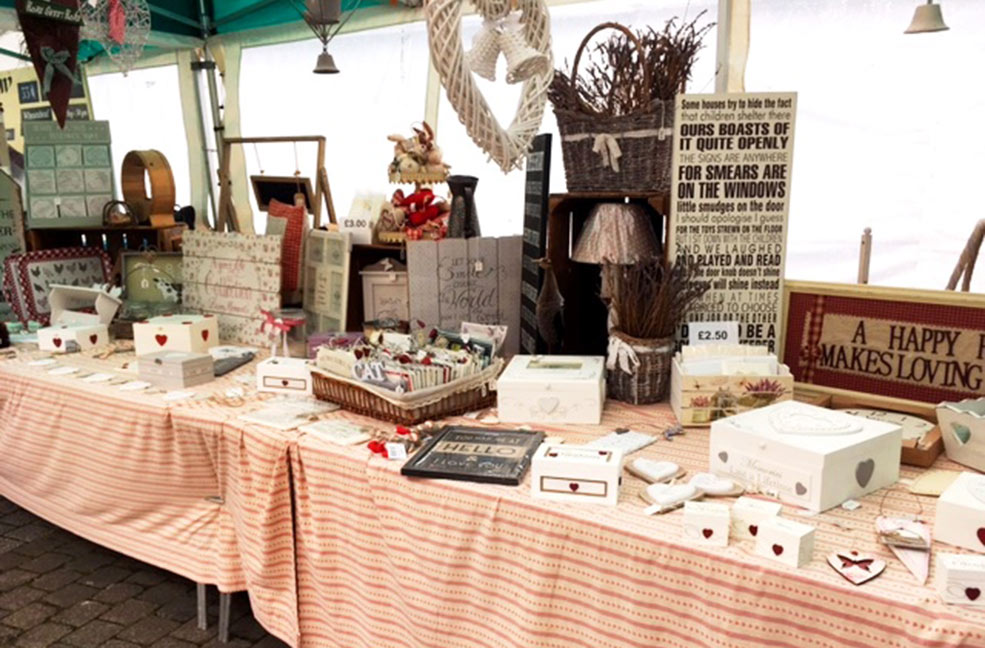 Kernow Signs
This stall has proved so popular it's been at the market for around a decade! Here you can buy customised house, business and general purpose signs using slate, hardwood, brass or plastic laminate. As well as letters and numbers, buyers can have decorative artwork on their signage if they choose.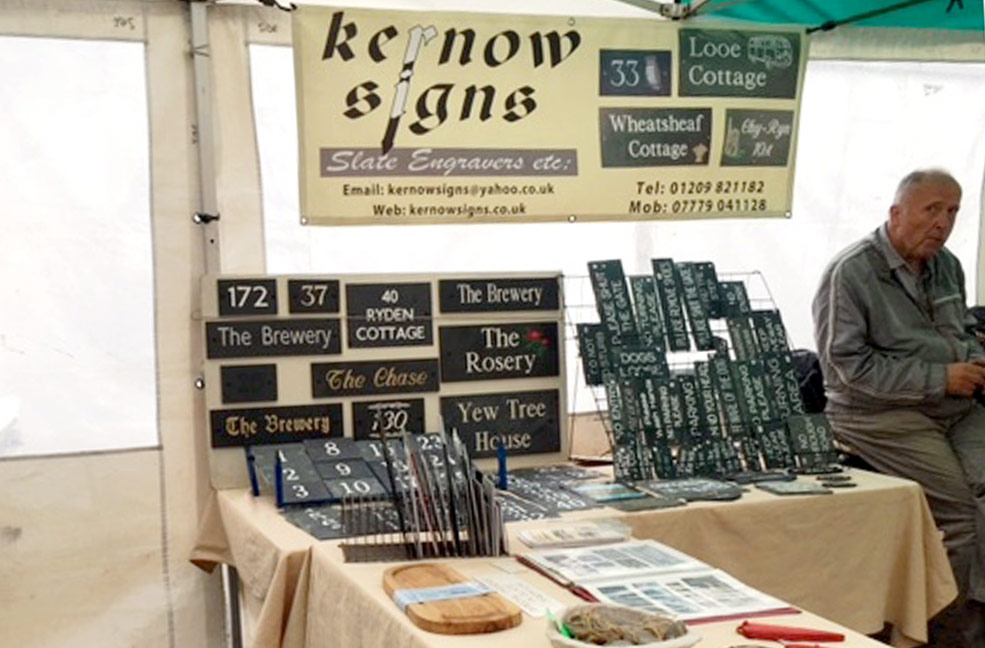 The Cornish Olive Stall
Greek olives in Kernow? It can be done! The Cornish Olive Stall carefully sources a range of olives from Greece which are prepared with several different marinades. Try the basil pesto or jalapeno stuffed ones for something different.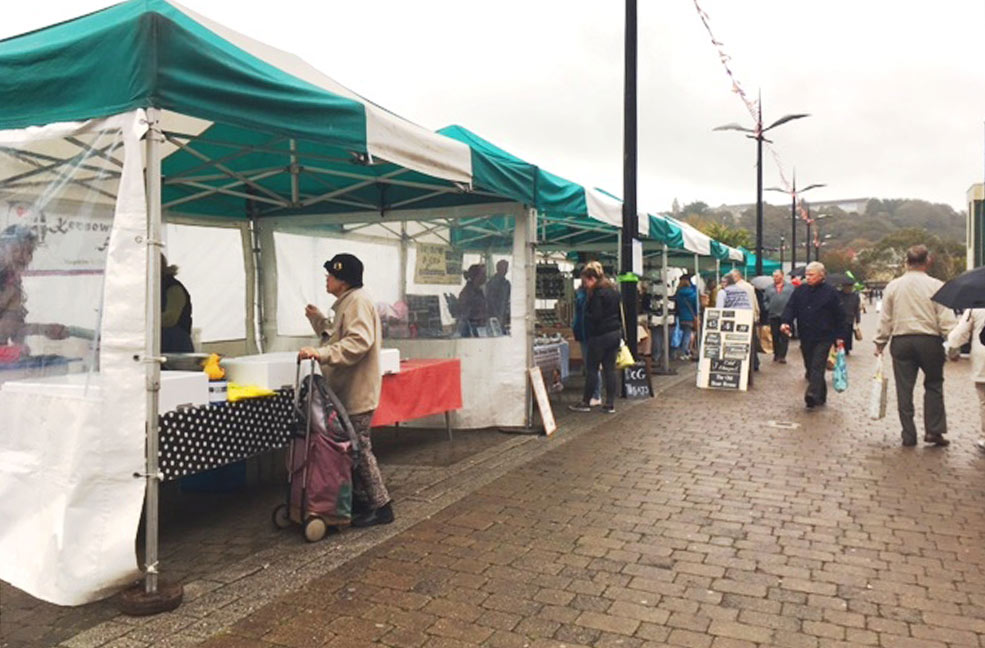 So there you have it – just a small selection of the many wonderful stalls selling their wares at Truro Farmers' Market. Make sure you pop in next time you're on holiday in Cornwall.