Having spent the most wonderful Valentine's break in Weymouth, I decided that it had to be my next Days Out in Dorset destination. I wonder if Weymouth is actually rather overlooked and under-rated, with visitors flocking more to other Dorset locations such as Bournemouth, but Weymouth has some brilliant hidden gems that I want to share with you.
If you're looking for a quick stop place for a snacky lunch, then Nautico Lounge is the perfect spot. They offer an amazing selection of tapas, which at £9.95 for three options (plus in the evenings they also throw in a free glass of wine) is perfectly priced. Dogs are welcome so if you're holidaying as a family then your four legged friends can join you as long as they are on a lead. The lounge has a really cosy and friendly atmosphere, with a colourful array of spectacular lampshades and interesting paintings, giving you something to feast your eyes on before your food arrives.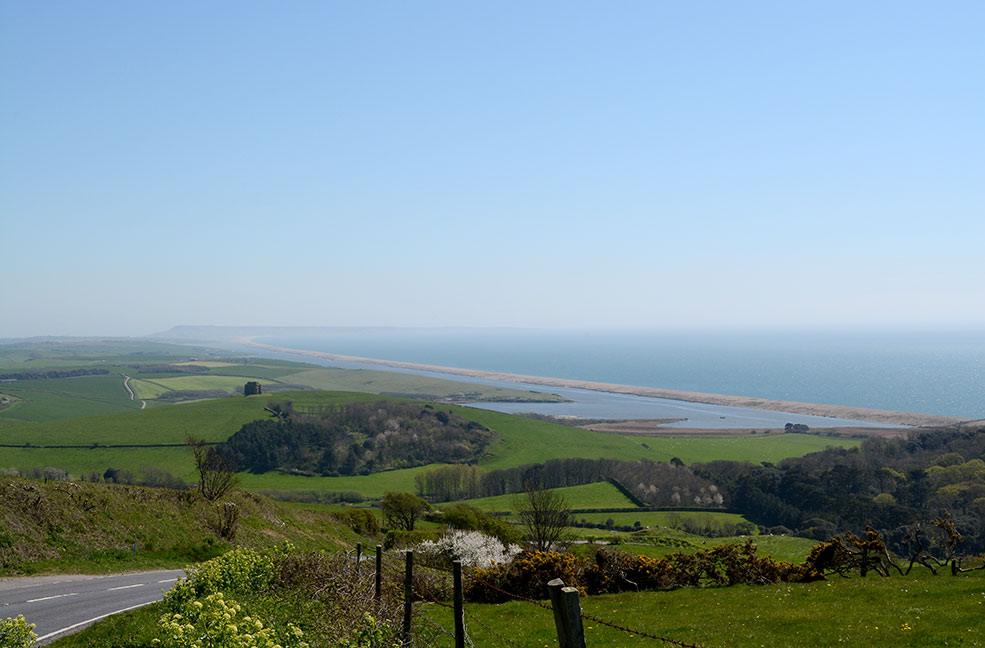 Once you've had your fill at lunch, you're going to need to walk off some of those calories and take in the sea air. The beach is beautiful in the summer, though it can be crowded, so at this time of year, the level of human traffic is comparatively low. If the weather is a little rough however, follow the coastline further along and you'll find the perfect romantic spot for a secluded walk.
If you follow the main road out of Weymouth, you will eventually come to a little village called Osmington Mills, which, following the winding road down to the Smugglers Inn, although narrow, will not disappoint you. You will be charged for parking here, though I promise you it will be worth it. Following the signs for the footpath to the beach and along the pebbled shoreline you will have amazing views of Portland and The Jurassic Coast. Perfect for families, take the dogs, or just if you want to escape and get away from it all for a while with just the two of you, I recommend a wander.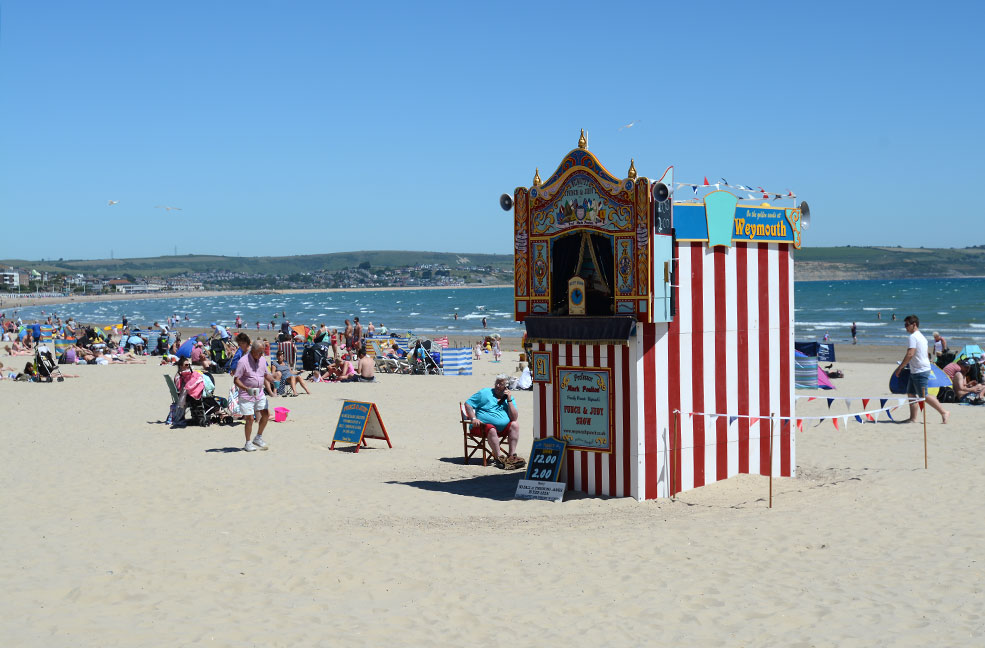 The Smugglers Inn is well worth stopping in for some refreshment after your walk. Dating from the the 13th Century, this cosy inn used to be a regular haunt for the leader of a gang of smugglers in the 18th-19th Century, taking advantage of the coastal path for smuggling goods. Whether you fancy a hot toddy by the fire, a coffee and a slice of their amazing homemade cakes, or whether you want to stick around for something more substantial for the evening, the Smugglers Inn has everything you could possibly want. Whilst it is a Hall and Woodhouse owned pub, don't be perturbed by a menu that you might have seen at other chain establishments, as their specials boards offer the most amazing range of dishes.
Weymouth is also well known for its Sealife Centre, and it is definitely worth a visit for the whole family. You can save yourself some money if you book online in advance, giving you an allotted entry time in order to avoid waiting in queues. Not only will you have a great time handling sea creatures in the rock pool area and learn about various species during designated feeding times, but you will also come away with knowledge on how to help conserve our oceans and protect various species. The seals at the centre have all been rescued from the wild following various accidents, as have the turtles, and the centre is a great way to get your children interested in the ocean and the ways in which they can help protect it in the future.