The beautiful, whimsical village of Lerryn is the perfect place to relax and unwind. After all, it's not hard to disconnect from the world when mobile signal and WiFi is limited.
Whether you've got a week or an afternoon to spend, Lerryn makes the perfect place for a spot of pottering. You could explore Ethy Woods and learn all about the village's rich smuggling history but if that sounds like too much hard work, why not enjoy a decadent cream tea on the village green? Find unique and quirky holiday souvenirs in The Little Shop, or hole up opposite in The Ship Inn with a pint of real ale beside the fire.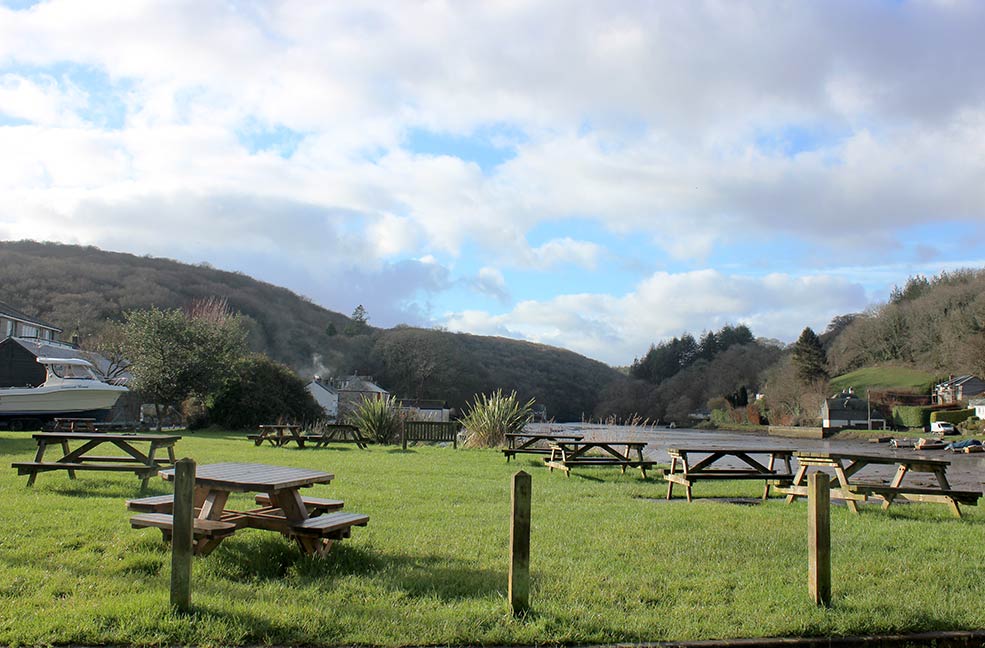 Things to do in the town
Much of the charm of Lerryn is in its quaint village nature. As such, visiting the place is less about checking items off of a To Do list and more about quiet ambling. If you drive and park in the main village car park you'll immediately notice the river. It's tidal and a meandering tributary of the River Fowey – it will also dictate your journey around the village.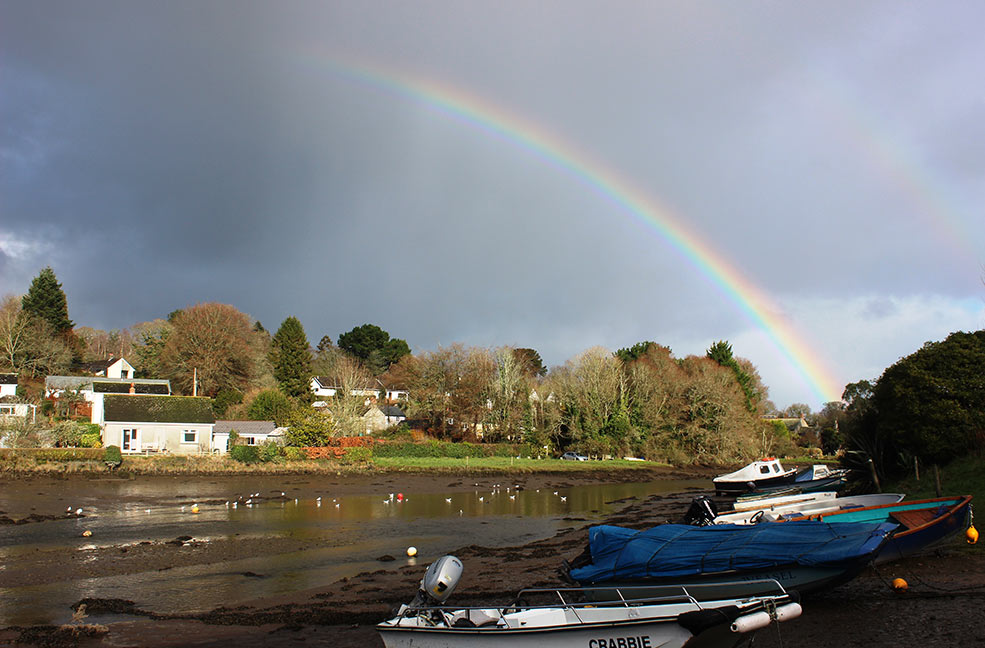 At low tide you can make your way over the enchantingly wonky stepping stones, at high tide you'll take the bridge. While the stepping stones may win favour with excitable explorers, history fans may be interested to learn the bridge was mentioned in Leland's Itinerary in 1535 and in 1573 Queen Elizabeth issued order for a levy to be charged for the restoration on the bridge.
Oh and a word on the car park – do be careful at high tide as it's prone to flooding. You have been warned!
For planned events check out the Lerryn.net calendar. You'll find a variety of fetes, workshops and classes taking place across the village, often in Memorial Hall or The Red Store.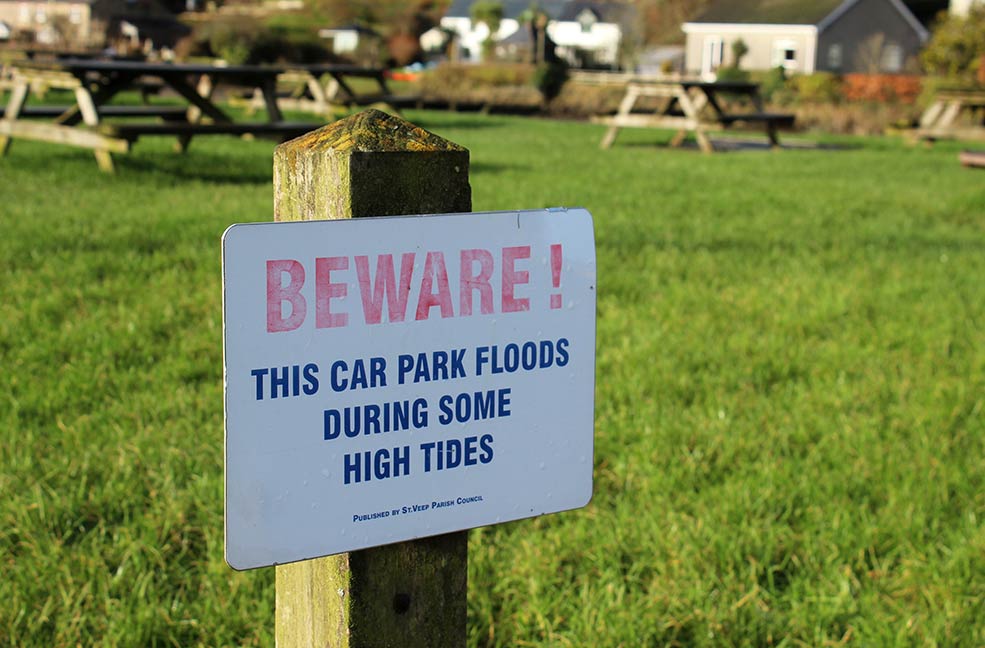 Lerryn wildlife and walking
If a saunter through the village doesn't satisfy your walking boots, head to Ethy Wood. Leave the car park and cross over the stepping stones or bridge and walk left along the river bank. You'll see a sign for Ethy Wood and then simply keep going. I like to walk on as far as Ethy Rock (another 15 minutes) which is a great place to let kids and dogs have a play and a paddle. For a longer walk continue on and follow the signed route which will take you around the top of the woods and loop back.
Much of Lerryn is listed as an Area of Outstanding Natural Beauty and unsurprisingly it attracts a lot of wildlife including kingfishers, herons and egrets. Bring your binoculars along to get a better view. An even more immersive way to enjoy the local wildlife is to canoe or kayak along the river. There are various businesses that rent out equipment, though given the tidal nature of this river it's always best to go with an instructor if it's your first time.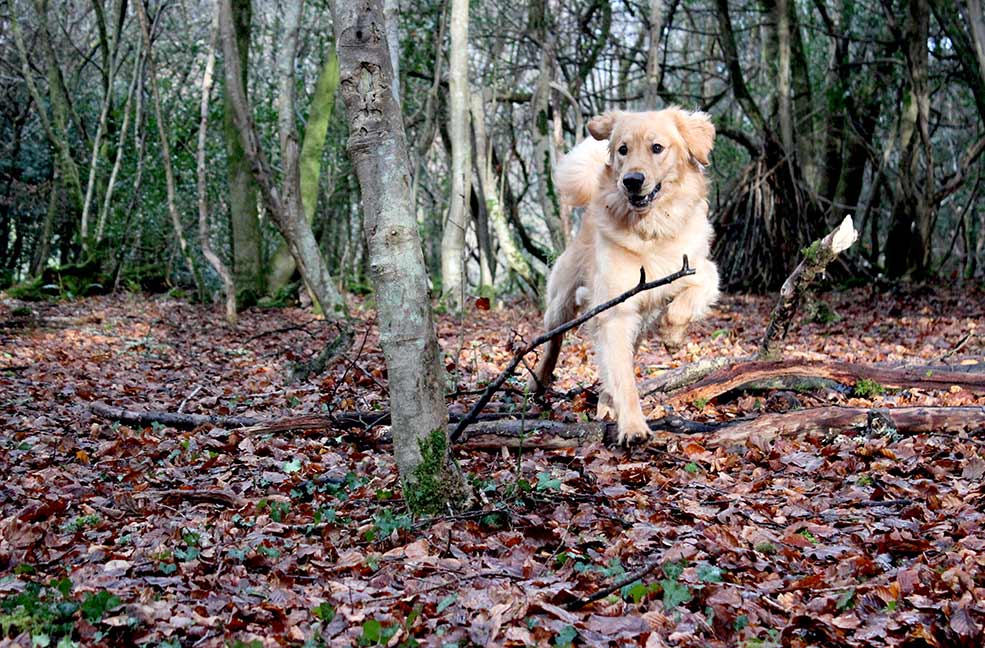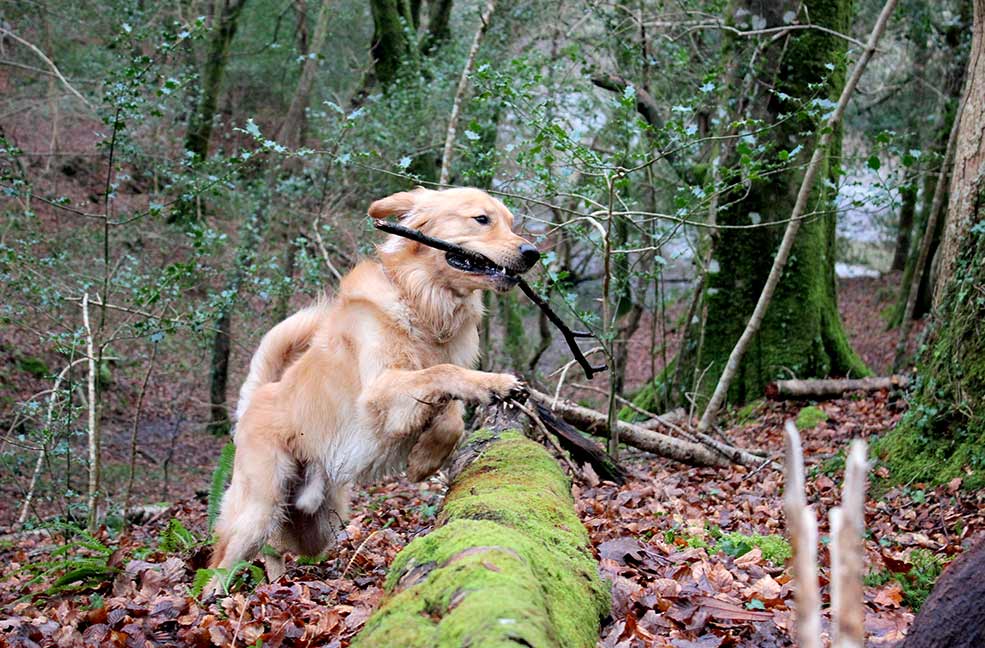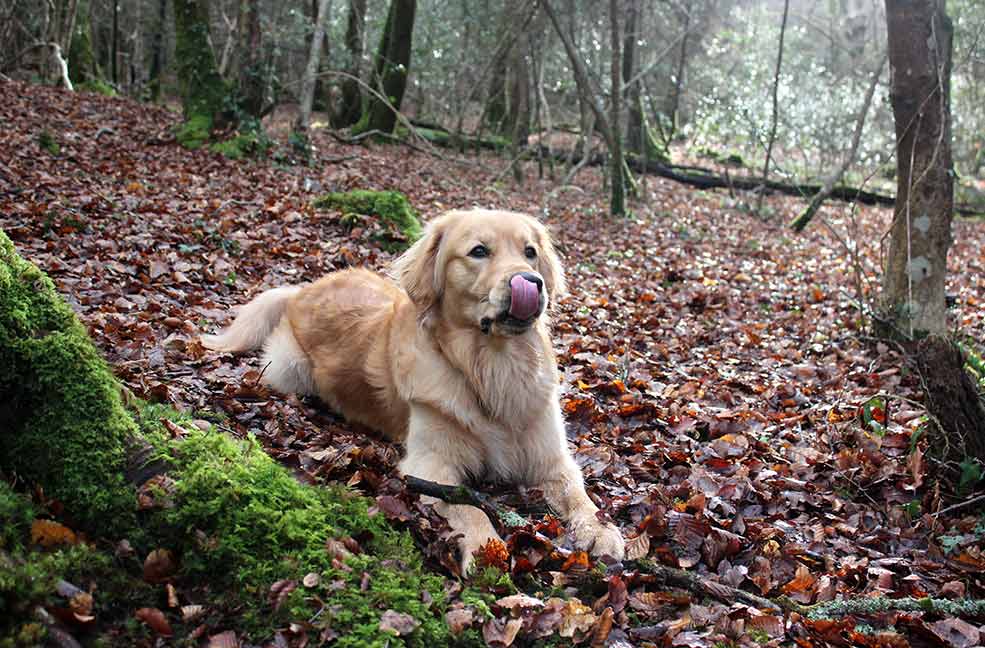 Food, Drink and Shopping in Lerryn
Ok we'll level with you – Lerryn isn't exactly known for being high street heaven. But that's why we love it; it's a different place in time. And, actually, there are a few gems! First up is Lerryn Village Stores; the village's main food shop where foodies will be kept happy stocking up on local produce and goodies.
The Little Shop is just up the road on the left and a very interesting concept. It stocks a range of items from locals and operates on an honesty box system. If you find something you likely simply put the ticket and amount into the honesty box! 60% of the proceeds go towards the individual selling the item and 40% towards the running costs of the shop.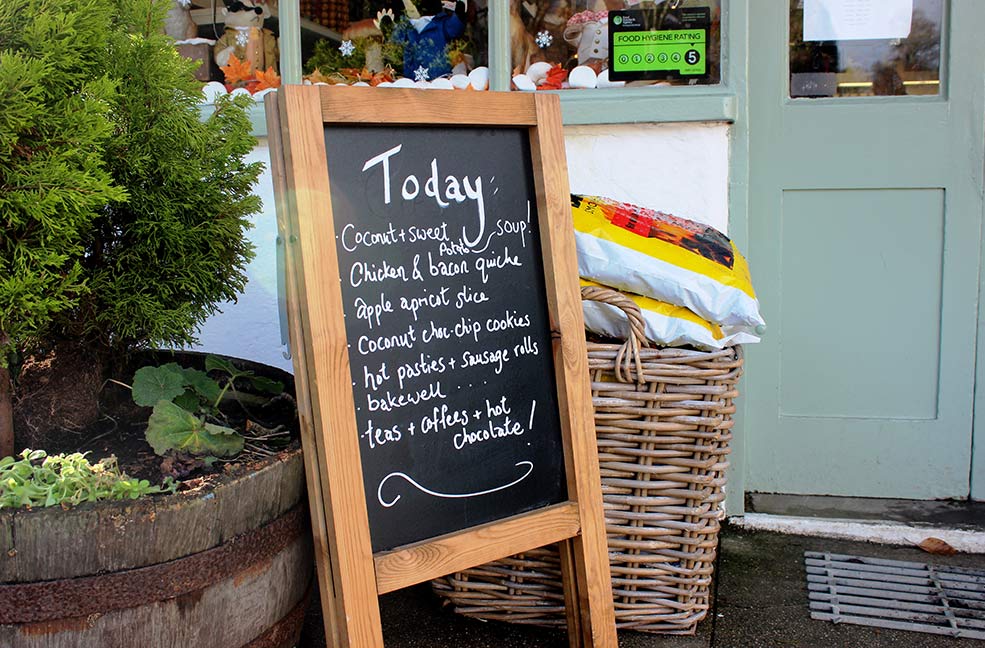 When it comes to food, again, Lerryn River Stores is a great option for light snacks and lunches. On the day I visited they were selling coconut and sweet potato soup, chicken and bacon quiche, apple apricot slice and coconut choc-chip cookies among other things. You can also get a cup of tea, coffee or hot chocolate here. And of course there is always a hot pasty for sale. This is Cornwall after all.
For something more sit-down, head up the road to The Ship Inn. The 16th Century inn was listed in The Independent's Top 50 Pubs of Great Britain and offers a great range of real ales like Betty Stoggs, Cornish Knocker and Lerryn Ale. They also serve up seasonal pub food as well as a Sunday lunch and hold regular themed food nights.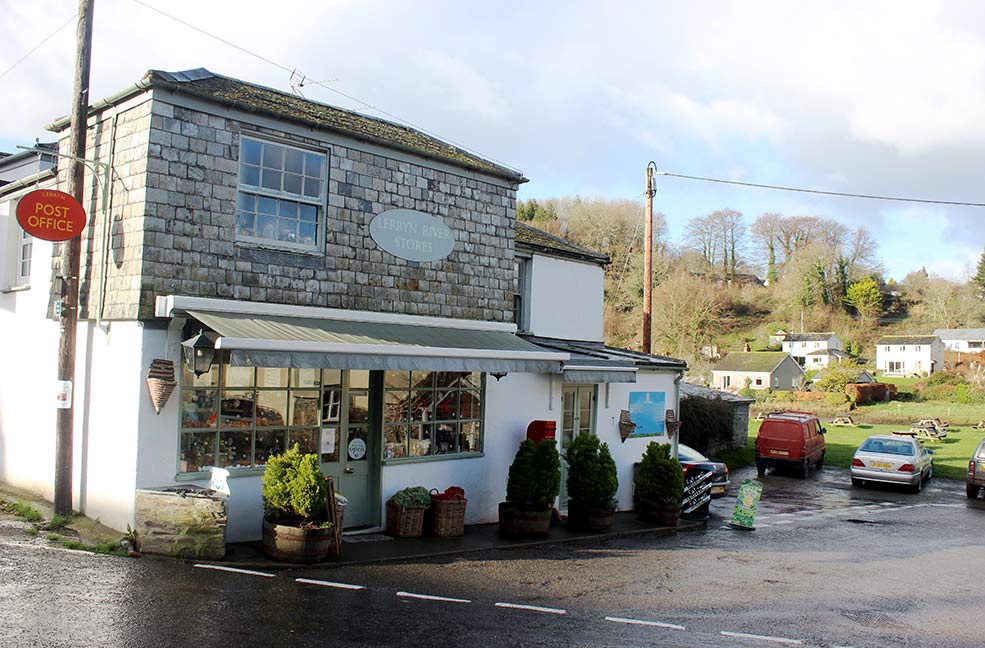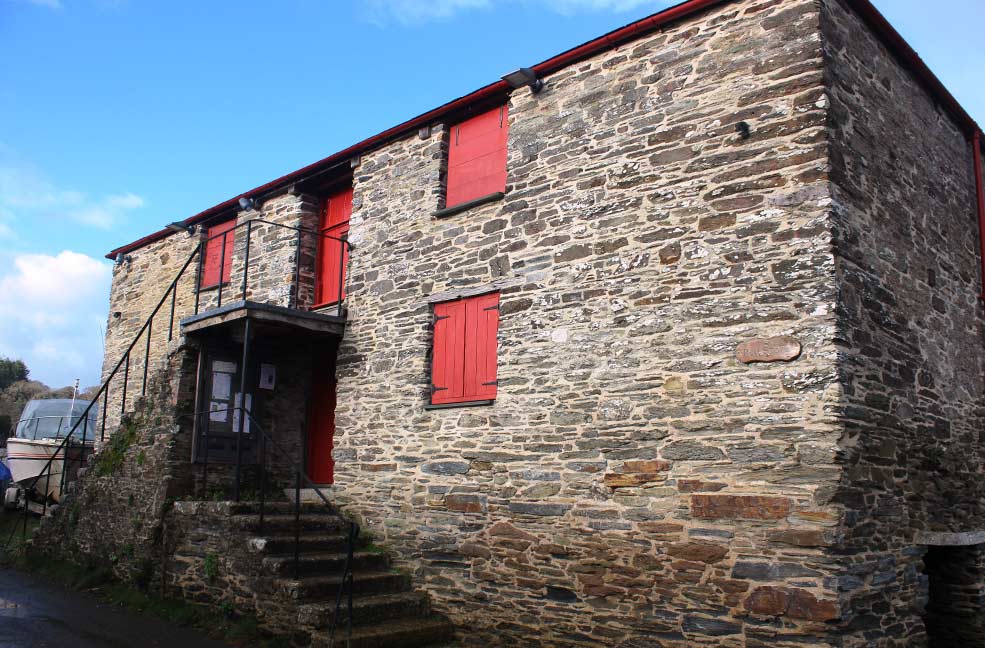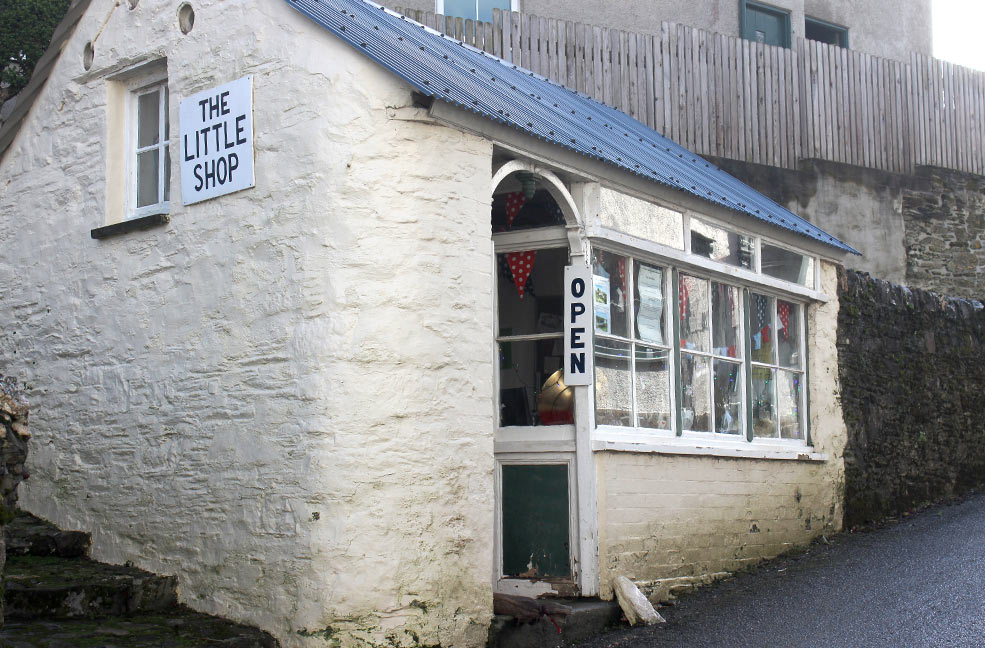 Further afield
For a bigger selection of shops and places to eat head 3.6 miles up the road to Lostwithiel. If you're into retro and vintage finds this is the place for you, as the ancient stannary town is known as the antiques capital of Cornwall.
After a spot more walking? Cardinham Woods is only 8 miles away and boasts multiple routes, a great children's play area and a lovely cafe.