You can't really go to Somerset and not visit one of the regions cider farms, now can you? That would be like going to Paris and not seeing the Eiffel Tower!
Of course there are a number to choose from on your visit to Somerset, but I have to say Land's End Farm in Mudgley is one of the best.
This cider farm is ran by the very sweet and welcoming Roger Wilkins. He used to help his Granddad in the cider barn, from age 13. It was then he knew that he would one day run this family business. The lineage actually stems back much longer than that however. The Wilkins family have been producing cider from the very same farm for many decades. It is an independent cider farm, and this is in part, what gives it its charm. Now Roger and his team produce over 20,000 gallons of cider at Land's End Farm annually.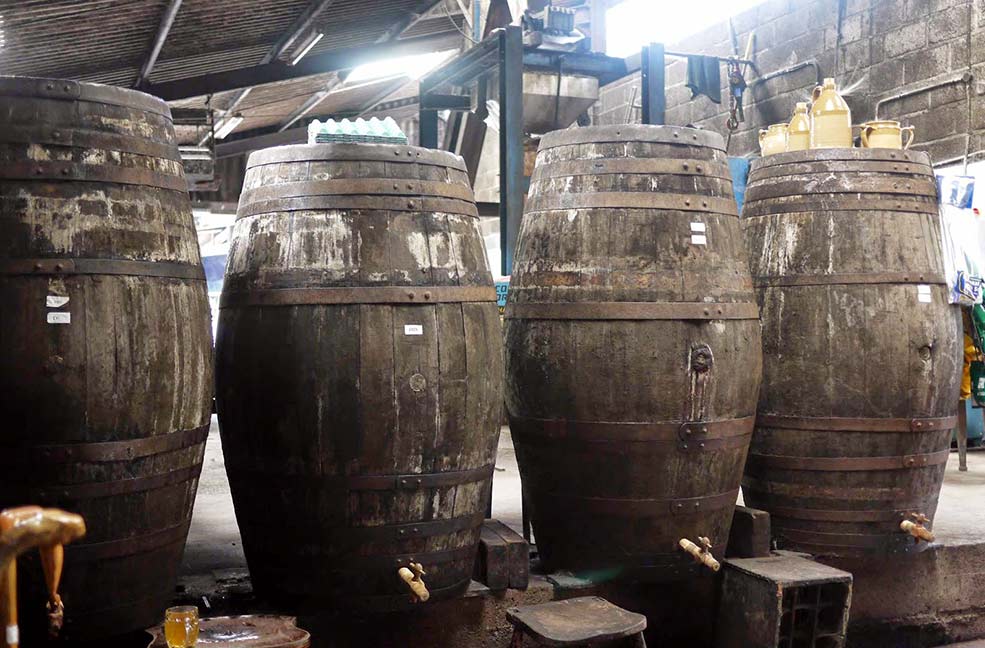 A day out here is, to be certain, a day of relaxation. The scrumptious cider obviously helps with that, but even if you don't partake in the tipple, you will still have a fabulous time. The farm itself overlooks the famous Somerset Levels, and so it really is a joy to walk around. As well as cider, the farm has a charming herd of cows (I don't know about you but cows are one of my favourite animals with their dopey faces, and big doughy eyes).
Back to the cider, the drinks produced on this farm have won numerous CAMRA (Campaign for Real Ales) awards. That is no easy feat as the CAMRA members are notoriously meticulous when it comes to selecting their winners. You are welcomed to sample a number of Roger's finest products. As well as cider, he also makes some gorgeous un-pasteurised Cheddar and a stonkingly good Stilton. Well, all that drinking will make you hungry after all! As well as authentic Somerset cheese you can come away from Land's End farm with some fresh vegetables to take back to your holiday cottage, freshly laid eggs, and a variety of pickles to go with your cheese too (and for when you are feeling a bit pickled yourself).
The thing that I especially liked about Roger's farm, was the range of traditional cider drinking bowls and flagons that were available to purchase. You can get your very own stone cider jar with tap and cork, a three or two handle flagon in pint or half pint sizes, and even a china frog to place in the bottom of the flagon to give a friend a surprise! They make excellent gifts for loved ones when returning from your Somerset holiday. And cider really does taste all that much better out of a traditional vessel. You feel as though you have gone back in time which, sometimes, is just what you need.
The farm is open seven days a week from 10am until 8pm, except on a Sunday when it closes at 1pm so Roger can enjoy a good old Sunday lunch with his family. Understandable! Of course, if you do decide on a cider farm for a day trip, be sure to nominate a designated driver for the day.
Get your fix of Somerset cider with a holiday in the county.