An artistic and entrancing rainy day activity, painting pots has come to Falmouth and we can't wait to go back again.
Set in a bright shop along the old high street, Starglazers is so central to Falmouth that it's ideal for a rainy afternoon after a morning of shopping. Painting a pot gives all the family something to do as well as a lovely momento of your Cornwall holiday once you've left.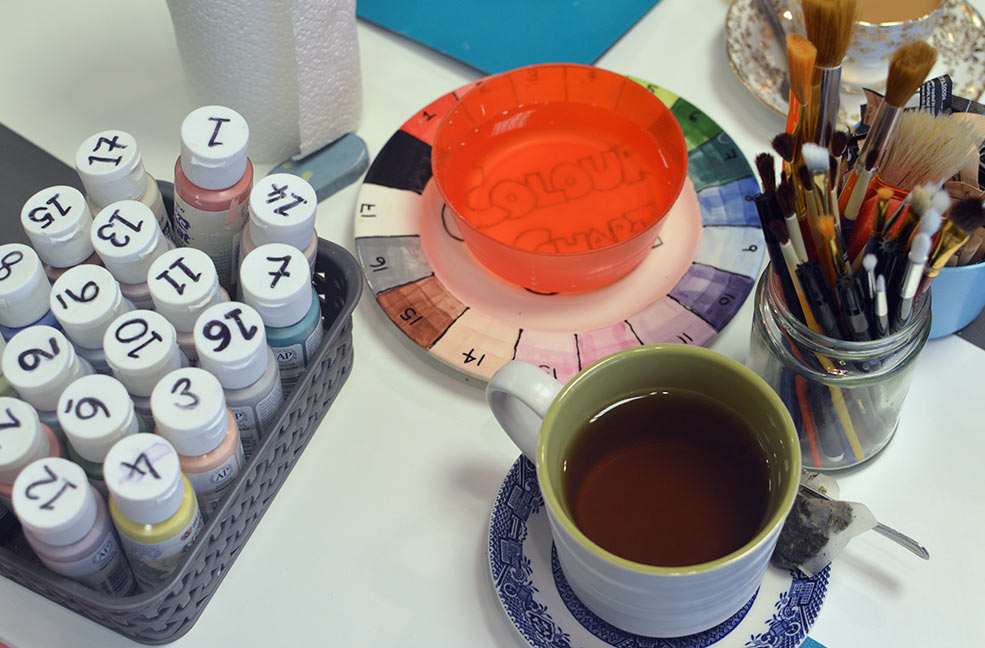 Sarah, who owns and runs the shop is so helpful with setting you up. There are a variety of pots to paint (at a variety of reasonable prices too), starting at around £5 and going up to £20, there's enough choice for everyone to paint something different. With a small café in the shop too, you can even buy a cup of tea and snacks to keep yourself fuelled on your artistic adventure.
When it actually comes to painting, Sarah has an incredible array of stencils and stamps to use and a collection of magazines and books to take inspiration from. If you ask nicely, she'll explain how to create certain effects on your pot. Full of inspirational ideas to get you started.
After ordering a cup of tea and a cookie to get us started, we chose our pots. I went for a heart-shaped plate after deliberating between this and a mug. And we sat down to paint.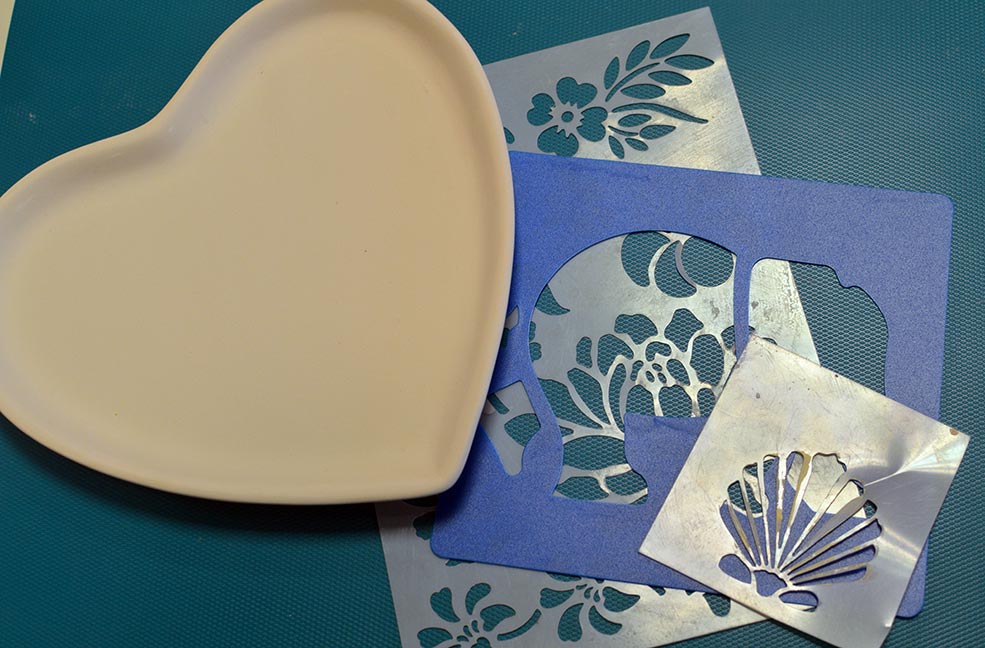 Sarah brought our paints and explained that to get darker colours the paint needs to be layered. You can draw on the pot in black felt tip but after glazing and firing this will disappear. There's lots to think about as you're painting. Although the final product will look very similar to what you have painted it might not look exactly the same.
On finishing my pot, I took it up to the counter to pay and have it taken away for firing. The glazing and firing process takes around 5-7 days and Sarah texts you when pots are ready to pick up. There are also options for having your creations posted to you, ideal for short breaks or if you're coming to the end of your holiday.