This small guide is a toe-dip (sorry, we couldn't resist) in aqua activities throughout the South West. They are not rooted to a place, but to a moment so you can adapt as you go. None wave a red flag warning, but some are more precarious than others, though all are united in purpose – they ooze fun. Salty or fresh, rapid or calm, high heavens or wild seas, cold or warm (late summer's your best bet), let yourself go in the H2O.
1. Musselling, Cockling and Crabbing
If you've never been, go.
All kinds of wild shellfish can be caught, cleansed, cooked and devoured for free throughout the South West.
Here are three such delicacies…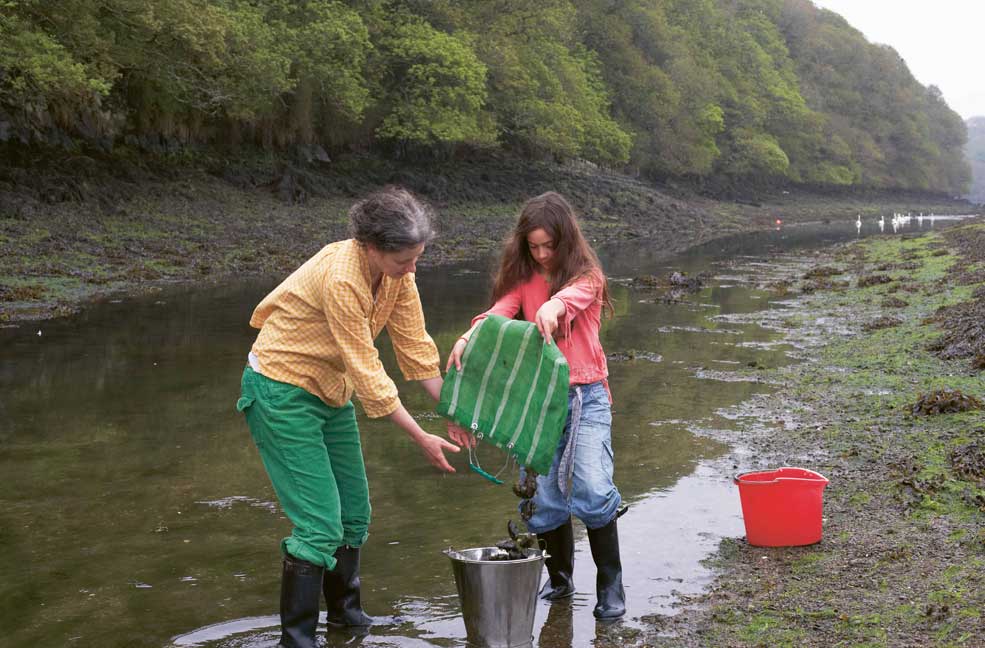 Name/family: Crab/Crustacean.
Varieties: Edible, Spider and many you can't eat.
Lives: Cracks and holes in rocks.
Size: Min width 16cm (boys) and 14cm (girls).
Cooking: Boil in water – 20 mins for 2lb plus five mins per pound. Remove legs, etc.
Scoop out sweet brown flesh from shell, belt claws with rolling pin and wiggle out white meat.
Lemon squeeze.
Divine.
Name/family: Mussel/Mollusc.
Varieties: Common Blue, Fan, Razor clams.
Lives: Estuaries, rocks and ropes.
Size: 6cm min (Blue) up to 30cm (Fan).
Cooking: Steam in a deep pan, little water with white wine + celery, or lemongrass + ginger (Razor clams and chorizo).
Name/family: Cockle/Mollusc.
Varieties: Common cockle.
Lives: Clean and muddy sand, mid to low tide. Squidge mud with toes until you feel shells.
Size: Up to 5cm long.
Cooking: BBQ for five mins in pan of boiling water. Pepper, salt, vinegar, done.
Fussy eaters; first soak them overnight in fresh water with porridge oats to siphon out sand.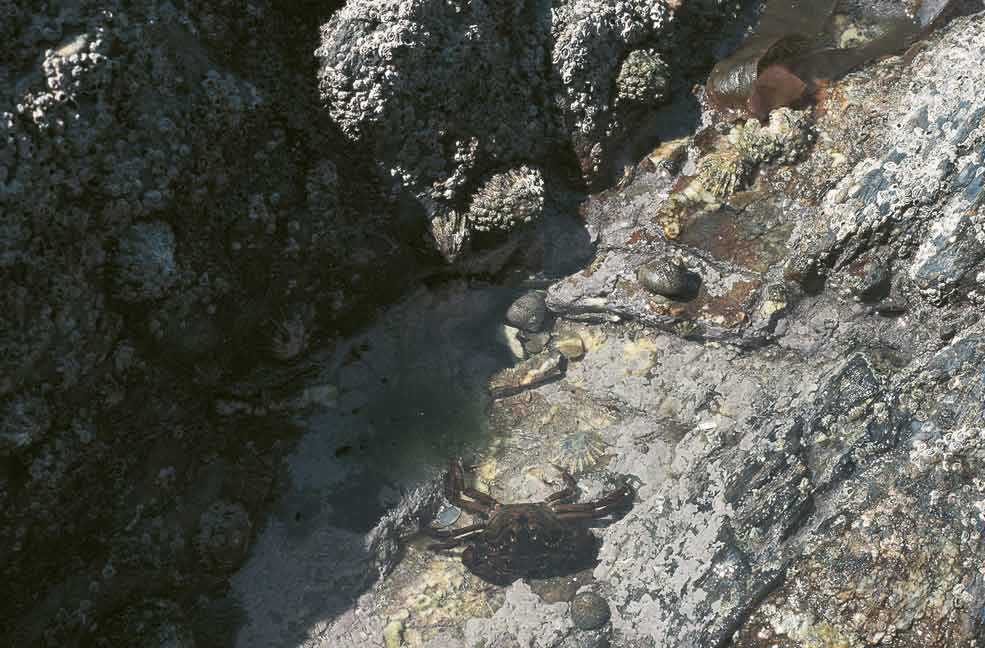 2. Raindrops are falling on my head
Let them fall.
Catch a couple on your tongue, as you sit there, steam rising.
Take off your sodden shoes and socks and splash.
Think of every little drop of rain as a pat on the back for all the effort you've put in and very soon, your second wind will be along.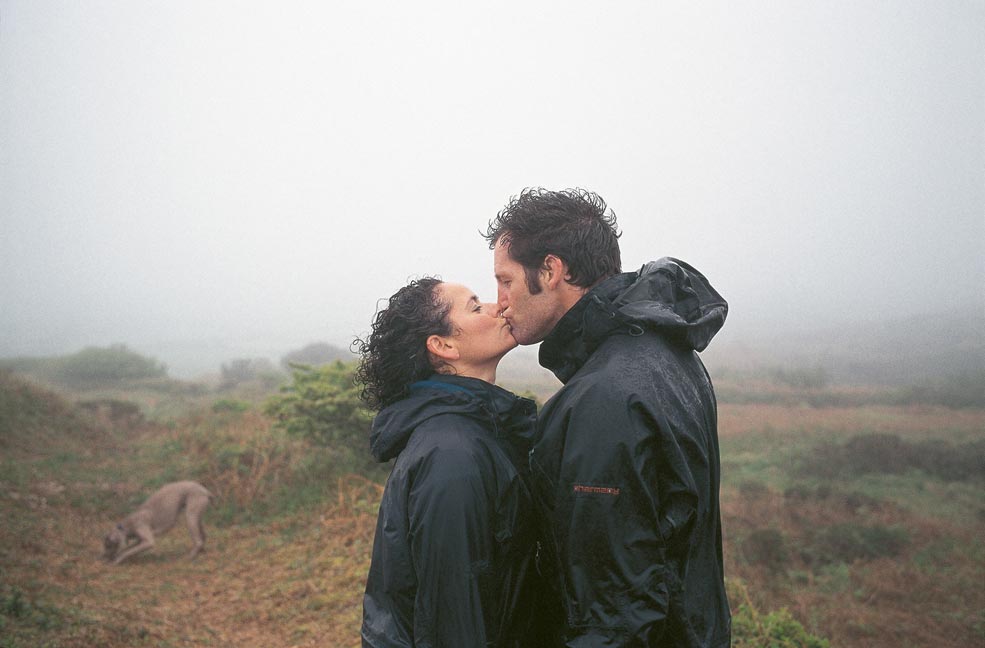 3. Whistle wetting
In order of strength, here's our top tipples, how to make them and when to drink them.
Water: Glug from a stream on a moor. Plunge your head in if you're hot.
Tea: Six dunks, one stir, splash of milk. Sup at sun up, or after a long spell in
the sea.
Coffee: Keep black. Drink when you want – it's good for you.*
Beer: Pub, on draught, ice cold, at end of walk, day or week.
G&T or V&T: Jam jar, half spirit and half mixer. Lemon. Shake before drinking at hilltop to toast the sinking sun.
* Latest Harvard research says coffee lifts moods, treats headaches and asthma, boosts athleticism, and lowers risk of cavities, diabetes, Parkinson's and Alzheimer's. Wow.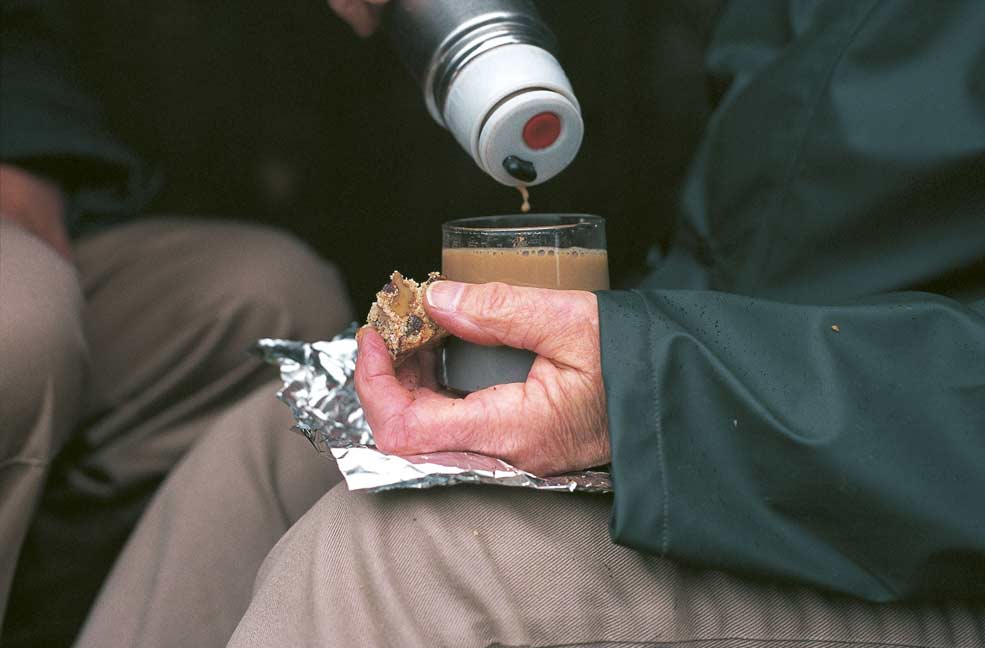 4. World's best surf lesson
Best not to write about it.
Or think about it.
Just do it.
The act of balancing on a board on a wave is both a law and a lore unto itself.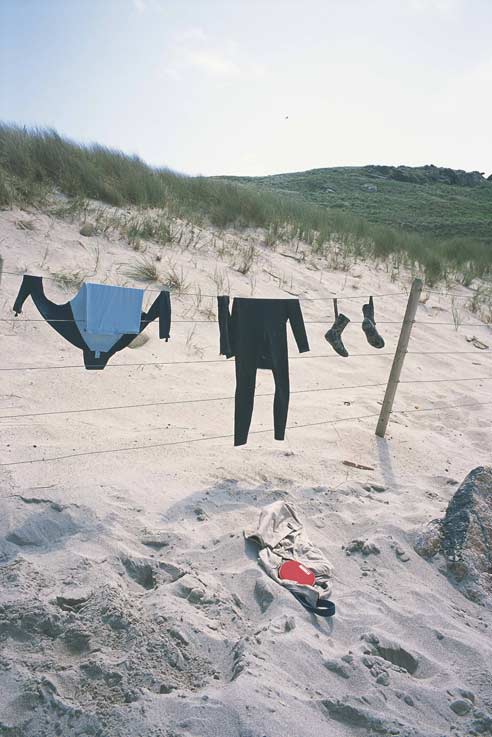 5. Fountain biking
Have you ever ridden through a ford? It's an act of faith in rubber, momentum, traction, balance and slime. Too slow and you skid. Too fast and you aquaplane.
Spot on and like Moses, the waters will part, sending out a magical second of hydro-symmetry.
One final tip: Once you're through, dry the wheels with a half-squeeze of the brakes to get some bite up that hill on the other side.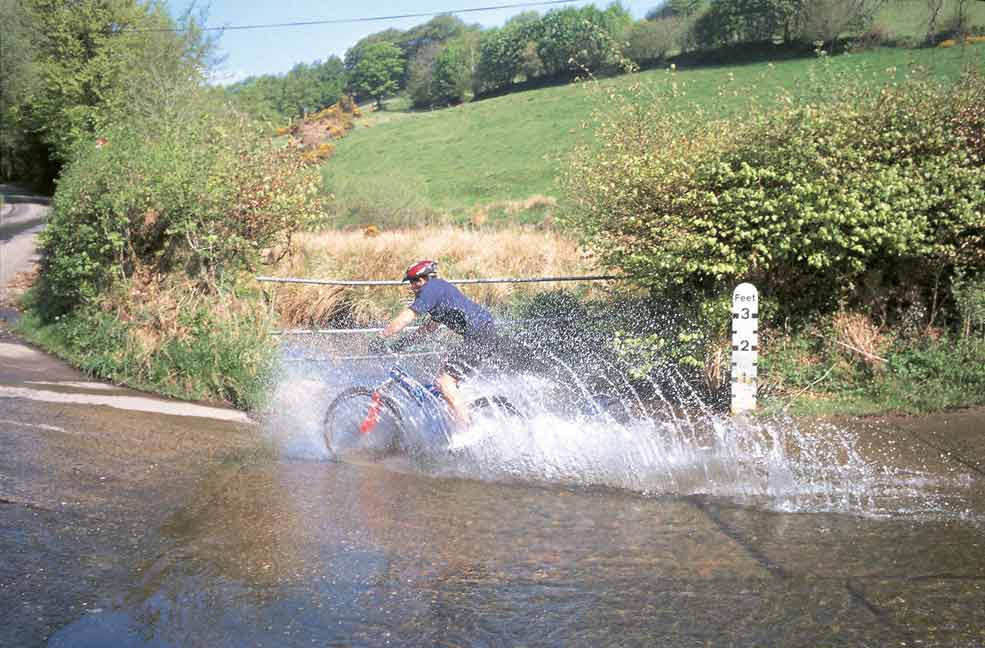 6. Week-long water fights
Behold, the finest and funniest weapon on Earth. But before you launch an attack, beware of revenge as there's often a stream, tap, hose, or sea nearby.
Our cottages are surrounded by aqua-ammo so choose your moment carefully. Sunbathing on the lawn. Dozing after lunch. Sulking with a hangover. We wish you gallons of feudal fun (but please try not to drench the cottage).