Ah, Godrevy. Those gorgeous panoramic sea views, the iconic lighthouse and the picture-perfect golden sands. It's a wonderful place for a day out with the family: discovering rockpools, coastal walking or simply admiring the view.
And if you're looking to do a little bit of wildlife watching on your holiday in Cornwall, you may want to head here…particularly if you're on the lookout for seals. Mutton Cove has its very own colony of grey seals which can be seen from the cliffs above!
Fun fact: Godrevy is Cornish for 'small farms'!
Where to park
The best place to park is at the National Trust owned Godrevy beach car park. If you head to the larger car park at the top, you're very close to seal cove. Walk from the car park up to the cove - you will see the signs about the seals to guide you in the right direction. From the cliff tops, you can look right down into the cove to spot them lazing on the beach or bobbing around in the water. Please remember to keep noise to a minimum so you don't disturb them!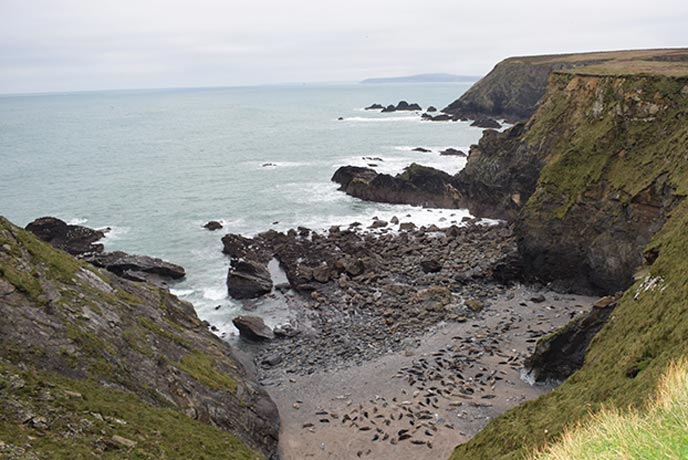 When to visit
The seals are there throughout the year, but numbers start to increase from the autumn and January brings the largest numbers.
Top tip: Pay a visit during low tide – you will get to see a lot more!
Whilst you're there, why not stop at Godrevy Beach Café for a post wildlife-watch hot chocolate, lunch or a slice of cake.
Wildlife and nature
Godrevy has wildlife and nature in abundance. If you're looking to do a little bit of birdwatching during your trip to Cornwall, the nearby St Gothians Nature Reserve is home to skylarks, kestrels and gannets, plus finches, swallows and wheatears during migration.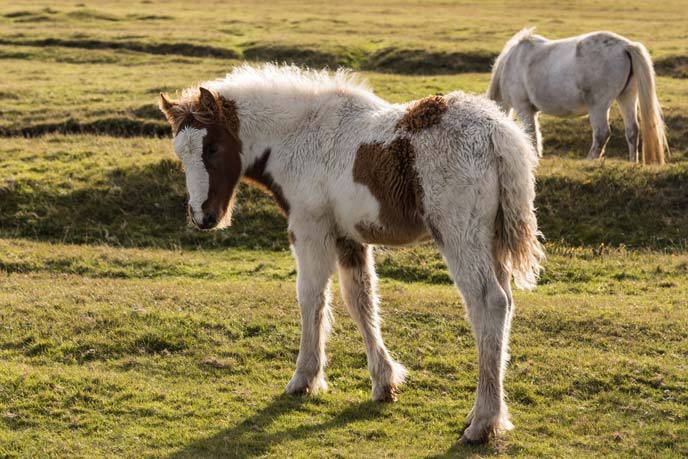 Shetland ponies can often be seen grazing on the headland and you can also spot the rare silver studded blue butterflies from early June to late July, along with many other species of butterfly. Plus, there's wildflowers on the Knavocks, including purple and white bell heather, St Johns wort and wild carrot!
Godrevy Lighthouse
Godrevy Lighthouse has plenty of fascinating history. Built in 1858-1859, it stands approximately three miles out to sea on the eastern side of St Ives Bay. It became automatic in 1934, was modernized to be solar powered in 1995 and in 2012 the light was moved to a steel structure on a nearby rock.
Did you know? It was made famous by Virginia Woolfe in her book 'To the Lighthouse' in 1927 after Virginia spent childhood summers at a house overlooking St Ives Bay.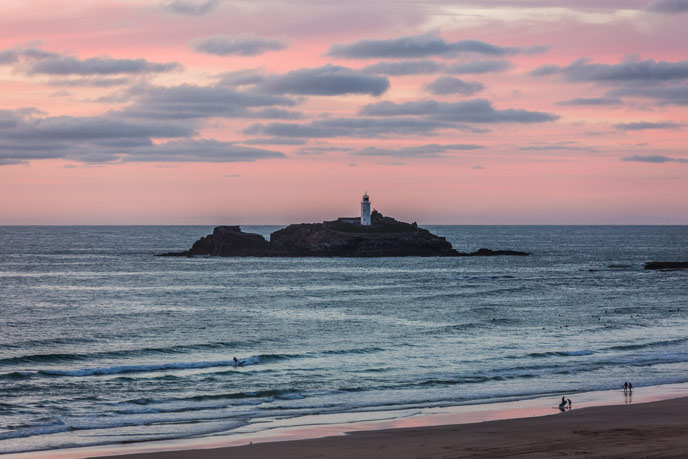 The coast path
Godrevy is also a great place to set off on a coastal path walk. The five mile walk to Hells Mouth is particularly scenic with those glorious sea views that will leave you speechless, including a view of Trevose Head on a clear day. This particular coastal walk is full of fascinating history, including the wrecks of St Ives Bay. And if you're very lucky, you may also see some dolphins and porpoises!
And don't forget to take time to go for a walk on Godrevy beach. It is truly beautiful!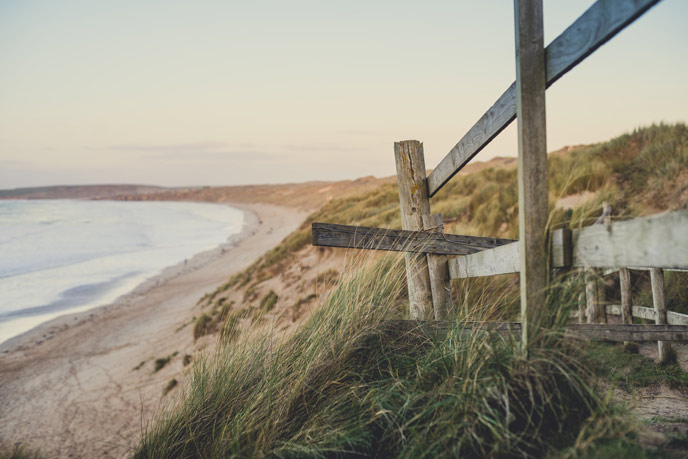 Fancy a wildlife watching adventure here? Take a look at our self catering cottages in South West Cornwall.