Wow your family and friends with this brief but elegant recipe for venison loin with chocolate and chilli sauce from Philleigh Way cookery school.
I discovered this recipe on a visit to Philleigh Way cookery school on the Roseland Peninsula in Cornwall. I was kindly invited to join their Game cookery course, led by George the head chef and Gavin from Kernow Sausage Company. The course specialised in skinning and cooking venison, preparing pheasant and making a lovely partridge dish. This was the first dish of the day and the first time I had ever eaten venison. The meat was tender and tasty, made even better with the flavour of the chocolate and chilli sauce. And who doesn't love anything that includes chocolate?
This dish is ideal to try for Christmas or New Year to bring a little bit of countryside luxury to your dinner table. It also looks beautiful with very little effort, great for if you're short on time but want to make an elegant impression on your guests.
Top tip: The sauce can be made in advance and frozen saving you even more time on the big day.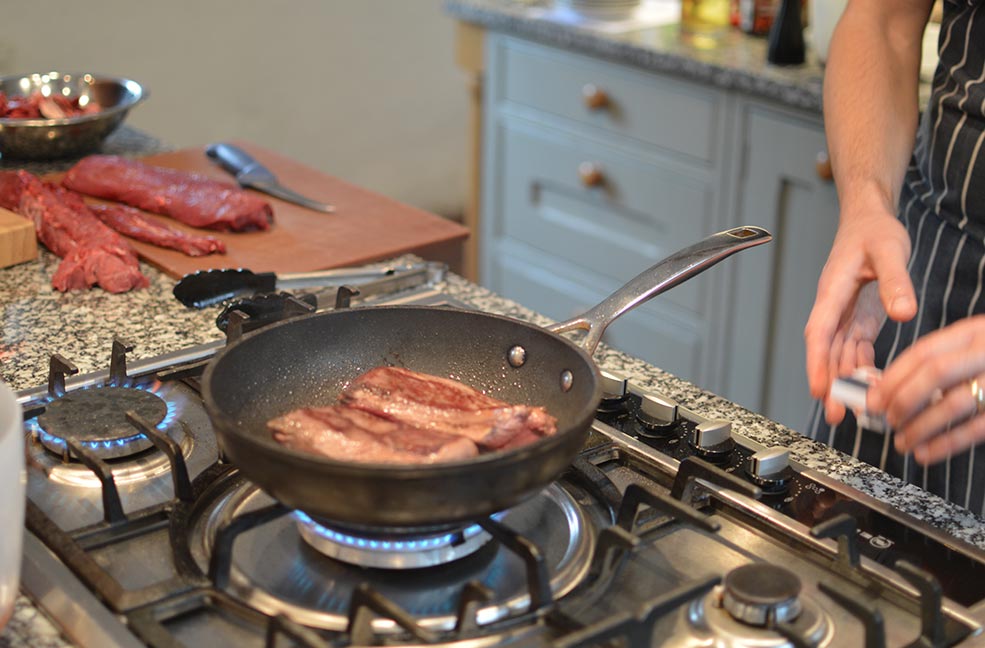 Ingredients:
Venison loin
1 small red chilli
1 clove of garlic
Oil for frying
100g chopped tomatoes
150ml beef stock
80ml port
1 tablespoon redcurrant jelly
½ teaspoon cocoa powder
Recipe: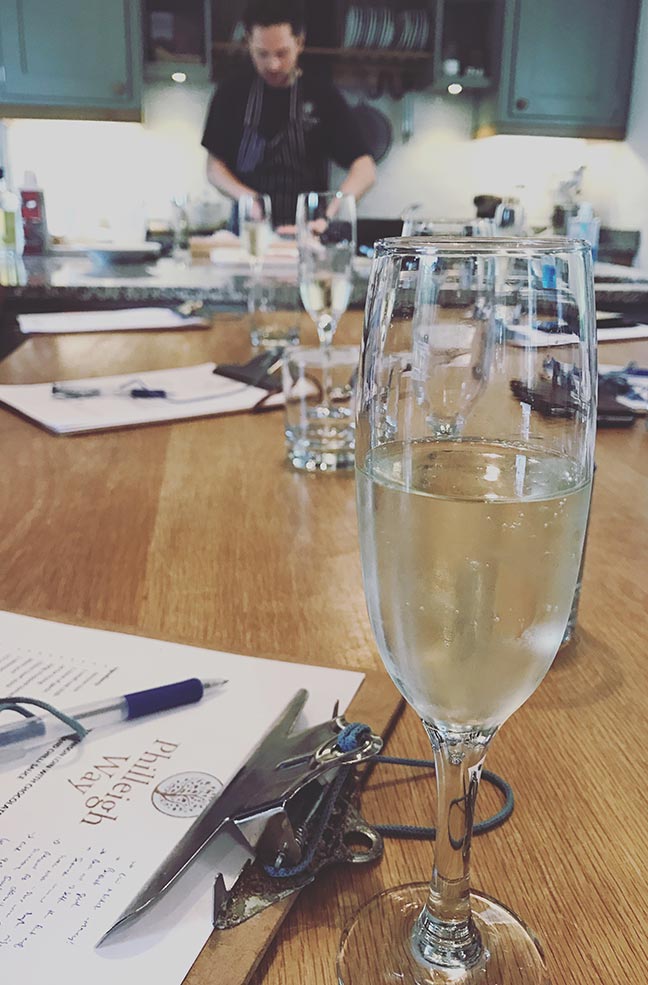 Pop the venison loin in a frying pan for a couple of minutes to seal the meat. Remove and place in the oven at 200 degrees C for around 5 minutes. After that, remove from the oven and allow the meat to rest. (George the Chef informed us that resting meat is just as important as the actual cooking, the resting time should be equal to the cooking time here)
Keeping the frying pan warm, chop up the chilli and garlic and put them in to sweat.
Then add the redcurrant jelly and give it a stir. Add the port in with the chilli and garlic and wait for it to reduce. Add the tomatoes and stock and allow to simmer until the mixture reaches a sauce consistency.
Finally, sieve in the cocoa powder and season the sauce to taste.
Take the venison and slice it into medallions, present on a serving plate and cover with the chocolate and chill sauce.
Serve to your friends and family and earn your stripes as the ultimate host.
You're welcome.