Located between Uckfield and Buxted, The Hurstwood is a relaxed gastropub with a down-to-earth feeling and amazing food. They welcome in dogs and have a lovely beer garden behind the main building.
I visited the pub on my last evening in East Sussex after a suggestion by our lovely owners - this is the place they'd be heading for dinner if they could go anywhere in the area. After an evening here, I can absolutely see why!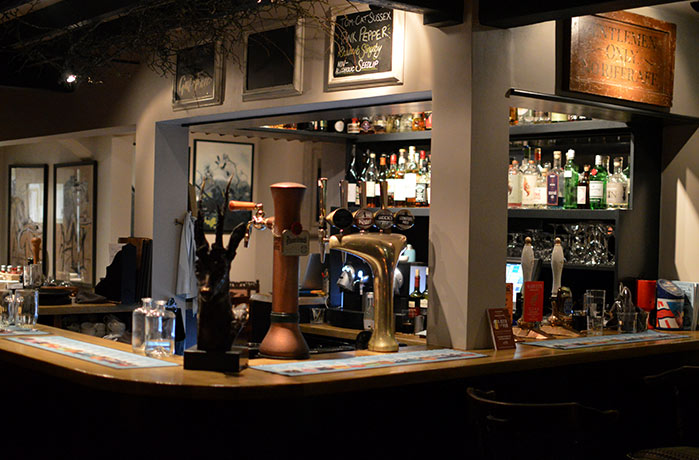 When I arrived, the fire was going and the pub was already fairly busy with people sat chatting in private nooks and corners, nursing a pint of local ale or swishing a sophisticated glass of red. There was a dog laid at the feet of their owner who was relaxing in a winged armchair. This is a real English country pub: rolling countryside views in the daytime, real ales and a warming interior in the evening.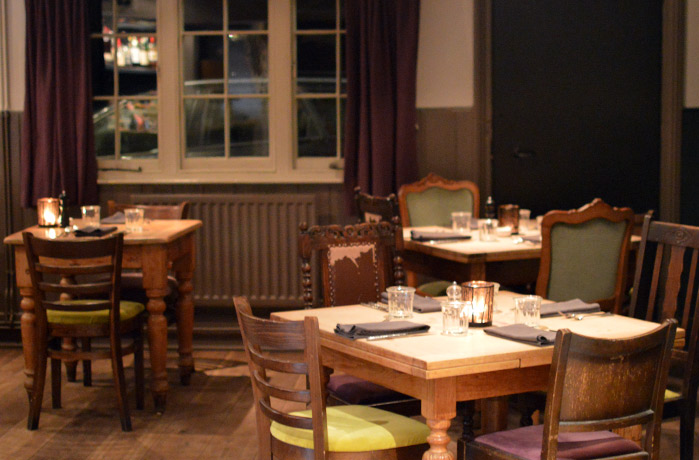 Greeted by the barmaid, I was showed to my table and handed today's menu. One simple piece of paper showed off the seasonal specials (AKA all the dishes) making choosing something really straightforward, everything sounded really delicious and there was something for all tastes. I went for a classic fish and chips, something I've been spoilt with while living in Cornwall as most places serve the freshest fish, so I thought I'd give it a go to see how our more in-land friends serve this traditional dish. When it came to drinks I simply asked for my favourite kind of red wine if they had it. Spoiler: they did have it! She came back with the drink quickly and was so lovely.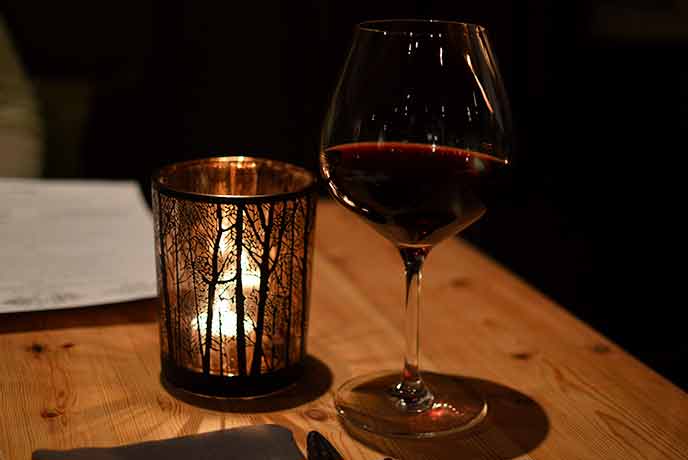 While I waited, I had a quick look around. The pub isn't huge so I'd recommend booking a table and it filled very quickly from when I arrived. It's clearly a really popular place to eat in Sussex, especially for couples. It's a lovely romantic setting, it would be perfect for a special date night while on holiday in East Sussex.
My food arrived and the serving was hearty. This would be exactly what you'd need after a long walk around Buxted Park or further afield. The fish was well-cooked with golden batter and laid on a bed of thick chips. It was a filling meal, just the right amount for the evening too.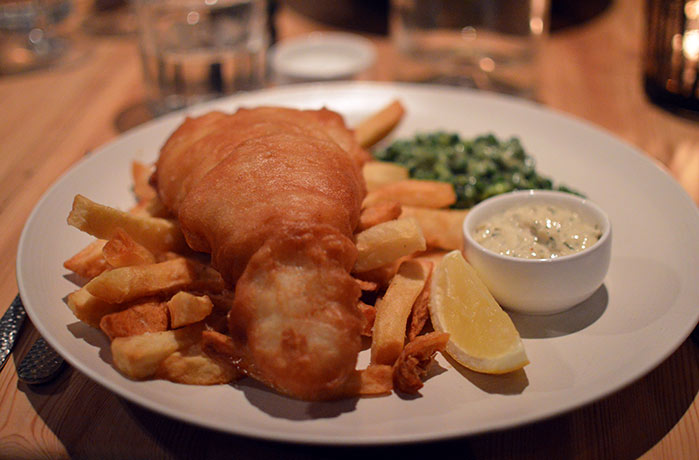 Of course, after such a delicious main, I had to order dessert. For this one, I'll let the pictures do the talking. No words needed!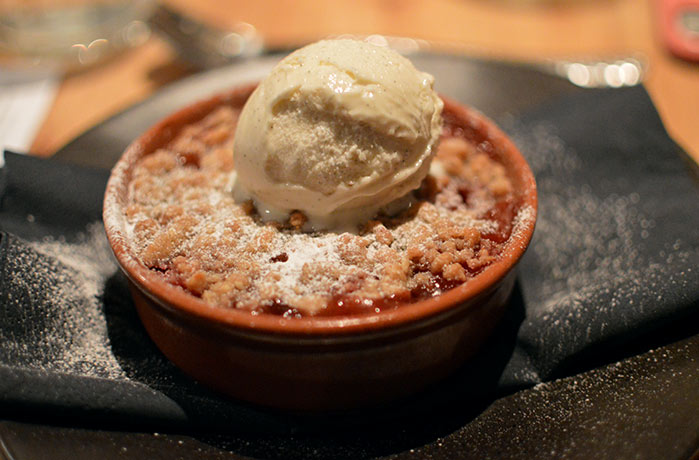 Stay in one of our Sussex holiday cottages and spend an evening at The Hurstwood.