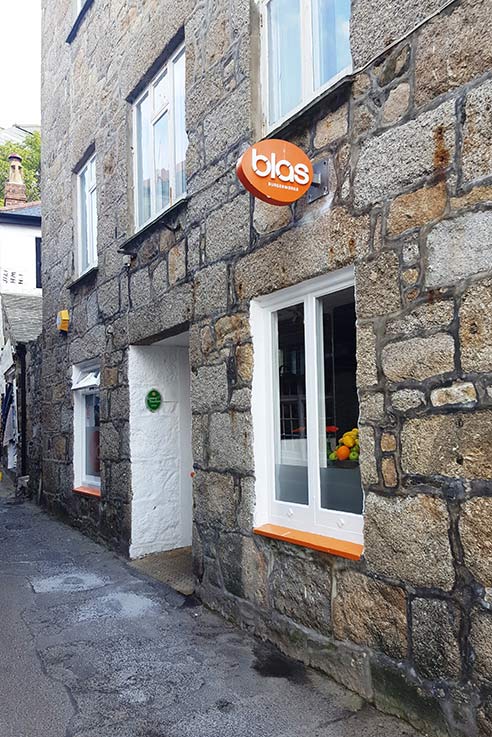 I've been meaning to visit Blas Burgerworks in St Ives for absolutely ages. The reviews I've heard have been unanimously positive and they seem to be as well known for their veggie offerings as they do their meat. So when I found myself in St Ives, on my birthday no less, there was only one place on my mind.
Situated in an old stone building typical of St Ives, you could easily miss the place if you weren't looking for it. We arrived just gone 5pm and were surprised to see the small restaurant already humming with diners. We were showed to a large shared table and given some menus to have a read through.
The interior of the restaurant is small with an industrial vibe and a burger-themed graffiti wall. The tables are long and shared to make the most of the small space and they've gone for stools instead of chairs, no doubt for the same reason. Aesthetically it looked very cool but from a practical point of view I'm not a fan of stools. Maybe I'm just becoming old and grumpy (I am another year older after all).
Perusing the menu I was very impressed with the vegetarian offerings – eight different burgers! Despite that, meat-eaters won't be disappointed – the menu featured ten different beef burgers including a truffle (Cornish blue, wilted spinach, field mushroom and truffle aioli) as well as avocado bacon.
There was no detailed beer menu, simply the option of either ale or lager so we had one of each. My pint of Lushingtons was absolutely lovely; the can of Pilsner was tasty but a bit expensive at over £4 a can. We also enjoyed a bowl of beautifully plump marinated Gordal and Kalamata olives while we waited for our food to arrive.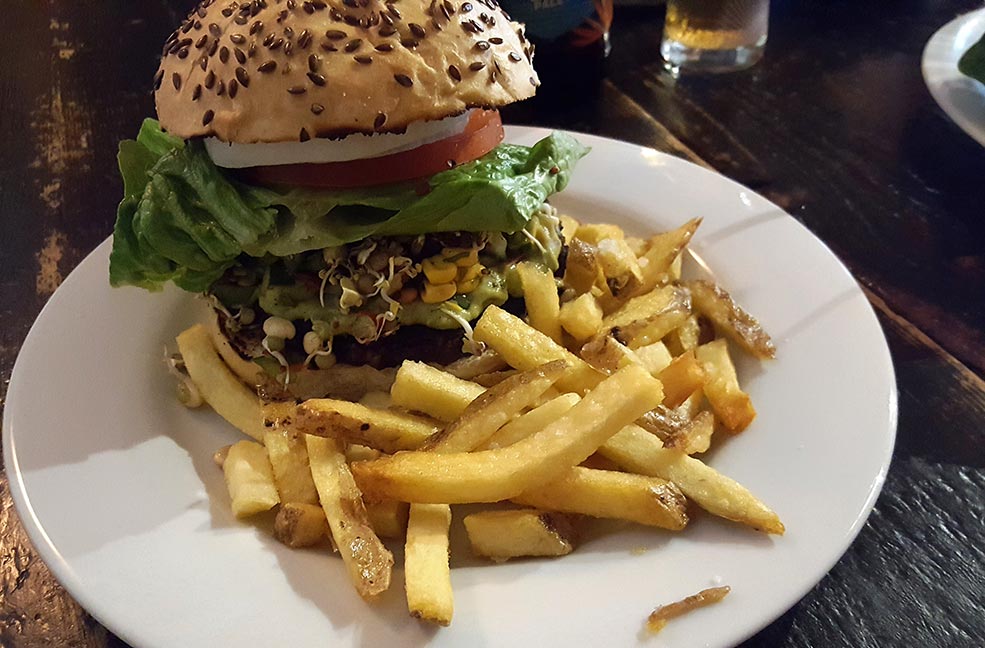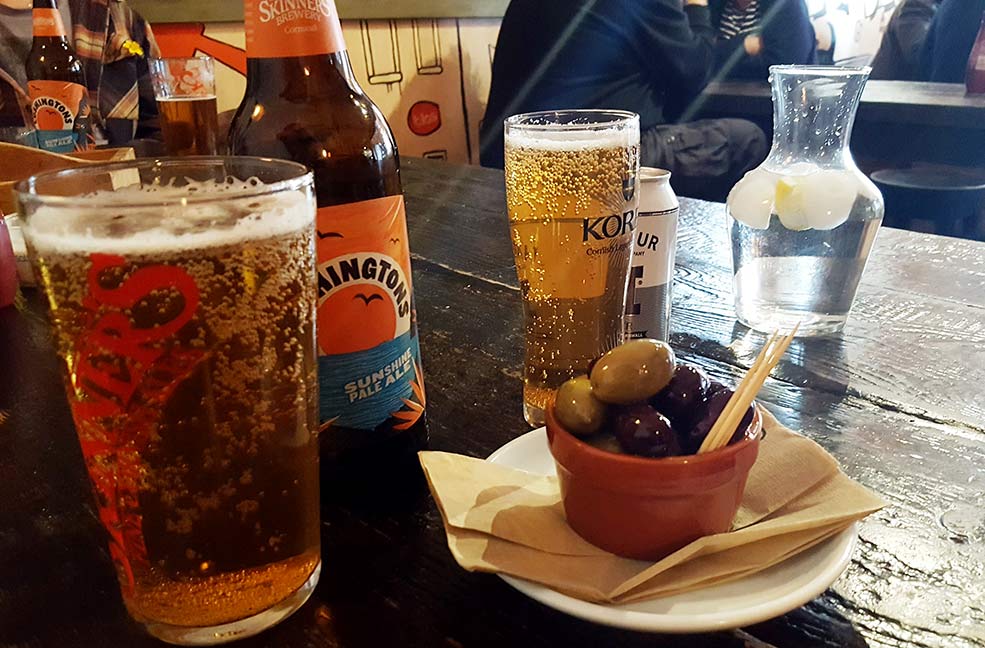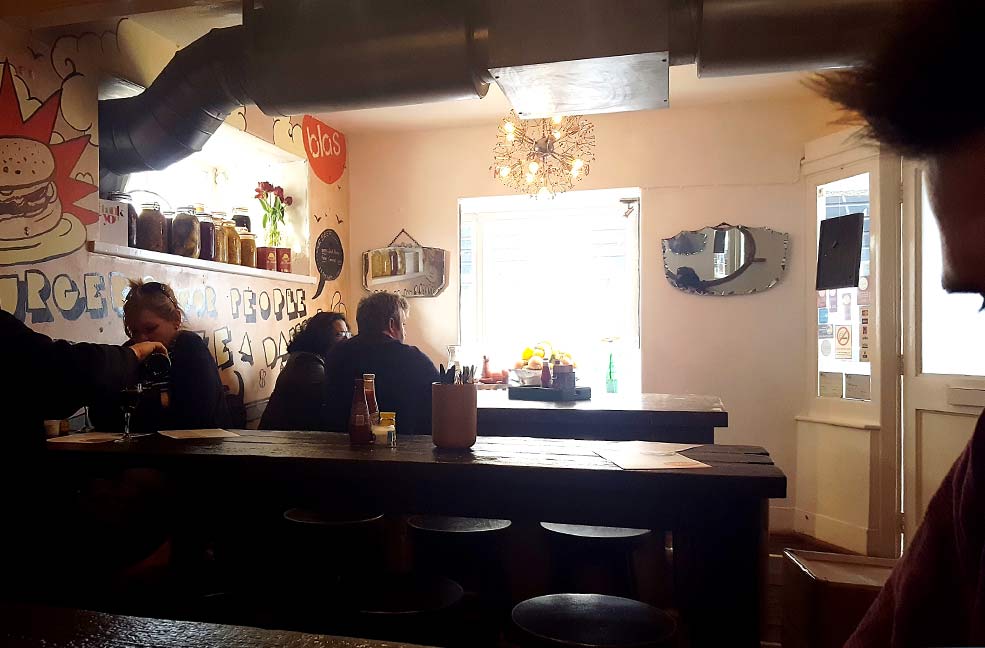 I had the Bean Deluxe burger which despite the slightly naff name was very cool. A towering thing, it contained an organic blackbean burger, chargrilled corn salsa, guacamole, sprouts and tofu aioli, among other things. The handcut chips were absolutely delicious too. My partner went for the highly rated halloumi stack. A pro tip from our waitress: cut your burger in half to make eating it more manageable!
We were too full for pudding, but we won't be making that mistake next time. I've got my eye on the vegan Blas banana split, a grilled banana with dark chocolate sorbet and whipped coconut. The burnt Cambridge cream – a rich brûlée with biscuit – sounds divine too.
At around £40 for two burgers, drinks and some olives it's hardly a budget burger joint. But then these are hardly budget burgers. So, if you find yourself in St Ives with a rumbling stomach and a serious burger craving you should definitely check out Blas Burgerworks.