With sustainability and the future in mind the Isle of Wight is finding and developing interesting ways to protect Mother Nature and provide a renewable tomorrow for residents and visitors alike.
On Your Bike
Over 500 miles of cycle and bridleways ensured that the Island easily made Lonely Planet's list of top 10 cycling locations in the world. On a bike you can see the Island up close and at your own clean speed. With the growing popularity of electric bikes, people of all ages and fitness levels can feel comfortably confident on two wheels. So of course there are a growing number of places to rent e-bikes and with 25 charging stations island-wide, electric biking is a trend that is certain to roll on.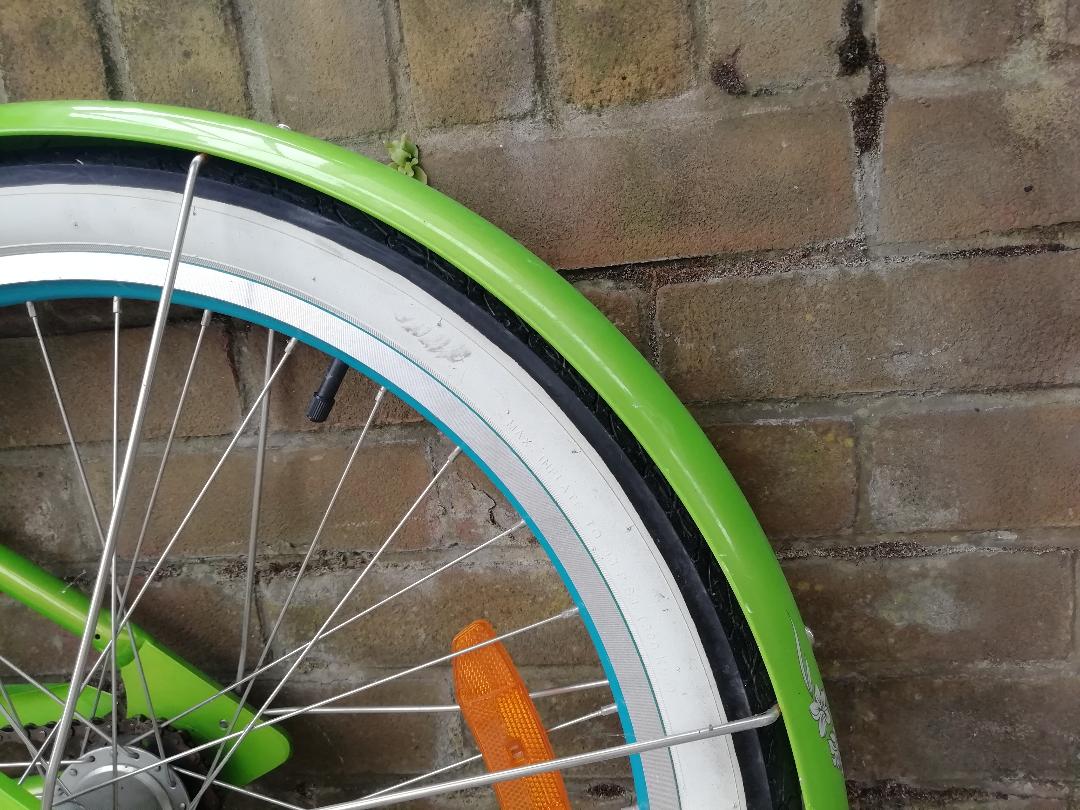 It's In the Bag

Some might say bag makers Wyatt & Jack are full of hot air. These Island-based entrepreneurs create totes, rucksacks and more from old bouncy castles, used inflatables and salvaged deck chair fabric – each a one-of-a-kind. Wyatt & Jack reuse with real zeal, as even left-over scraps from bouncy castles and inflatables that aren't bag bound end up as cool, reusable confetti and on-trend jewellery. Pop into the Wyatt & Jack shop in Ryde to marvel at the fun and fashionable bags, chat with the friendly owners and see great stuff in the making. Sustainable souvenir anyone?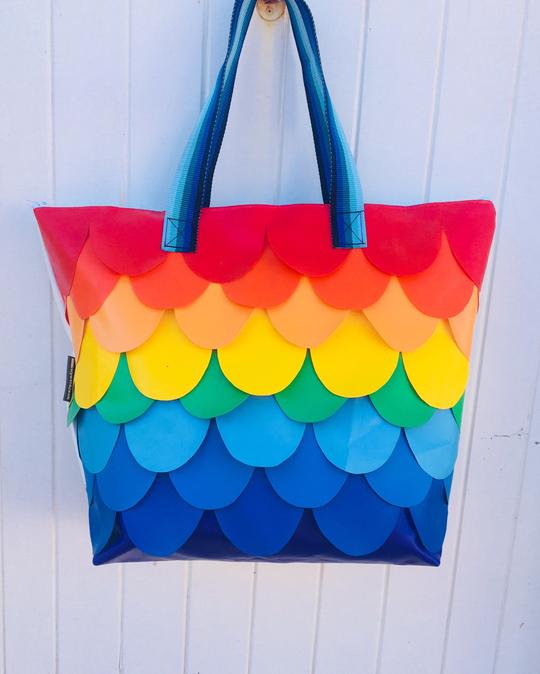 Wheels When You Want Them
Co-Wheels is the only independently-owned national car club, providing low-emission, hybrid and electric vehicles on a pay-as-you-go basis for communities across the UK. Ryde and Cowes are the home to Co-Wheels on the Island – pay for a car on-line then simply collect it from one of these sites and go. Rather than bring your own car, use a Co-Wheels car, alongside the Island's extensive Vectis bus service as well as foot power to rent, ride and ramble your way across the Island.
Wishing Shell Fish Well
The Solent Oyster Restoration Project is reviving the native oyster population in the water between the Island and mainland UK. To that end, 20,000 oysters were recently released in an attempt to reseed the seabed. Between 1972 and 2006, the Solent supported the largest native oyster fishery in Europe. Sadly however, since its peak, the oyster population declined significantly and in 2013 the fishery collapsed. The heroic work of this restoration project has seen spats (baby oysters) returning and thriving. The sea creature's rebirth in the area signals a possible return of a healthy fishing industry and importantly, oysters are filter feeders that clean waterways, removing impurities like nitrogen.
Wightlink is Going Green
Last summer Wightlink ferry company introduced a new environmentally friendly ship to her fleet – Victoria of Wight. The $45 million investment in the Portsmouth to Fishbourne route included a new 2-tier-boarding system and an improved customer building. Victoria is a hybrid energy ship; running partly on electricity ensures a cleaner crossing between the Island and mainland. She is the biggest ferry in the fleet, capable of carrying up to 178 cars, with room for over 1,000 people. And it's not just Victoria's engine that's eco-conscious; the lift on the ferry is capable of generating electricity through kinetic energy, warmth from the engine heats water on board and motion sensors are used to control the LED lights in lesser-used areas of the ship. If you've booked a Classic Cottage you'll enjoy discounted ferry rates on both Wightlink and Red Funnel routes.