Why not make the most of the showers and try out a few ways to get wet? Water is all around us in Cornwall and a good splash can be the best thing for the bad weather blues. Nobody enjoys showers on their holiday but there's definitely a silver lining when it comes to a holiday in Cornwall, once you're wet it's very easy to stay wet.
Woken up to a grey morning and not sure what to do? Check the tides and visit a sea pool. I love the man-made pool at Bude beach, mainly for the view as it distracts me from doing any actual swimming. Even in the rain, this view is stunning. On chillier days when you're not so sure about stripping off, walk along the dunes or down to the water's edge to paddle in the surf. For something to do as a two, you might find a walk in the drizzle hand in hand to be incredibly romantic. Take your shoes off to dip your toes in as you meander along the golden sands. I would rather be sat in the cafe with a hot chocolate and lots of cream but each to their own.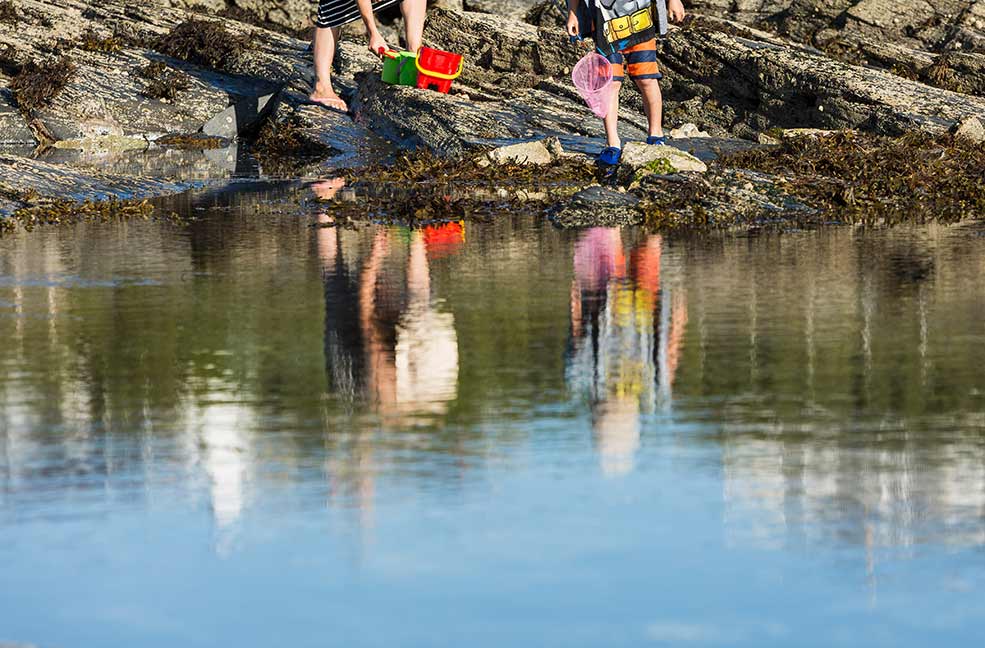 Rockpooling is great for days when you need to tackle a light drizzle but have a few kids in tow to keep entertained. Hitch up your trousers or skirt and wade through the waters for a refreshing kick. Low tide is best for these adventures so check tide times before you head out. If you're lucky, you might spot some sea life drawn out by the lack of humans on the beach. Although I can't promise anything like the reef in Finding Nemo, I'm sure you'll spot a crab or two. For your best bets at finding some wildlife, head for Gyllyngvase beach in Falmouth, Treyarnon Bay on the north coast or have a wander around St Anthony near Helford.
Seeing as the kids are already wet, let them loose to splash in the puddles at Mount Edgecumbe House and Gardens or through the grounds of the National Trust's Lanhydrock estate. They'll enjoy the freedom to get dirty and, although you'll regret the decision when you get home, making them happy will also make you happy. Let them build dens and play games in the trees, as long as they've got a pair of wellies on they'll be as right as rain.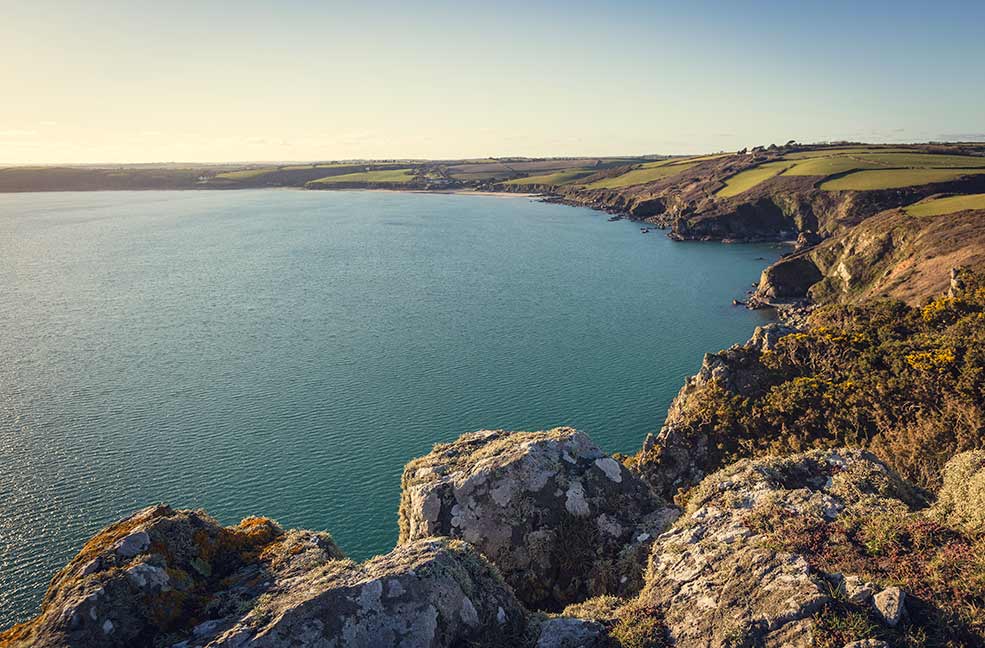 After a day in the rain, nothing beats returning to a warm home from home to build a roaring fire. Gather your family together to reminisce on your rainy day holiday tales. Realising that Cornwall in the rain isn't so bad, especially when dad didn't read the waves right on the beach and ended up with soggy socks.