An Aga is a wonderfully warming addition to a cottage, especially during the winter when they really do create that cosy atmosphere that is just so hard to leave. Here are our top ten cottages with an Aga for your next holiday with Classic.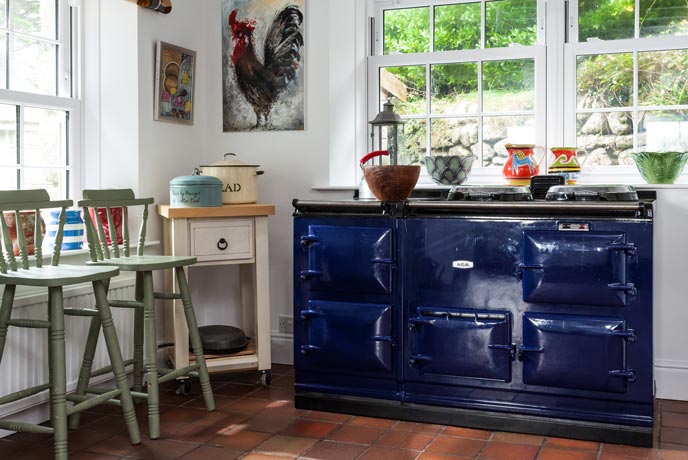 Rinsey | Cornwall | Sleeps 8
The 'wow' when you walk in, will be audible! This quintessential and very spacious cottage by the sea at Rinsey is absolutely stunning. From the comfortable sitting and dining areas with roaring wood-burner, and exceptional cooking facilities. The electric Aga is a wonderful addition to the house, though there is the regular oven on standby if you need it.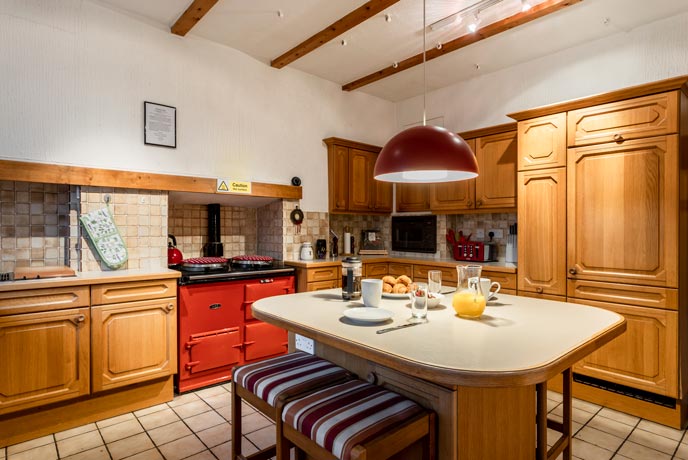 St Davids | Pembrokeshire | Sleeps 10
Soak up the relaxed vibe and mystical presence in picturesque St Davids in Pembrokeshire National Park. Majestic Menai House is a beautiful Grade II Listed Georgian townhouse, kitted out with a wonderfully red Aga in the kitchen. Just fill up the kettle, lift the hob cover and put the kettle on, what could be more perfect?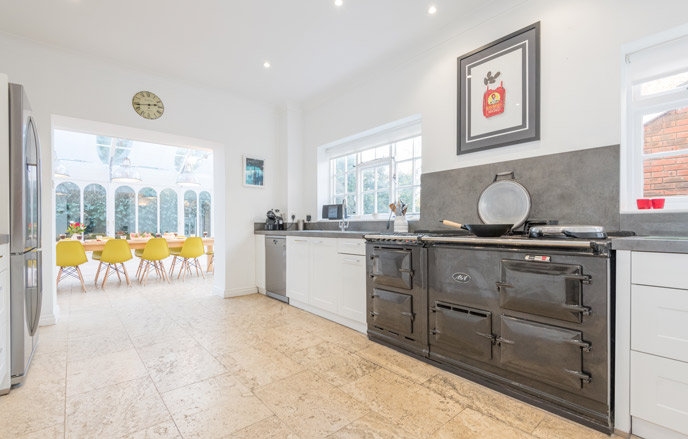 Bembridge | Isle of Wight | Sleeps 10
This is an absolutely stunning detached house situated along Ducie Avenue, a private unmade road leading to the beach, in the charming seaside village of Bembridge. The gas oven and hob Aga is the perfect size for cooking up a real treat for the whole party on your holiday to the Isle of Wight.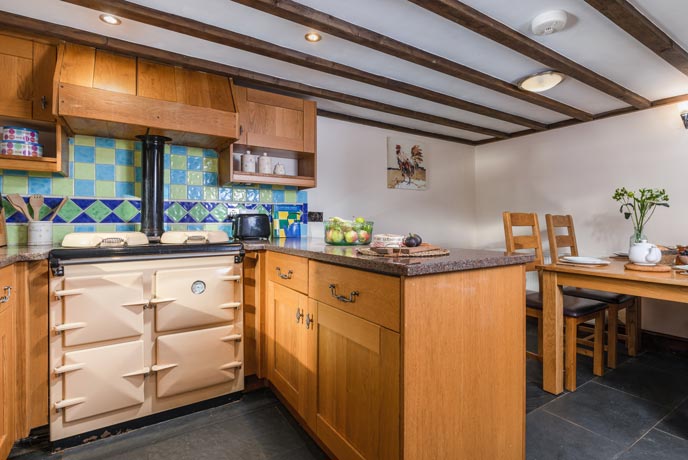 Launceston | Cornwall | Sleeps 4
Nestled in a gorgeous countryside setting on the Cornwall and Devon border surrounded by beautiful rolling countryside, Swallow Barn is situated at Netherbridge Lake and is a delightful place for a holiday with family or friends. The Heritage Range cooker really adds to the original charm of the cottage complimenting the exposed stonework and rustic beams.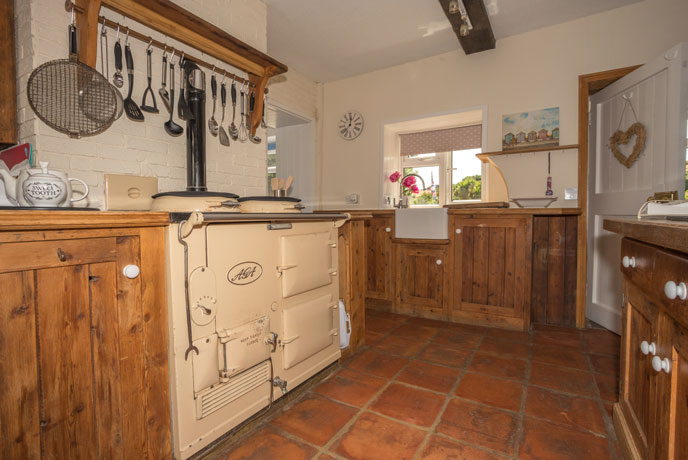 Newport | Isle of Wight | Sleeps 6
This property is a truly idyllic cottage situated in the grounds of a farm, with stunning countryside views and a lovely garden, what you would describe as holiday heaven! As a traditional cottage on the Island it has a delightful Aga, adding to the cosiness that a cottage like this naturally has.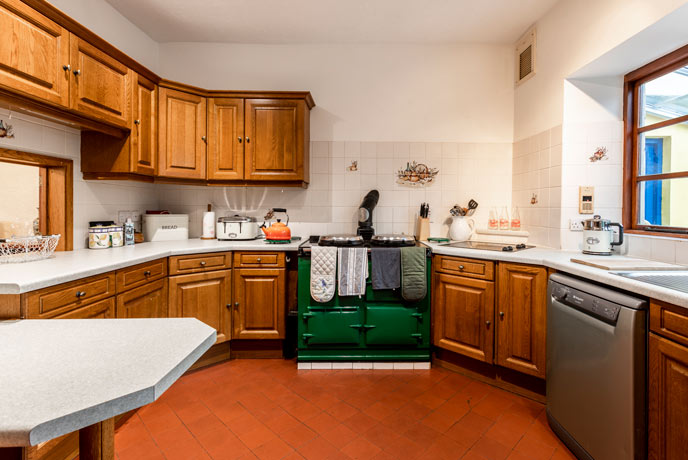 Little Haven | Pembrokeshire | Sleeps 10
Seaside House has breath-taking, spectacular sea views from almost every room, and a luxurious eight person hot tub with amazing sea views. To add to this seaside home-from-home is the Aga. The Aga is the perfect partner in creating a delicious meal to accompany those breath-taking views.
Coverack | Cornwall | Sleeps 7
A divine luxury, thatched cottage set in an Area of Outstanding Natural Beauty on Coverack Headland, this is a charmingly chic and elegantly furnished, classic Cornish cottage. The decorative Aga really adds to the warm and cosy environment during your stay to this traditional Cornish cottage.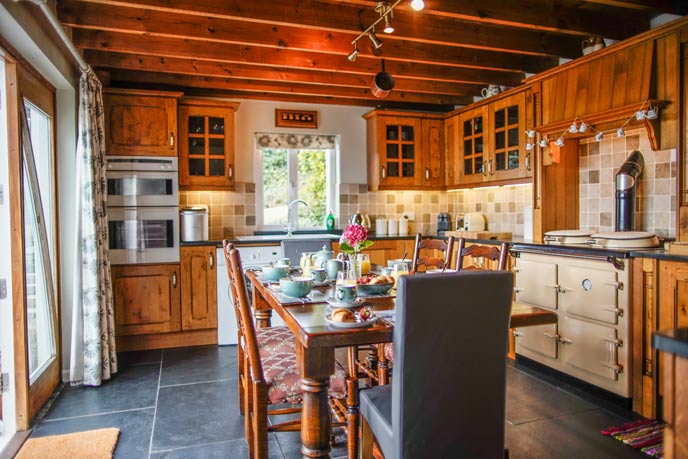 Portwrinkle | Cornwall | Sleeps 6
Lower St Winnolls is a true Cornish gem dating back 250 years whilst benefiting from all the modern conveniences of 20th Century living. As you drive down to the cottage you will be greeted by uninterrupted views that will draw a smile before you even step out of the car. The kitchen has a warming Aga, perfect for those cooler evenings with the smell of a stew coming from the hob or oven.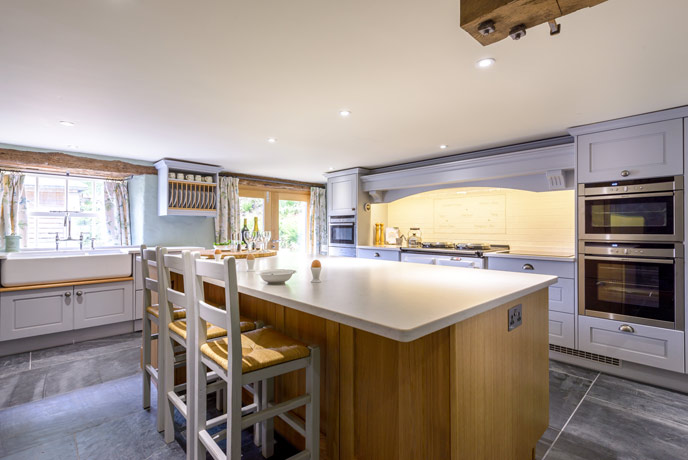 Bodmin | Cornwall | Sleeps 6
If you are looking for that little bit of luxury for family and friends to gather in the most idyllic of settings, then look no further than Lavethan Mill House - it really is a very special place to stay. This Grade II mill house has an electric Aga, complimenting the history of the house, and for when there isn't enough space in the Aga oven, there is the back up regular electric oven.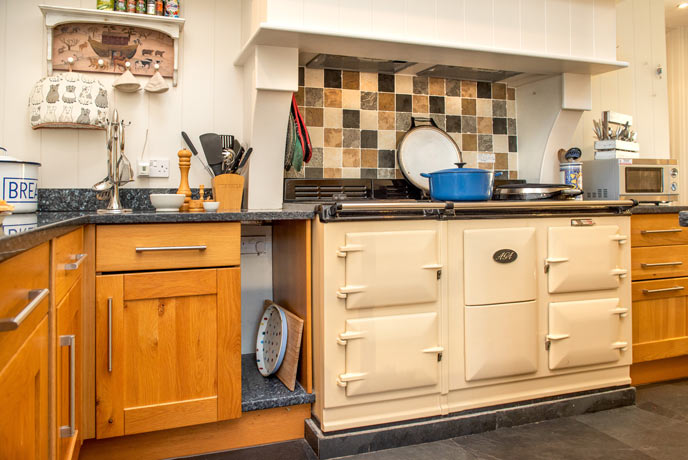 Port Isaac | Cornwall | Sleeps 8
The sea beckons you as you wind your way along the country lanes to arrive at the idyllic hamlet of Treligga, tucked away on the breath-taking north Cornish coast, where this wonderful stone cottage is waiting to welcome you. This coastal retreat has an electric Aga, the perfect place for keeping the plates warm while you await the arrival of your fish and chips.
Check out more of our classic self-catering cottages here.