Following our collaboration with River Cottage to win a dining experience, James has been to their summer food festival to find out what all the fuss is about.
The Foodie Glasto
I read an interesting statistic recently that revealed there are now more cookery and food festivals in the UK than there are music festivals. Proof, if proof were needed, that cooking really is the new rock and roll. And just as the spiritual home of the music festival lies in the West Country with its founding guru, Michael Eavis, so the cookery festival finds its home nestled in the south west, initiated by a visionary with equally memorable hair.
Hugh Fearnley-Whittingstall started his journey of self sufficiency back in the mind 90s with his Channel 4 series 'Escape to River Cottage', where he ditched the button-down formality of west London fine dining, got out of the rat race, and established a modern day 'Good Life' in rural Dorset. His exploits of small holding, cookery and country life were enjoyed by thousands of people, myself included, and now River Cottage HQ has a huge throughput of devoted followers and acolytes wanting to learn a few of Hugh's secrets. This pilgrimage culminates each year with their Summer Food Festival.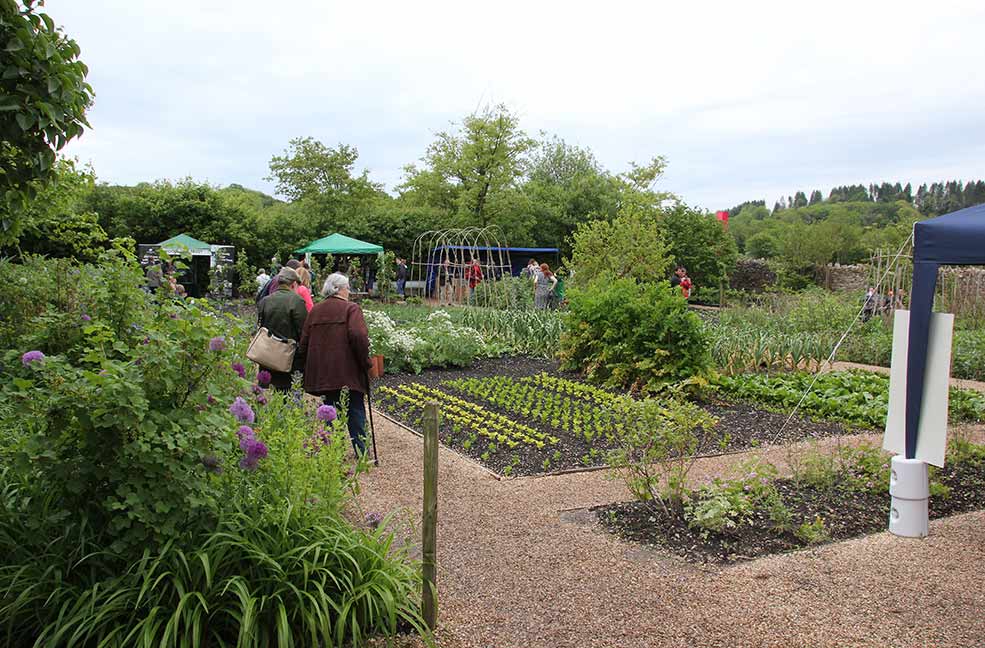 I visited on Bank Holiday Monday, the third of three days this event had been running, but there were many people who had rented a holiday cottage near River Cottage and had booked themselves in for the whole shebang, going to master classes, sampling delicious local produce or just lazing around in the sporadic May sunshine and soaking up the atmosphere. It's not what you would call a ʻhuge' festival, but it's all the more special because of that. If anything it feels like a huge family garden party, if only I had that garden! We parked in a sloping grass field perched high above the wandering River Axe, and jumped aboard a tractor for a trailer ride down to River Cottage HQ situated in the beautiful Park Farm with its unspoiled fields and meadows. I used to work on an adjacent heathland nature reserve and often looked down on the mosaic of little old fields and wondered what they were like. This was my first visit and I was heartened to see that the regime had barely changed in hundreds of years; the fields were awash with fabulous wild flowers and were obviously under an enlightened stewardship with nodding heads of pignut hanging like a cloud above the grass, while rosettes of black knapweed struck up through to explode into blue hues in a few weeks' time.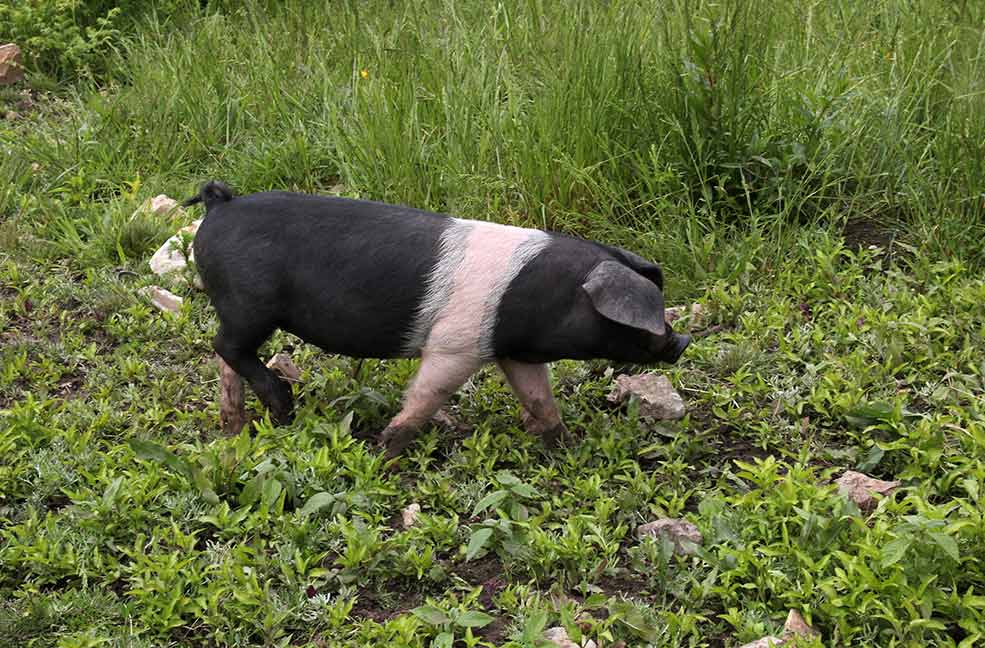 There were two fabulous bars serving local Branscombe Vale's Branoc ale, as well as a delicious EPA brewed for River Cottage by Skinner's Brewery in Cornwall and an organic cider and wines. The hotdogs were, as you'd expect, handmade, organic and packed full of prime meat and fresh herbs. There was face painting, piglet racing, hula hoops for children, zorbing, pony rides, metalworking, feltmaking… the list of fun activities to do was awesome. Tickets were very limited and the small crowd size added to the intimacy of the sold-out occasion. We paused to watch a demonstration on the cookery stage about smoking and curing, which was a tribute to this simple art and filled the tent with mouthwatering rich porky smells, and enjoyed a beer or two on the lawns. After a few samples of Cornish Pastis, a knee-bending Cornish tipple far more subtle than its continental mass-produced namesakes, it was time to get back to the tractor, climb back up the hill and wend our merry way home. As family days out go, it was hard to better – who would have thought cricket pate would taste so much of mushrooms? And maybe next year we'll have to get tickets for all three days and experience what was rumoured to be an awesome Saturday night party; these foodies know how to throw a knees up!