Earlier this year, for the first time in my life, I ventured into a yoga studio to explore a whole different world of fitness; a world of soft mats, tranquil music, sunsets and the sound of distant waves. I'd always completely misunderstood yoga for some silly stretch work out that was vaguely linked to meditation. Much too 'fluffy' for me, but in recent months I'd been quite stressed and decided to give it a go. I had no idea just how wrong I could be.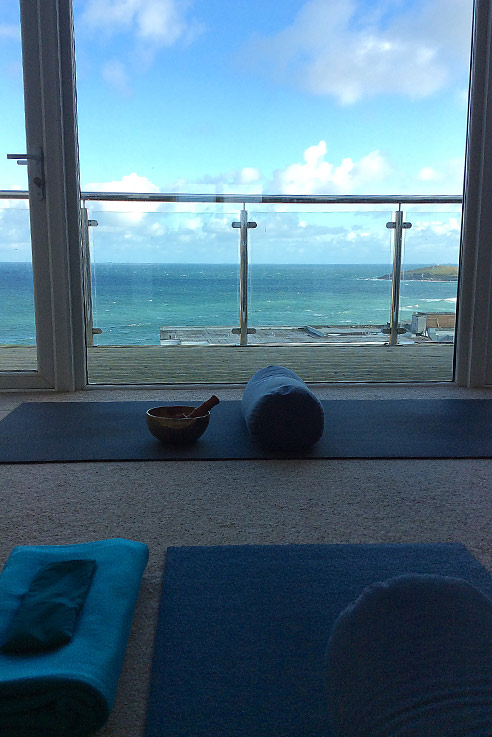 My friend and I attended a soothing, candlelit Yin class with the ultimate aim of de-stressing. Ocean Flow Yoga in Newquay host a variety of outdoor classes during the warmer summer months as well as yogi retreats, which are perfect if you are on holiday in Cornwall. But, as a beginner, exposing myself to a class full of yoga connoisseurs and a handful of public spectators felt a little too daunting for a first attempt. We opted for the safer-sounding 'mellow' class, which promised to concentrate on 'gentle stretching, hip opening and breathing to balance the body with easy-going, relaxing postures.' Yes, much more manageable.
We arrived at the studio five minutes late and quickly climbed the stairs to the top floor, where the balcony overlooks Fistral Beach. Momentarily stunned by the spectacular views, we hesitated before awkwardly manoeuvring the room and squeezing onto our mats between two yogi-veterans. At this point, I'm just thankful that the only available spaces are at the back of the room. I've always felt a bit inadequate in comparison to those super-flexible people you see in pretzel-like yoga positions, but it's a small studio with a maximum of eight people. No one can really see me here at the back of the class and I breathe a quiet sigh of relief.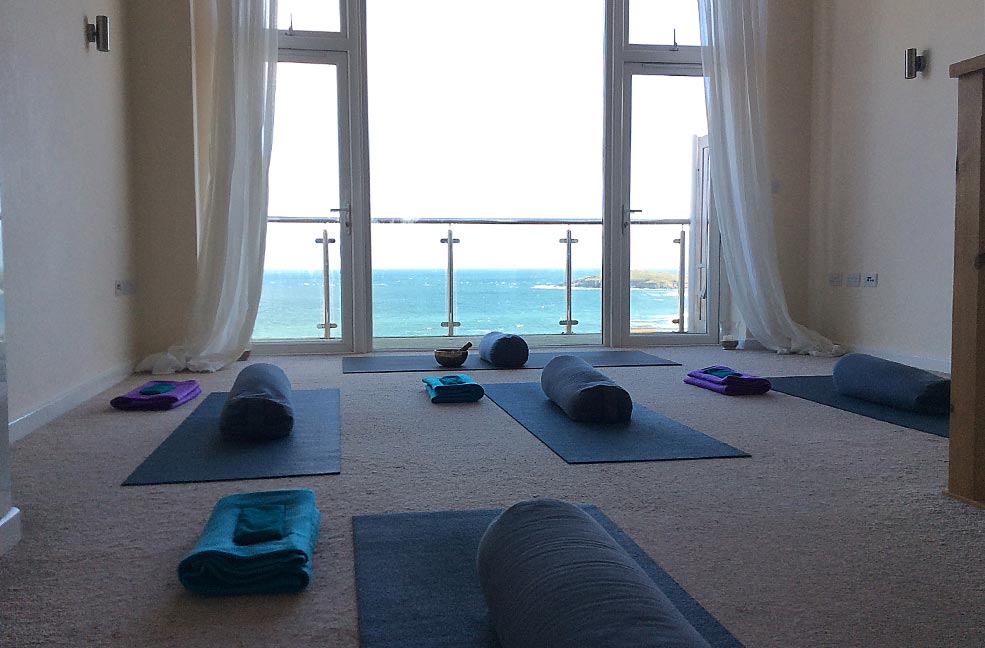 The yogi pro, Jen Harvey, warmly greets us and asks discreetly if there are any body issues or injuries she should know about. I let her know I'm undergoing pelvic radiotherapy treatment for cancer. She gives my hand a reassuring squeeze and tells me that yoga is all about your own personal journey, urging me simply to listen to my own body and do as much, or as little, as feels comfortable.

We began with a series of gentle, slow stretches, holding poses that made my arms and legs tremble. Within 10 minutes I was sweating. I didn't expect this. I glance around the room at the muscular bodies contorted in all sorts of positions and begin to understand the sheer strength and control required. Yoga is inarguably harder than it looks.
I soon realised it wasn't about comparing myself to the rest of the class, but more about challenging my own body and it's limits. Jen's words ring true in my ears "it's all about your own personal journey". Once I accepted this, I felt much more at ease and the whole experience became far more enjoyable.
Starting from child's pose, with my knees bent up to my chest and my face planted firmly in the ground with arms above my head, we moved through a progression of increasingly challenging poses before finishing up with a guided meditation to help lower stress. We're told that 20 minutes of Yoga Nidra is the equivalent of 3 hours sleep – such is the power of this lucid, sleep-like, meditative state.
Lay flat on my back under a soft fleece blanket with a lavender-scented bean bag placed gently over my eyes, Jen guided us through this deep meditation. I experienced a state of extreme relaxation, feeling as though I was on the cusp of consciousness; not quite asleep, nor fully awake. For the first time in a long time I was able to fully shut out all those niggling worries and racing thoughts swirling around my mind. It was total bliss.
The class ended with a cup of herbal tea 'night cap' and a chat. The immediate benefits were obvious. I felt as though a weight had been lifted, my body felt instantly more relaxed, relieved, happy. I had finally found peace, at long last.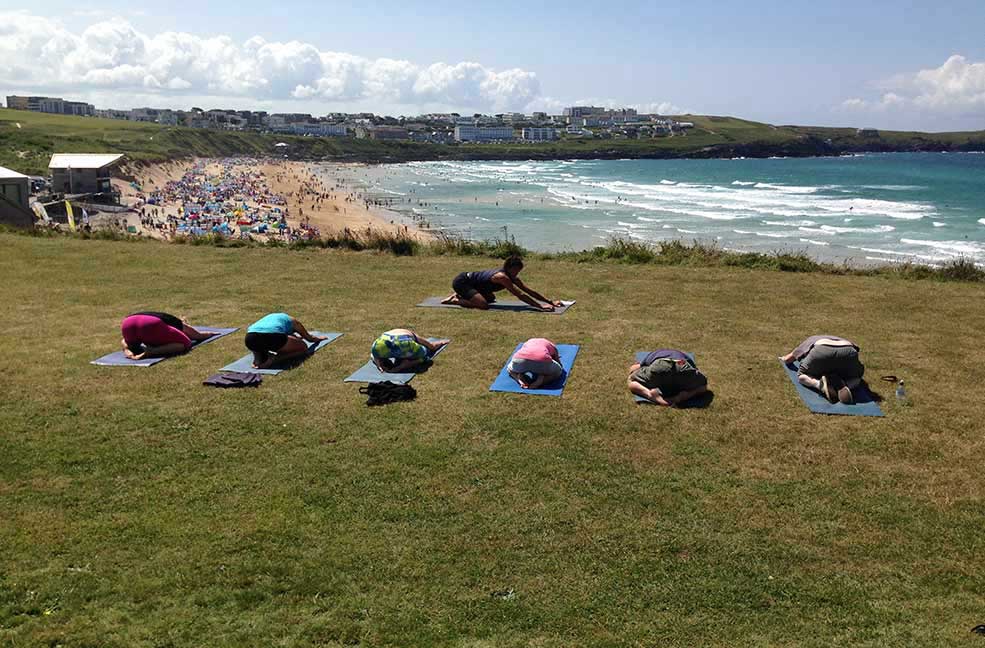 If you would like to try some yoga in Cornwall and need somewhere to stay, why not have a look at our cottages in Cornwall.