The middle Monday of January marks what is known as 'Blue Monday'. The most depressing day of the year. Beat the blues with our suggestions of things to do to keep your spirits high.
January tends to go one of two ways: it's either your new start, giving you energy to push on with new projects and plans or it's your undoing and you spend the month counting down the days, feeling unmotivated and bored.
Whichever way your month goes, you might find that you feel a little bit down on the middle Monday of the month. Apparently, the Christmas comedown and New Year panic culminate on this day also known as 'Blue Monday'. You might have broken your resolutions or feel like you haven't made much progress yet this year. You may just be feeling down, in desperate need of something to cheer you up.
Have no fear. We've gathered together the ways that we like doing to keep ourselves happy. Living in the South and West makes us so lucky to have beautiful coastlines and rural havens on our doorstep to explore. We also have some of the sunniest spots in the UK: Cornwall's microclimate keeps the county mild in the winter and Ventnor's southern location on the Isle of Wight offers up a similar seaside climate.
If you're looking for ways to lift your spirits this Blue Monday, why not try one of these?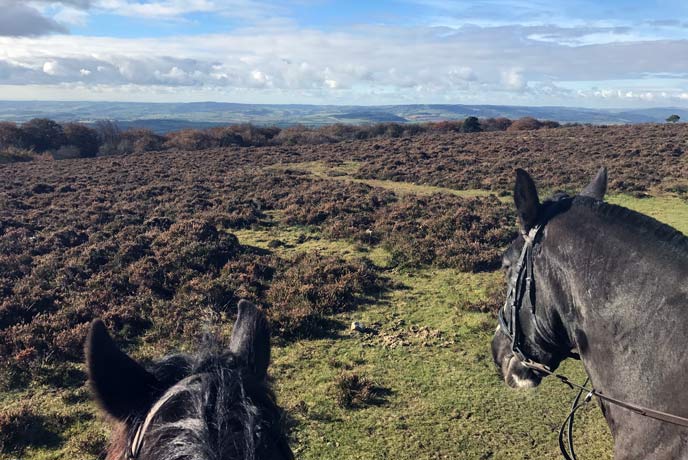 1. Go for a pony trek in the Quantock Hills
2. Visit the Garlic Farm on the Isle of Wight for a bizarre yet wonderfully informative day
3. Climb to the top of Brown Willy in Cornwall and giggle about the name all the way
4. Relax with a stunning sea view for an afternoon
5. Try some baking recipes with the kids
6. Go out for breakfast at Bluebell's farm on the Isle of Wight (the full English is the best)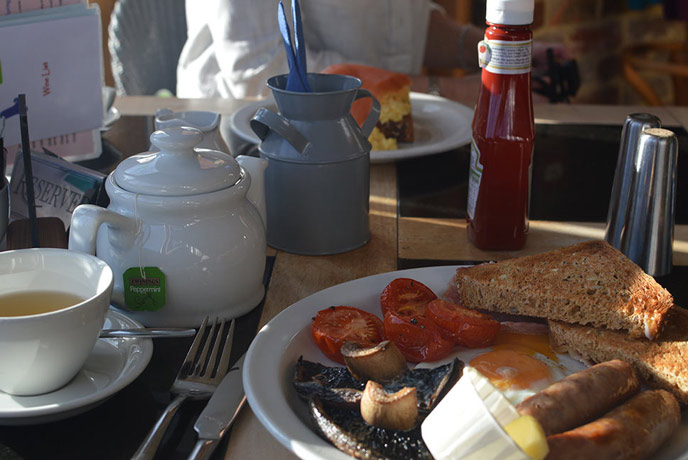 7. And head to Little Gloster in Gurnard for breakfast the day after
8. Cosy up next to a fire with your favourite book
9. Get outside for some adrenaline-pumping activities, like mountain biking on Dartmoor or a gentle cycle along the Tarka Trail
10. Up your vitamin D with a visit to some of the sunniest places in the UK
11. Head to Gylly beach cafe in Falmouth for amazing hot chocolates and stunning beach views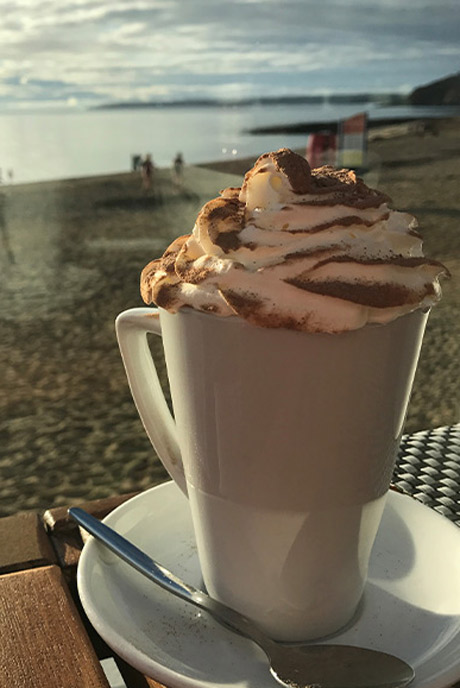 12. Spend a day wandering around the Museum of Somerset discovering things you never knew about the county
13. Learn how to sail and feel the wind in your hair - we recommend taking a trip to Salcombe beach
14. Invite some friends round for a dinner party – if you're not keen on cooking ask everyone to bring a dish each and enjoy it tapas-style
15. Chow down on a toasted teacake and a cup of tea at the Bandstand cafe on Sandown beach, the perfect place to watch the waves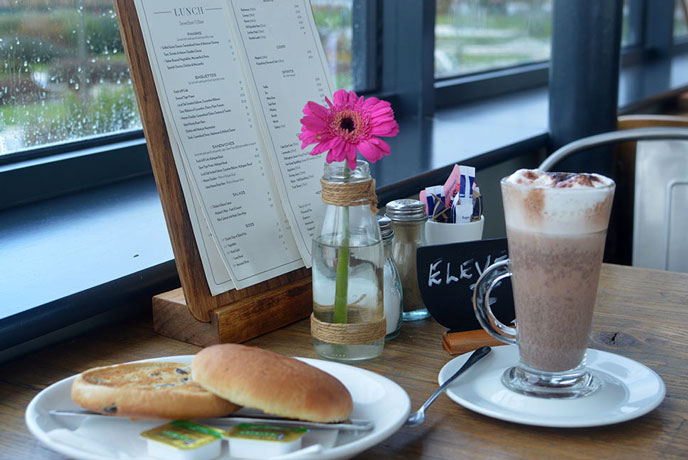 16. Head to a National Trust property to wander the hallways that once belonged to a Duke or frolic in the gardens like a Tudor monarch
17. Go seal spotting off Lizard point
18. Visit the Teddy Bear Museum in Dorset for some nostalgic fun
19. Take 20 minutes out, find a comfy bed and sleep
20. Plan and book your summer holiday in one of our lovely cottages to give yourself something to look forward to.