With temperature dropping and the nights drawing in, it's easy to lust after summer. But our sights are set firmly on the good stuff: a return to decent telly, wintery comfort food (hello Shepherd's Pie, we've missed you) and most exciting of all - Christmas!
Here we take a look at why Cornwall is the perfect spot to deck the hall with boughs of holly. Just don't forget to let Father Christmas know, your new temporary address.
What better way to make the most of this time of year than spending time with loved ones in a Cornwall cottage this Christmas.
1. A Christmas walk along the beach
Main mage: Watergate Bay at sunset
Cornwall is a county all about the coast, which means beaches aplenty! And we can think of no better way to bring in the 25th than a stroll along the sand, watching the sun rise over the ocean. The nippy temperature will wake you right up and you'll return fresh faced and full of excitement for the day ahead. Alternatively, you could save your beach walk for beating the post-roast snooze! The biting breeze will be sure to give you a second wind of festive energy.
2. Feast on delicious local produce
There is a lot of good nosh down this neck of the woods. With three sides of the county surrounded by sea, it's no surprise there is a local of focus on fish. Newlyn is the largest fishing port in the UK (by value of fish caught) so whether you're after pilchards for your Christmas eve supper of Stargazey pie or home smoked salmon for a luxurious festive brunch, the chances are you'll find it down here.
If you're not a fan of fish - fear not - there is more to the Cornish food scene than seafood. We have over 60 locally produced cheeses and our clotted cream is protected by EU law!
3. Wander around a tropical rainforest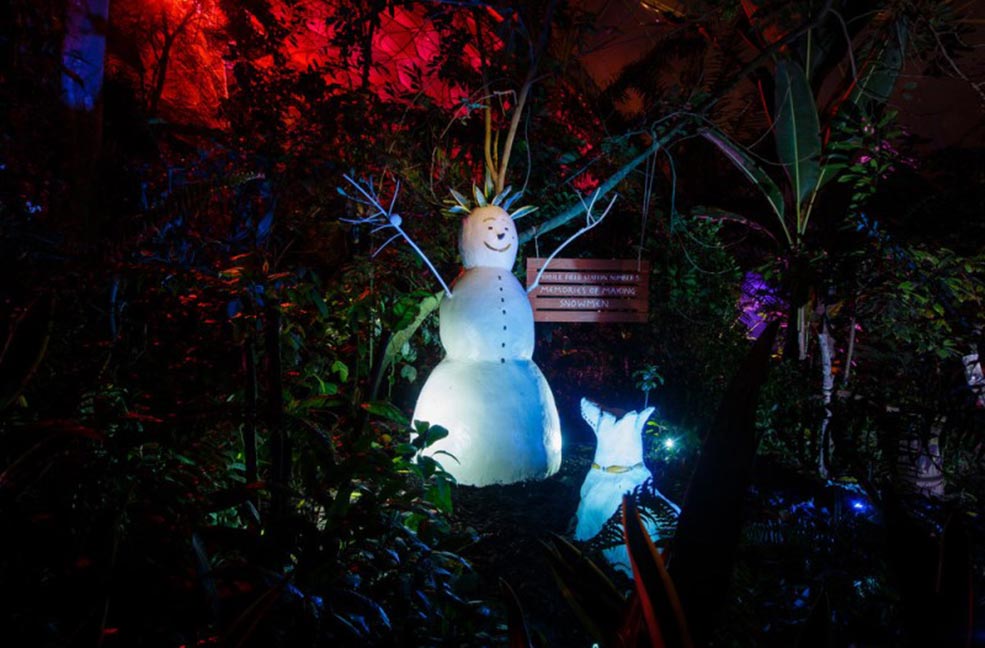 Feeling chilly? Warm up in the largest indoor rainforest in the world. Explore the giant biomes and let the tropical temperature warm your cockles, gaze in wonder at the jungle flora and take a treetop canopy walk if you dare. Things get considerably cooler come wintertime and you can ice-skate, meet Father Christmas or simply take a twilight stroll through the enchanted rainforest at TheEden Project.
4. Take a dip in the big blue
Brace yourself – this one is for the brave (or mad, we haven't quite decided). A slightly more peppy start to the day than the aforementioned stroll, taking a dip in the chilly big blue is something of a Cornish tradition. Up for it? Swims are usually organised at Bude, Sennen and Gwithian on Christmas Day. And yes, in case you wondering, a brandy spiked hot chocolate is definitely acceptable afterwards!
5. Marvel (and laugh) at the local wildlife
A sheep waiting for a cream tea from Hurlers Halt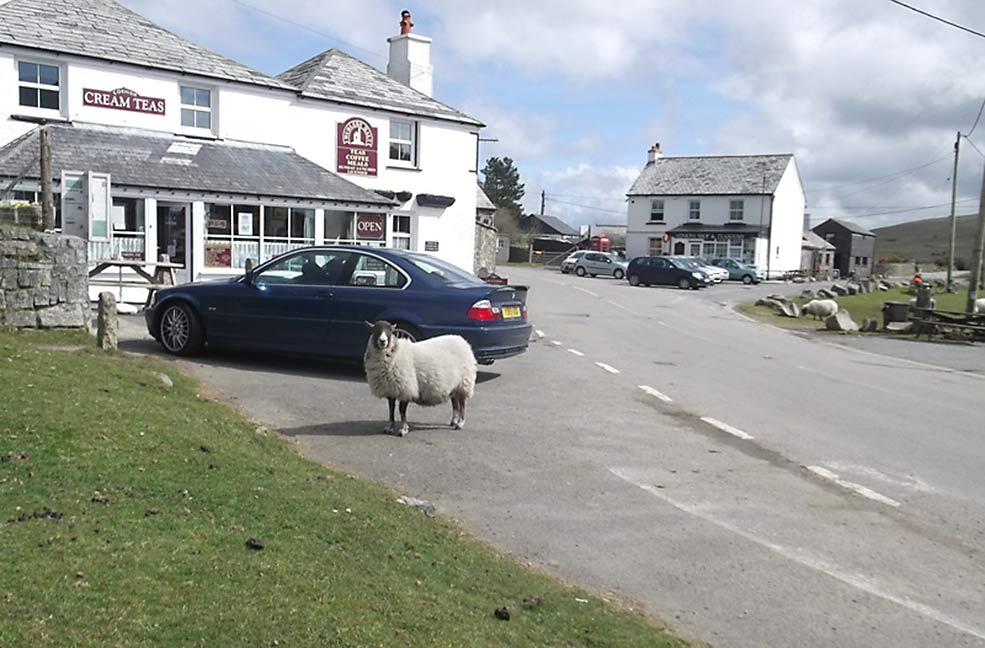 With a huge diversity of habitats – from cliffs to the coast, wild moors to winding rivers – Cornwall is home to a wide variety of wildlife. But if you're into marine wildlife, you're in for a real treat. Cornwall is one of the best places in the UK to do a spot of sea watching, potential sightings include basking sharks, seabirds, seals and even dolphins. Even if you're not the wildlife type, sitting in traffic for a cow crossing or watching a sheep roam about town like it owns the place certainly makes for a memorable experience!
6. Watch the Christmas lights dance on the water
Going to see the Christmas lights is a big tradition for many families all over the country. But if you're having a Cornish Christmas, you need to take a trip to Mousehole. A small fishing village, Mousehole is renowned for its big Christmas lights display with over 7,000 sparkling bulbs! Head to the harbour to see the Mousehole Christmas lights inspired by the surroundings: sea serpents, whales and fishing boats have featured in previous years.
7. See Santa bye steam
What's better than a ride on a steam train? A ride on a steam train with Santa! The 6.5 mile route will take you through gorgeous surrounding countryside and if you book a 'Santa by Steam' ticket you'll also have the delight of seasonal elves, Santa's grotto and presents! Adults – you'll be pleased to know there are also a seasonal drink and a mince pie on offer. Though I'm sure you could get a snap with Father Christmas too, if you've been good!
8. Take it easy
Life generally goes at a slower pace down here, with things getting done 'dreckly' (translation: an unspecified time in the future). We'd argue this is no bad thing year-round, but particularly so at Christmas when the whole point is to slow down and enjoy time together with friends and family.
9. Pasties on boxing day
Like clotted cream, pasties have protected EU status and also account for 6% of the Cornish food economy. Suffice to say, they're kind of a big deal. If you've ever eaten one, you'll know why; beef, potato, peppery seasoning and pastry are a winning combination. Stock up on pasties and feast on Boxing Day. You could also take some home, they freeze well.
10. Explore the rich history
13th Century Restormel Castle in Lostwithiel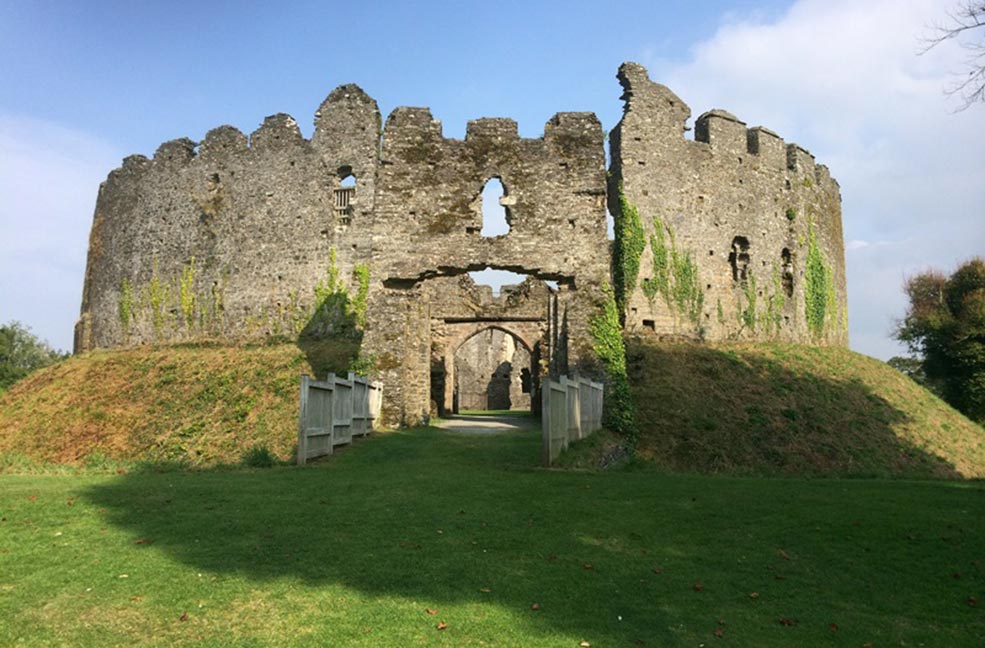 If you eventually tire of eating and gazing out to sea, why not explore some of the counties heritage? Cornwall has a rich history, and more survives here from the Neolithic and Bronze ages than in any other part of mainland Britain. From Neolithic burial chambers to 13th Century castles, you're sure to find a slice of history to tickle your fancy.