Here at Classic, we love delving into the story behind our fascinating properties, whether it's how they were built, their history and heritage, or the many interesting stories to discover.
Built in 1863 under the direction of Lord Palmerston, Golden Hill Fort was one of three forts alongside Fort Albert and Fort Victoria, with the intention of being a defence barracks to house 136 men. On the ground floor there was a canteen, bar, guardroom, kitchen, laundry, a cook house, officers, and officer's servants' rooms, whilst the upper floor housed a reading room, officers' mess, barrack rooms and sergeant rooms. A hospital was built within the fort, able to accommodate 14 men, and later 21 men. Built in a distinctive hexagonal shape, the purpose of the forts was to be a defence against possible French attacks on the mainland and to guard the sea passages to the Solent and naval Portsmouth.
The roof of the fort was bomb proofed and during the late 1870s, a fire engine house, workshop and skittle alley was built. Later during the Second World War, the fort was used as a headquarters for the Coast Regiment Royal Artillery where training continued, and later it was used for training Canadian soldiers.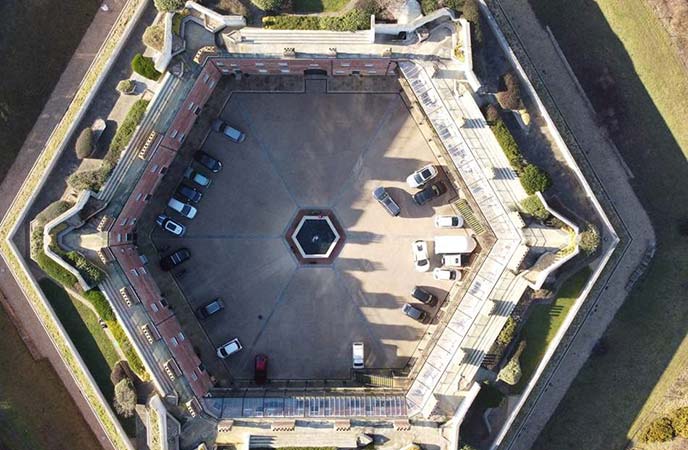 Golden Hill Fort is now of great historical importance and is a Grade I Listed building. Between 2008 and 2011, it was converted into eighteen private dwellings and the flat roof of the Fort has been made into shared roof terrace with breath-taking panoramic views of the Island. This makes it a very special spot to catch the fantastic sunrises and sunsets! The owners of The Tap Room acquired it in December 2020 and have extensively upgraded it, including artwork from local artist James Lord.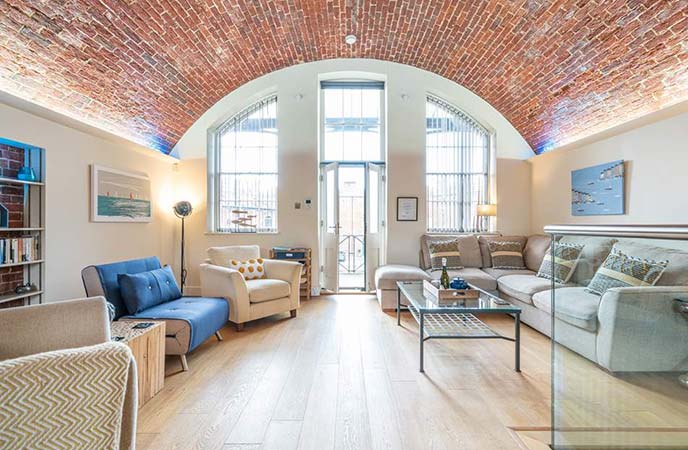 There's plenty to explore just outside of the fort as it is nestled within the beautiful Golden Hill Country Park. Once home to thousands of soldiers after World War 1, the Country Park's paths and trails are now made up of grassland and woodland, with gorgeous views of Freshwater Bay and Afton Down. The Tap Room is based just a short drive from Yarmouth on the west coast of the Island, with a fabulous choice of restaurants and pubs to choose from. There are lots of beaches to choose from too, including the delightful Colwell Bay where you will find the acclaimed The Hut restaurant with its delicious sea food! There's also lots of fantastic walks to do around the island, including Turf Walk which will take you around the Needles.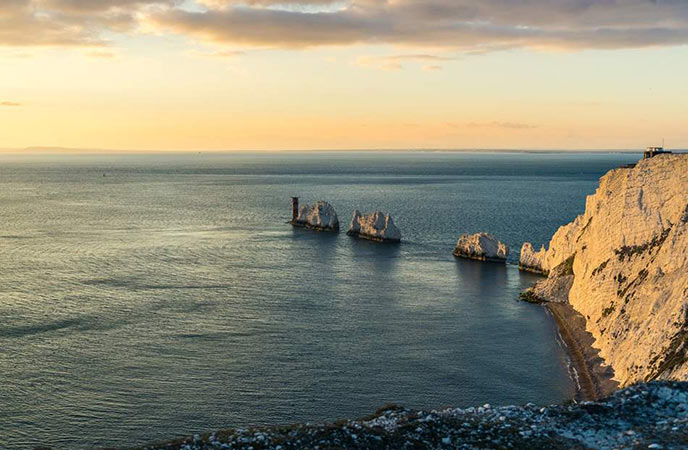 Fancy a unique getaway on a fort on the Isle of Wight? Take a look at The Tap Room here!