The Blue Beach House has been on quite the adventure since the day it was built. We got in touch with the lovely owners of the house to find out a bit more.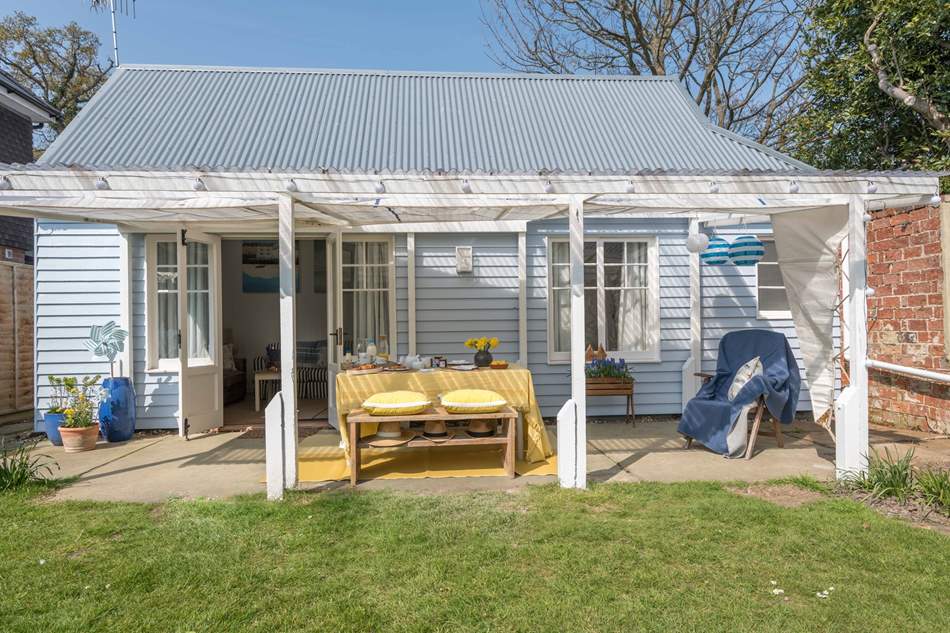 Originally built by the Canadian government during World War I to house the vast number of troops awaiting to be deployed to France and Belgium, The Blue Beach House started its life as one of thousands shipped to England.
What was the purpose of the house?
It was designed to accommodate three officers with a sitting room. When the war was over the huts were sold off and many were sold as sports clubs, cricket pavilions and holiday chalets. Some are still in use today, especially cricket pavilions which have stood the test of time.
What is the story of the Blue Beach House?
The Blue Beach House was transported to the Isle of Wight in 1925 and had an interesting life as a tearoom, garage and holiday accommodation until it fell into disrepair. Mandy and Brad purchased the restored property in 2013 and the current accommodation retains much of its former character with wooden interior cladding and Canadian cedar.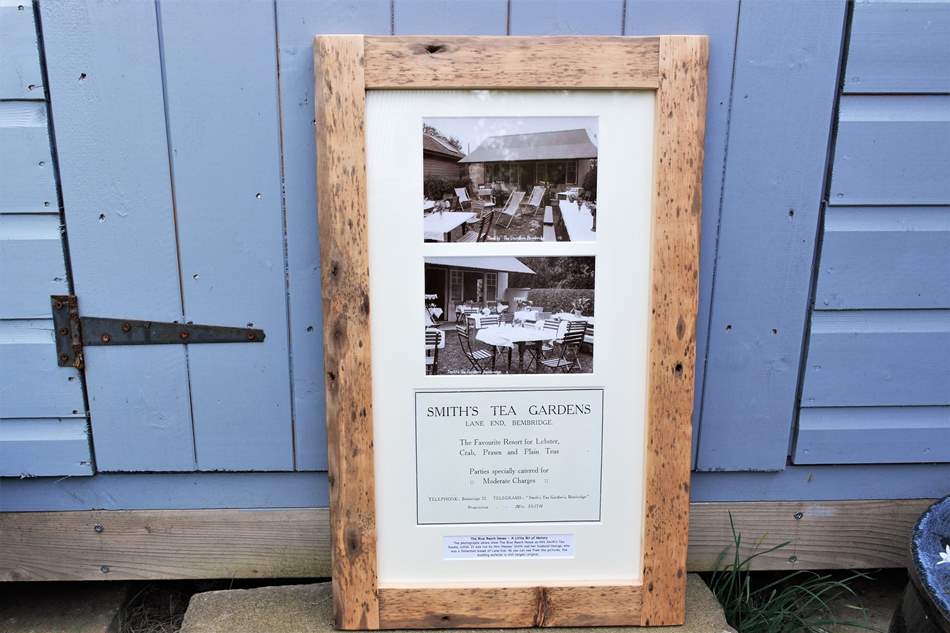 What drew you to the Blue Beach House?
Mandy says "We love the pretty charm of The Blue Beach House and its quirky past and, as a keen historian, Brad particularly enjoys its military history. In one of its former lives, The Blue Beach House was a popular beach side cafe; it's nice to think that it's once more providing holiday makers with seaside fun and happy memories."
Mandy and Brad have taken much care to ensure The Blue beach House is a warm and welcoming place to stay, whilst giving a nod to it's interesting history. With the beach just a stones-throw away and the centre of the village an easy stroll, this house is the perfect place for an island getaway. If you need any more proof this it is a fabulous place to stay, you just need to see the reviews.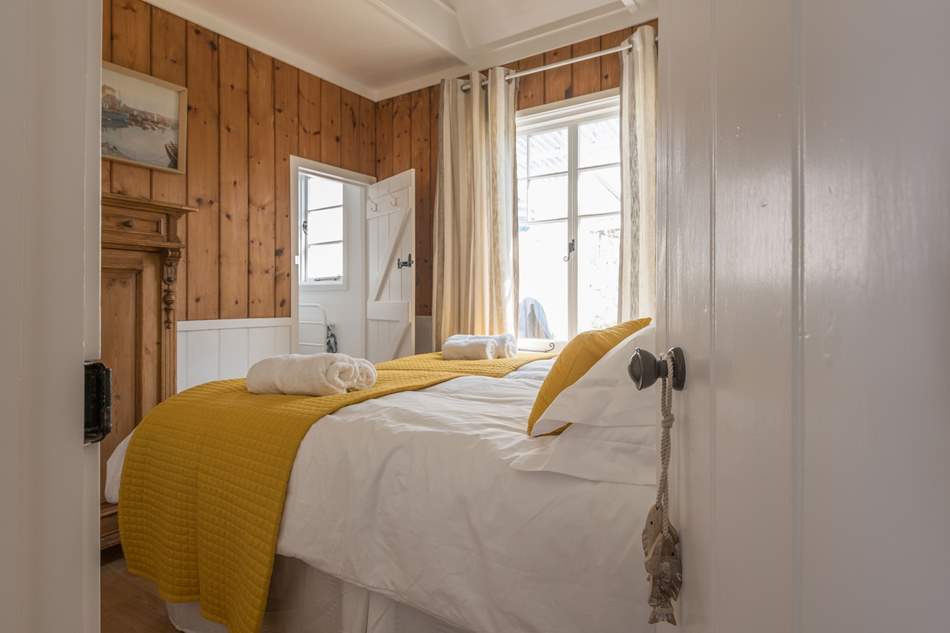 To stay in this amazing house, click here to find out more and to book your next holiday on the Isle of Wight. Don't forget, we offer short breaks throughout the year, and this winter (2019/20) we have a special offer on Red Funnel ferries (give us a call to find out more).