I have previously expressed the significance of enjoying small and local productions around Dorset whilst on your holiday to the South and South West. In order to tempt you further to cast aside the traditional evenings of channel hopping the box or going to the pub, I have complied a preview set list of what is coming up in Dorset theatres in 2018.
Mowlem Theatre, Swanage; It is cutting it a bit fine, but if you are in the market for an early January weekend away, there is still time to catch Robinson Crusoe, running until the middle of January in the beautiful seaside town of Swanage. Out of the hustle and bustle of the summer season, it can be a bit quiet on this stretch of the Jurassic Coast, but with the craziness of Christmas already seeming like a bit of a distant memory, a quiet weekend by the sea might be just what the doctor ordered. The family pantomime offers something for everyone, following Robinson's intrepid adventures through shipwreck, cannibals and evil Redbeard, and the pirate's attempts to steal his treasure map as he hunts for the treasure on Yum Yum Island. Keeping old Robinson company is mum Catherine Zeta Crusoe, and brother Kevin Columbus, alongside love interest Britney Peveril-Point and Roger, a full-sized Aussie parrot, naturally. Definitely worth a last-minute rush to book tickets, either online or by calling the box office for a 7.30pm curtain call.
The Electric Palace, Bridport; Continuing with the swashbuckling and rum swigging festivities of the new year, down in Bridport you can join Long John Silver and his dastardly crew as the Bridport Pantomime Players present Robert Louis Stevenson's Teasure Island. Joined by The Lyric School of Dance and The Rhythm Dance Centre, watch the players as you follow the adventures of Jim Hawkins as he embarks on a treacherous journey across the high seas, having learned from Billy Bones that he has been in possession of a secret treasure map. Accompanied by Squire Trelawney, Captain Smollett and his friends, they find themselves in the very midst of an adventure whilst uncovering a sinister plot by a band of villainous pirates led by the ship's devious cook Long John Silver. Tickets are available for Saturday 24th February at 7.30pm.
The Marine Theatre, Lyme Regis; Established in 1894, this little theatre by the sea combines stunning scenery with the perfect place for a weekend or longer break away. If you fancy something for all the family, with a little bit of cheeky humour and tongue in cheek comedic value, then from Wednesday 21st to Sunday 24th March, The Marine Players will be presenting The Vicar of Dibley. No no no no no I am not joking, the tv classic will be perfectly adapted for the stage, bringing your favourite Christian characters to life, including the chocolate obsessed vicar, the dim Alice Tinker, the loveable Hugo and his grouchy disapproving father. Tickets are on sale now at £12 in advance and £14 on the door. You can book on the website, or call the box office, but it is sure to be a holy delight.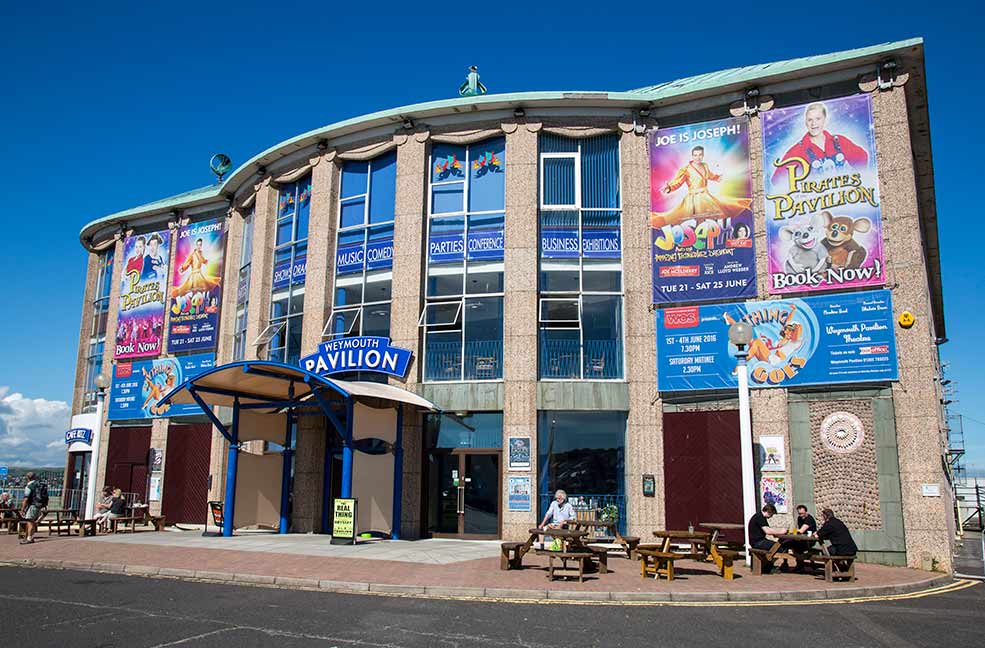 Weymouth Pavilion; Formerly known as The Ritz, the Pavilion overlooks the sea in a dazzling display of lights. If you missed out on a pre-Christmas panto, or a January one, then have no fear, as the pavilion will host their Easter pantomime of Beauty and The Beast on Saturday 24th March. Family tickets are available for £75, as well as individual adult and concessions for a 6pm performance. The cast includes comedy legend Bobby Davro, back by popular demand, and former Strictly Come Dancing contestant Dani Harmer, who also played the part of CBBC's Tracy Beaker. The production combines a star cast, impressive music, energetic dance routines, plenty of jokes, slapstick and of course the ever-popular audience participation. Follow the story of Belle, who longs for romance and adventure, the bad-mannered Prince who is transformed into a Beast, and a good Fairy who makes their dreams comes true.
But wait, there are still several more dramatic gems hidden throughout Dorset, with tickets available just waiting to tempt you to yet another night at the theatre.
Bournemouth BIC; The biggest venue on our list, Bournemouth BIC plays annual host to many celebrities in stand-up comedy, music, theatre and dance. 2018 is no different as stars of stage and screen grace the Dorset shores for many nights of evening entertainment. Whilst it may not be for everyone, something which should be on your bucket list to go to the opera, and luckily for you, the BIC is hosting the world famous Madama Butterfly on 14th April. Ticket prices range from £23.25 to £38 and the performance is presented by Ellen Kent and Opera & Ballet International. This award- winning Opera presents exquisite sets including a spectacular Japanese garden and amazing costumes, including antique wedding kimonos from Japan. Madama Butterfly is one of the world's most popular operas as Puccini tells the heart-breaking story of the beautiful young Japanese girl who falls in love with an American naval lieutenant – with dramatic results. Highlights include the melodic Humming Chorus, the moving aria One Fine Day and the unforgettable Love Duet.
Poole Lighthouse; From 2nd to the 5th May, Poole and Parkstone Productions are bringing the classic Guys and Dolls to life at the spectacular Poole Lighthouse venue. From the bustle of Times Square to the dance clubs of Havana and the sewers of New York City, the worlds of gangsters and missionaries collide in this timeless tale. Slick gambler Sky Masterson takes a bet that he can make the next girl he sees fall in love with him, but sparks fly when that girl turns out to be none other than Sarah Brown, leader of the Save-a-Soul mission. Meanwhile, Miss Adelaide, star of the Hot Box nightclub, wonders if her wheeler-dealer fiancé Nathan Detroit will ever set a date for their wedding. Sizzling choreography and some of the best-known hits from musical theatre including Luck Be A Lady, If I Were a Bell, and Sit Down You're Rockin' the Boat will blow away the cobwebs and have you capping, twisting and shouting throughout the show. You can book tickets online or from the box office. The evening performances start at 7.30pm, with a matinee on Saturday 5th at 2.30pm.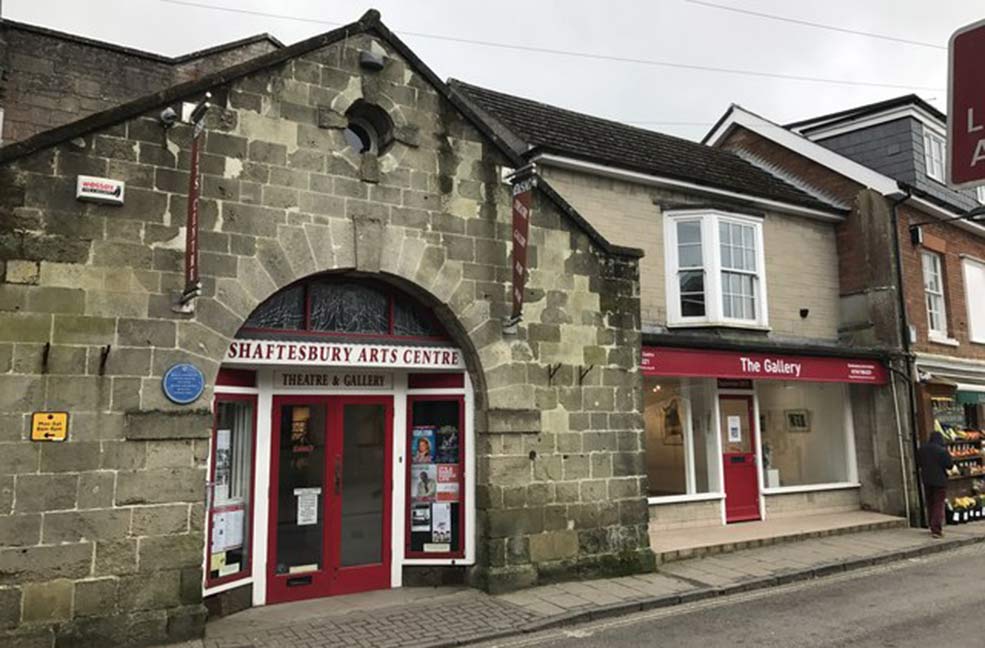 Shaftesbury Arts Centre; This little unassuming theatre tucked away at the top of Shaftesbury's high street showcases some of the best in local talent- bringing together both old and young alike to produce some fantastic theatre. Previous hits of the town have been Macbeth, The Wind in the Willows and Much Ado, to name but a few. This year's piece de resistance is Mack and Mabel, which tells the saga of the silent film era 'when movies were movies'- the story of legendary director Mack Sennett and his greatest star, Mabel Normand. This musical is full of toe tapping tunes, such as 'Tap your Troubles Away', 'Look What Happened to Mabel' and 'I Wanna Make the World Laugh.' More thought provoking musical numbers may even have you reaching for the tissues. Make sure to check the website, and call the box office to book tickets in advance, and performance dates will run through from 10th to 21st July.
If out these selections of previews there is nothing to suit your taste, have no fear as all of the venues mentioned play regular host to music tribute acts, stand-up comedians, world famous bands, local artists, family theatre and just about anything else that you could think of to entertain you whilst on your break away.
Take a look at our holiday cottages in Dorset and start planning your dramatic weekend away.