Choosing your holiday cottage is a tough challenge. We have over 1000 cottages in our collection and each one of them is unique with special details and features.
But some of those go the extra mile in making and impact on our guests. From boats carefully hung from the ceiling, kitsch wallpaper choices and even skylights for starlit evenings to tropical screens, heritage beams and mid-century styling, these are our most fun, unusual and quirky holiday cottages. Whether you want to get away to Cornwall, Somerset or the Isle of Wight, you'll never want to leave these glorious homes-from-home.
Look out for the special details in your next holiday cottage and don't forget to share your favourite bits using #ClassicCottages.
Here are our best cottages with interesting details, quirky interiors and unusual spaces.
1. Meadowgate
The 'Handmade Home' of presenter Kirstie Allsop is set at the bottom of the Welcombe valley in Devon.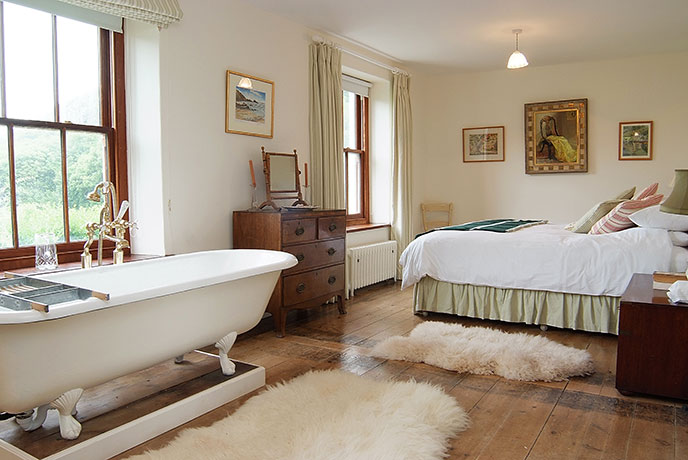 2. Coombe Lodge
Iconic and commanding in the Somerset countryside, the wooden lodge has chandeliers hanging from the ceiling and takes inspiration from heritage trends.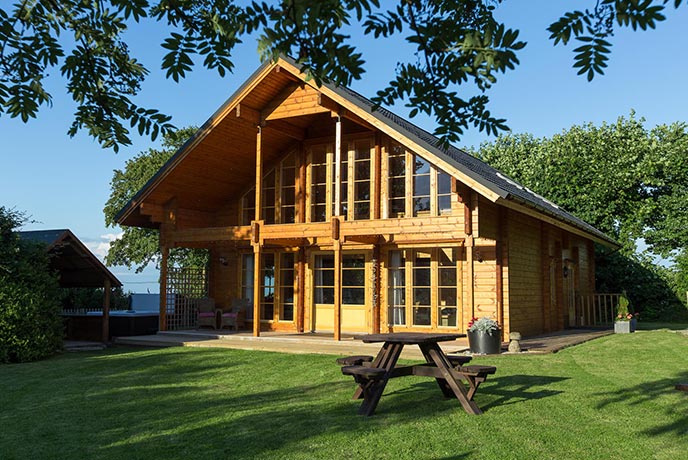 Filled with a whole host of ornaments, vases, knick-knacks and trinkets, including a boat hanging from the ceiling, Seagrove House is a treasure chest of discovery on the Isle of Wight.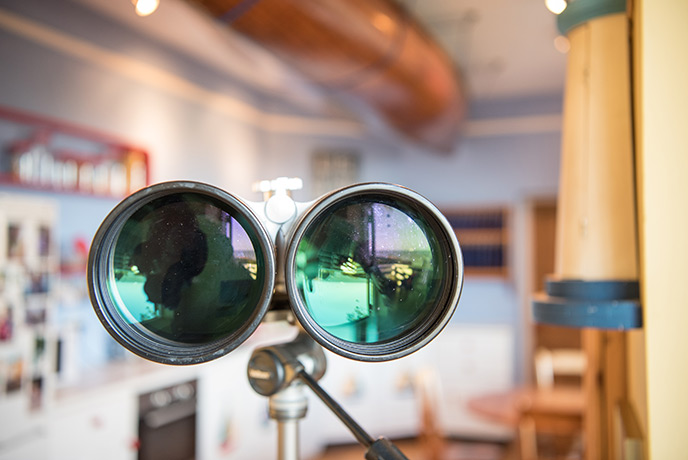 This chic and sophisticated bolthole is one for the art-lovers and interior design geeks. With contemporary features, like ghost chairs and local art on the walls, offsetting the traditional beams, this is a cosy home for two in Cornwall.
5. Willows Rest
The ultimate in opulence, Willows Rest presents the most luxurious extras for your holiday, both hot tub and indoor swimming pool await you. But don't forget to enjoy the jewel tones, detailed patterned wallpapers and beautiful swing chair.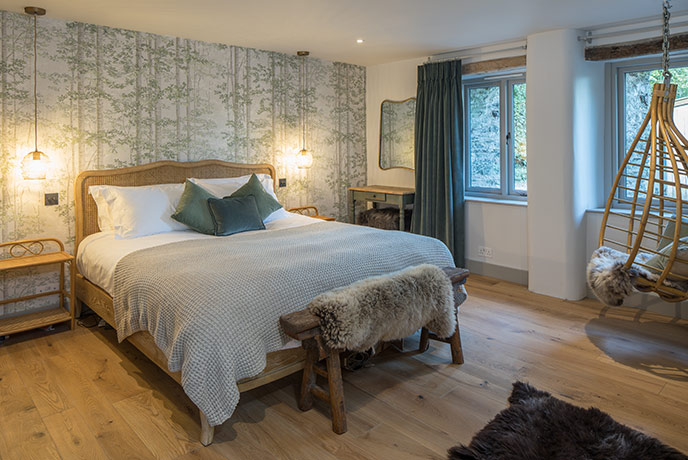 6. Trevellance
A Georgian farmhouse offset with velvet sofas, kooky artwork and a games room to top it all off. The bright and sophisticated interiors of Trevellance are sure to put a smile on your face.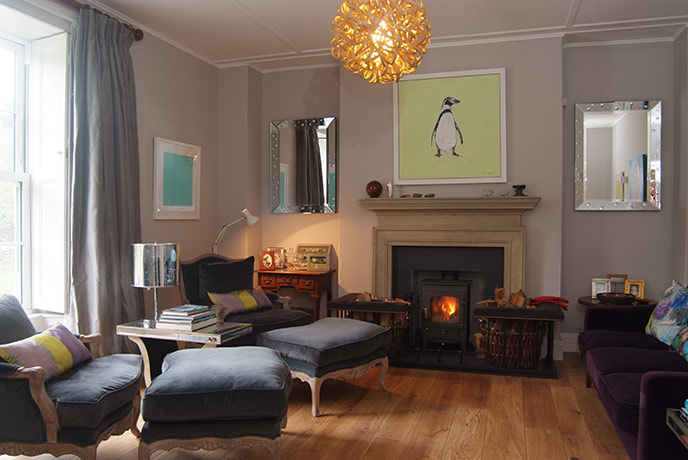 Cute and cosy with wood panelling on the walls throughout the property – it really adds a natural feeling to bring relaxation to your holiday.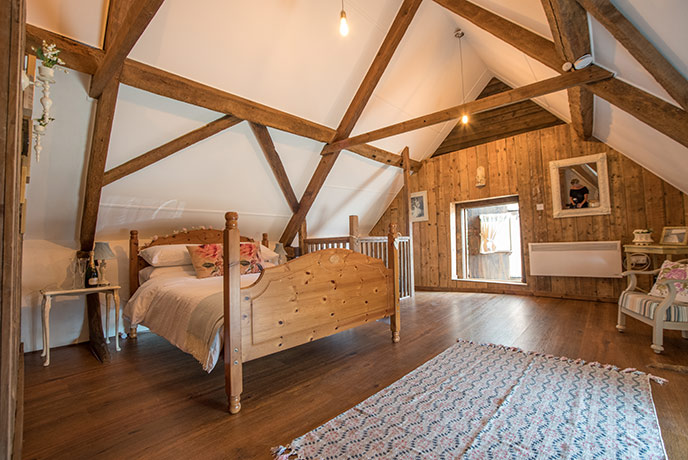 8. Eastnor
Bright and bold with daring colours splashed in bedrooms, bathrooms and kitchen throughout the house. Family-sized Eastnor welcomes you in for a holiday to remember with a big group of friends or family.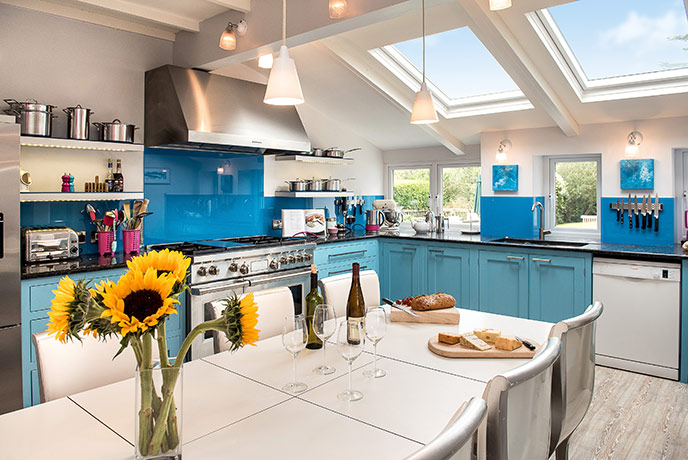 Using pieces from days gone by with upcycling to add those special touches, this cottage has been given a lot of love with pops of colour and trinkets left lovingly for you to enjoy.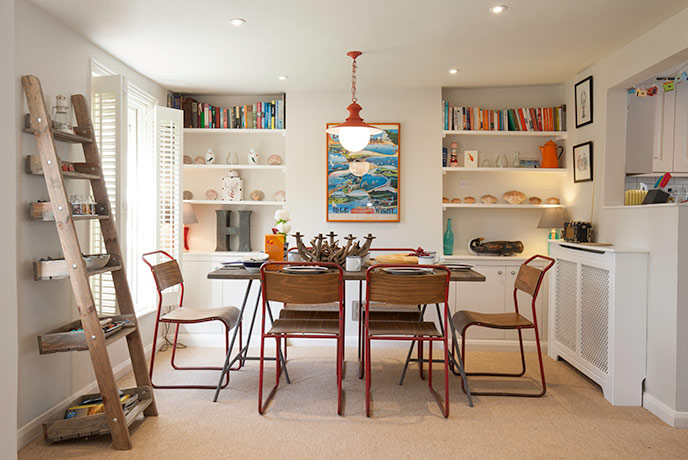 10 Krowji
If you're by the sea, a boat-inspired property is the only choice, surely? With panelled walls and nautical details, you'll feel like your bobbing along in the Atlantic in no time.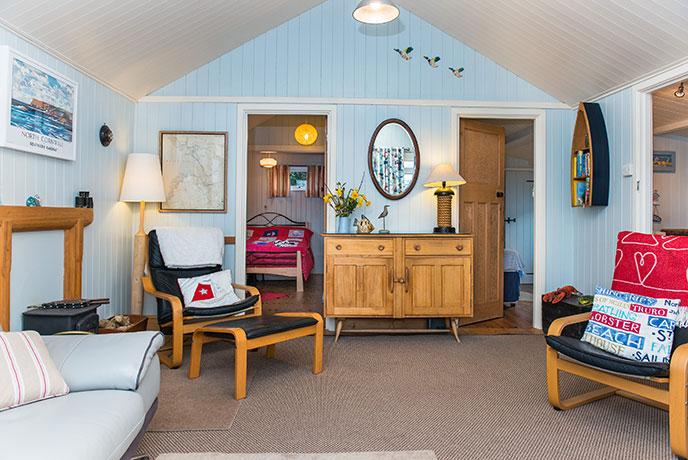 11. Giles Cottage
There are plenty of discoveries to be made tucked into the beams of Giles Cottage. Like an en-suite bathroom hidden inside your bedroom wall ready for you to take a soak in the tub.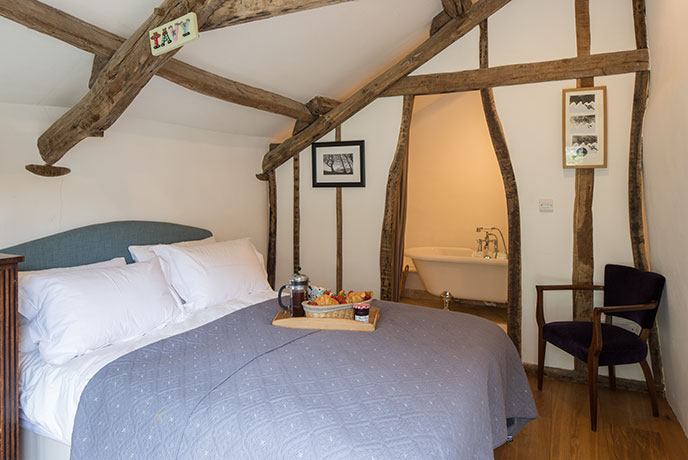 12. Pengenna Manor
Modern and medieval mix together in this eclectic manor house. Flagstone flooring and a twisted staircase are perfectly complemented by Art Deco bedrooms and decor filled with flair.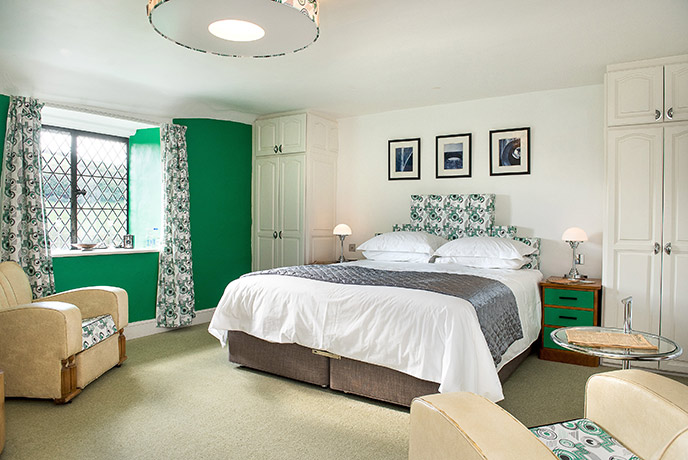 13. Venice Lodge
Victoriana at it's finest, the lodge is an eclectic mixture of new and old with many paintings and picture adorning the walls and elegant statement pieces taking pride of place.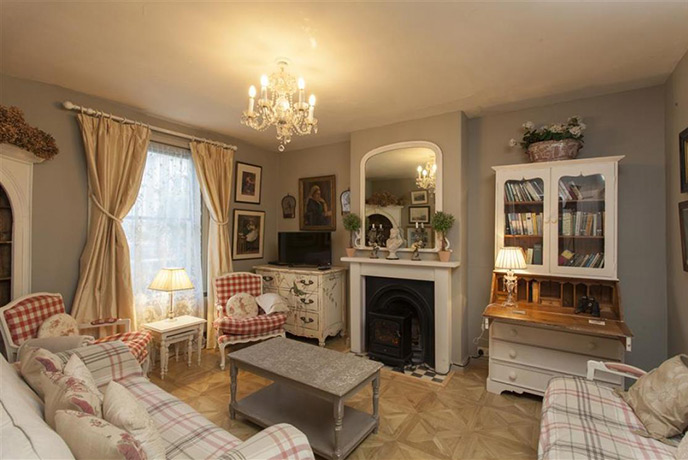 14. Nancy's House
The ultimate upcycled and eco-friendly property, you even have a hot tub run on renewable energy and a fruit and herb planted courtyard on your doorstep. Live sustainably at the heart of a bio diverse farm.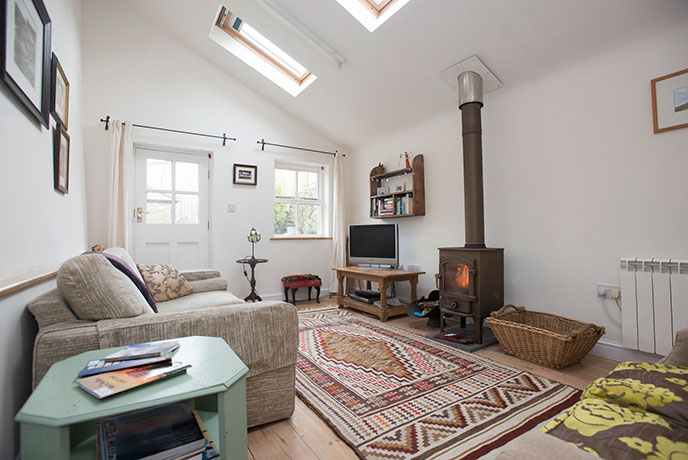 15. The Long Barn
Lounge in the lap of luxury at The Long Barn in Devon. Colourful touches and individual pieces make this a curated collection of high quality one-offs that you won't find anywhere else.