See in the New Year in true west country style by staying in a gorgeous thatched cottage. Classically built and beautifully preserved, you'll fall in love as soon as you arrive.
There's something so cosy about a thatched roof, it just adds to the comfort of hiding away from the winter weather. Choose to head out and explore the beautiful scenery around you (don't forget a New Year's day swim) or stay in and try your hand at using up your Christmas leftovers.
The South West has way more to offer than just wonderful views, there's plenty of heritage to experience too. So pop the bubbly in the fridge and stick the countdown to midnight on the TV. Whether you want to wear your gladrags and dress up to the nines in the comfort of your holiday cottage or you're all about the pyjamas and a hot chocolate to see in next year, a thatched cottage will make you feel like you're in the lap of luxury.
Choose a cottage with a fire to warm your toes - you'll be sitting pretty under the thatched roof of a beautiful cottage. What better way to celebrate the dawning of the New Year?
Coverack | Sleeps 2 + cot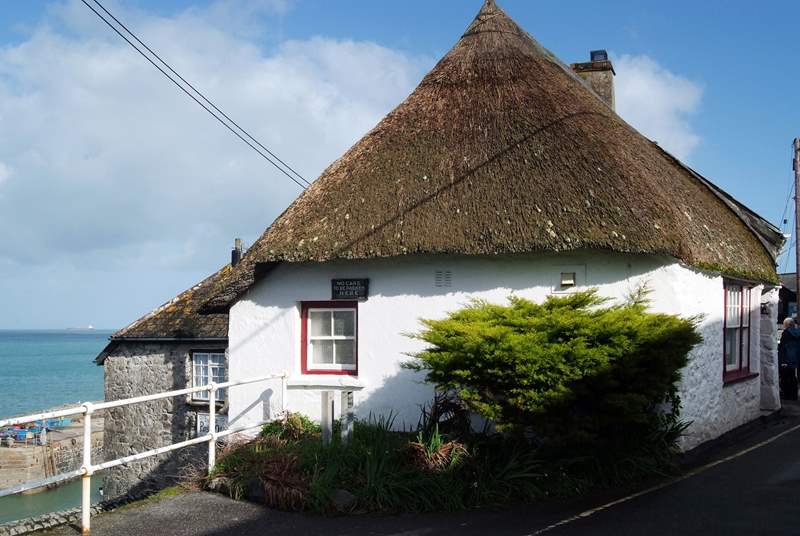 A lovely and quiet holiday cottage for couples. With the fantastic sea view across Coverack, the Loft is a great place to watch the New Year fireworks exploding over the water while enjoying each other's company. If the weather is not at its best, take a moment to storm watch from the comfort of your kitchen. This tidy loft is a wonderful little spot to share New Year with your loved one.
3 miles NW of Helston | Sleeps 4 + cot
This thatched cottage has so many beautiful features, from the log burner to the exposed stone walls, you won't forget your stay here. Ideal for a small family get away, Higher Prospidnick Cottage is perfect come rain or shine (or even snow, if you're lucky). Let the kids play out in the garden on sunny days and on cooler evenings you can all gather around the fire to play the Christmas classic, Monopoly.
4.6 miles NW of Honiton | Sleeps 5 + cot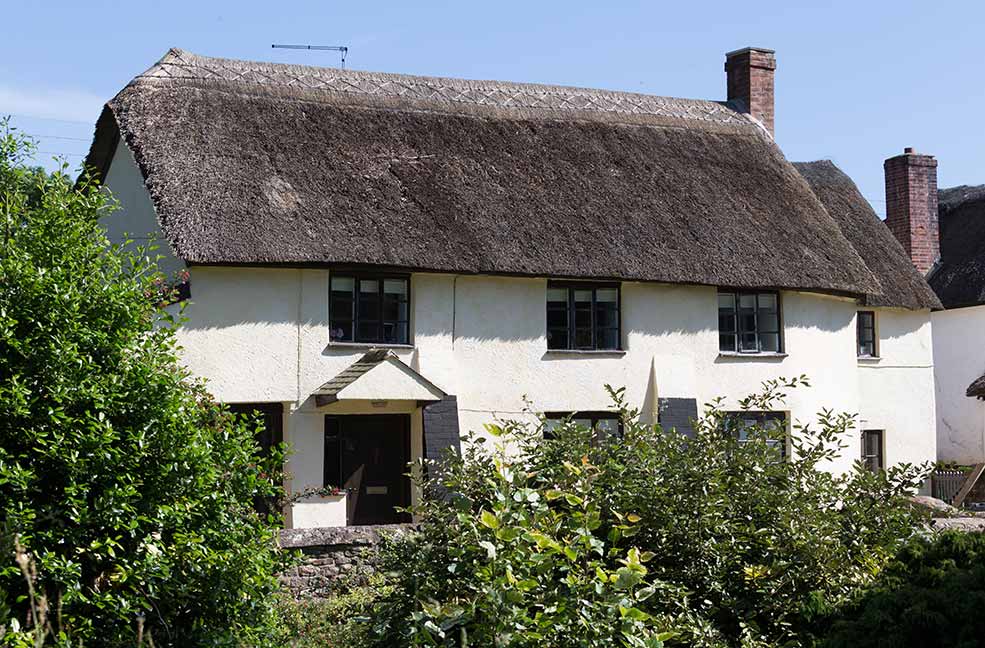 Appletree Cottage is perfect for a family or group of friends looking to spend New Year cosied up by the fire. Share a bottle of wine and a tasty feast in the pretty kitchen before retiring to the comfortable bedrooms of this traditional thatch. It has beautiful views of the village and even welcomes your four-legged friends for a New Year celebration.
Thatch may not be your New Year thing but they make a beautiful holiday home at any time of year.