The kitchen is the heart of the home, and at Christmas it's the epicentre – the source of the main event. Some people open presents first thing in the morning, some in the evening, and some the night before, but the turkey is always carved on Christmas Day.
Like a scene from a well-known gravy ad, gather all the family around the kitchen table, the 'man of the house' poised at the head, sharpening the knife in anticipation, cracker debris strewn over the Brussels and the aftermath of bad jokes dulling to a low roar. Christmas is a time for being with loved ones. So why not make it extra special by staying in a holiday cottage well-equipped for such an event? Hang some mistletoe over the Aga and set the farmhouse table overlooking the sea. If you're looking for a Christmas cottage or even a New Year holiday home, we've only the best to choose from.
For more holiday options, take a look at our cottage collections:
- Christmas cottages
- Big properties
- New Year getaways
Here's a taster of holiday cottages with a set up suitable for a lovely large Christmas dinner: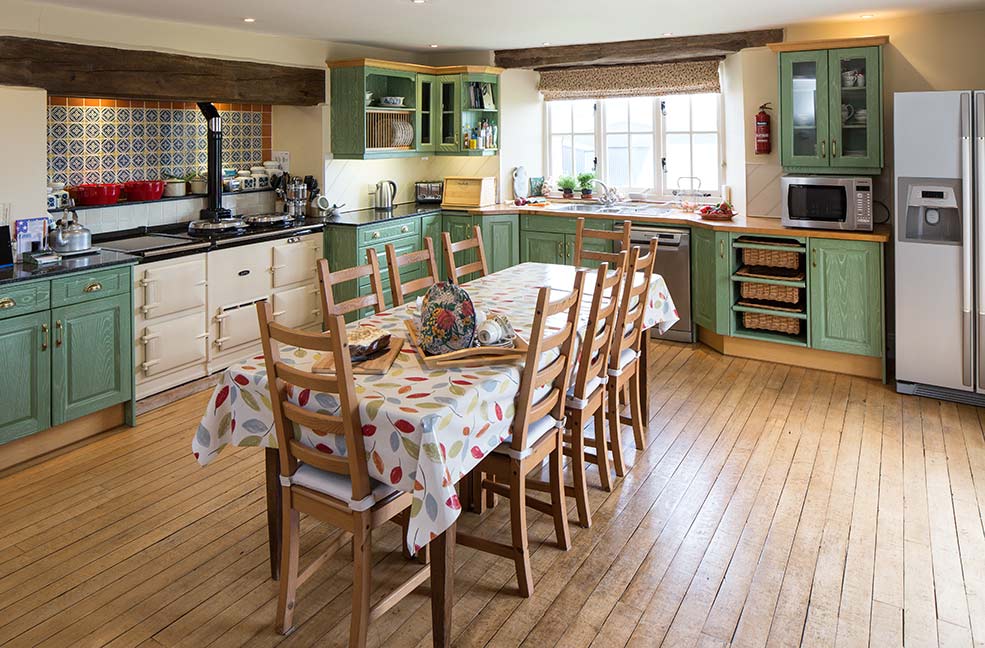 Cluster around the kitchen table of this beautiful farmhouse for you Christmas day breakfast then serve up the main event in the exquisite dining room for a change of scenery. This property also has a games room, gym and swimming pool for an alternative to the usual Christmas day swim.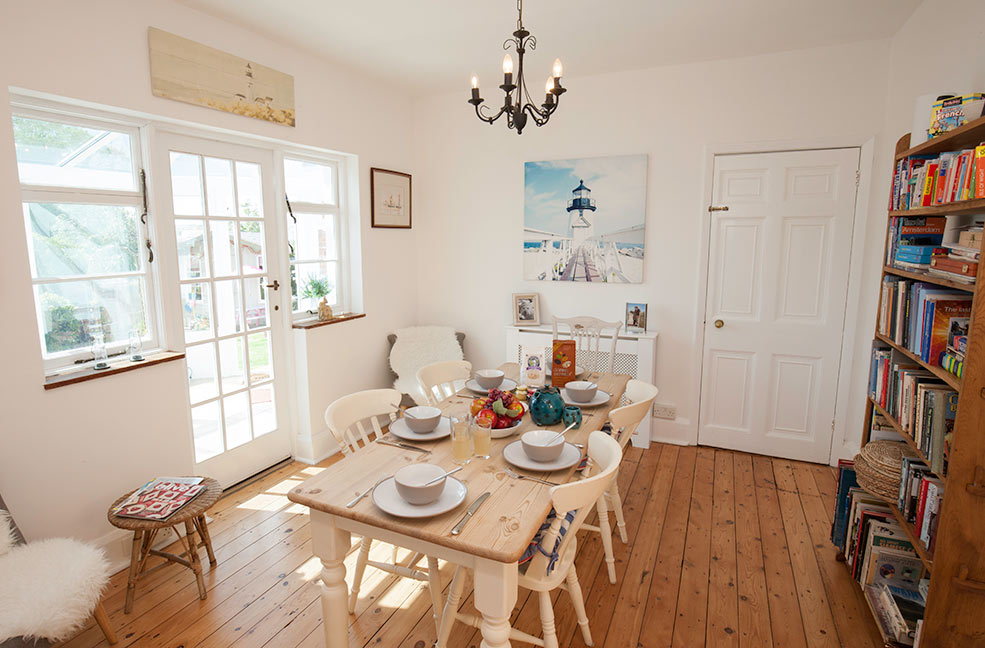 Spend Christmas on the Isle of Wight, celebrating in the pretty dining room at Bay View. With breathtaking views across the St Helens Bay, you won't need to leave this property to explore the island, it's all on your doorstep.
1.1 miles NE of St Mawes | Sleeps 8 + 2 cots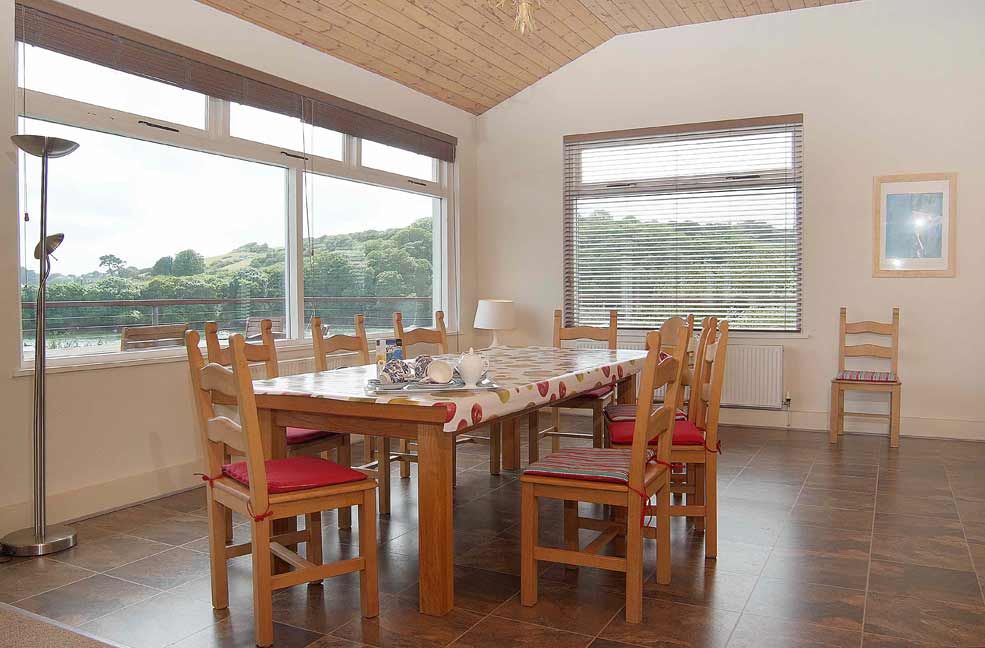 This large detached property has a waterside setting that will truly set the scene for a memorable Christmas. The views from the double aspect dining area will set the scene for a celebratory feast, and the games room will be host to festive family rivalry for all those obligatory board games.
6.5 miles E of Wells | Sleeps 6 + cot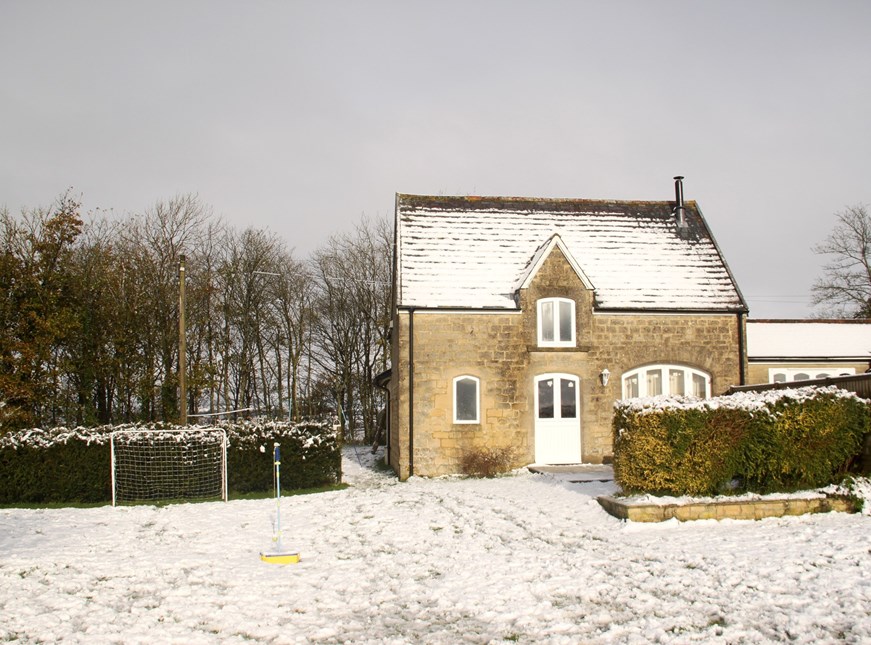 Pray for a white Christmas and this property could be just the ticket with its scenic views come rain or shine. With plenty of space indoors for all the to family eat together and even more room outside for little ones to let off some steam after dinner, the Coach House is great for families.
Seaview | Sleeps 8 + cot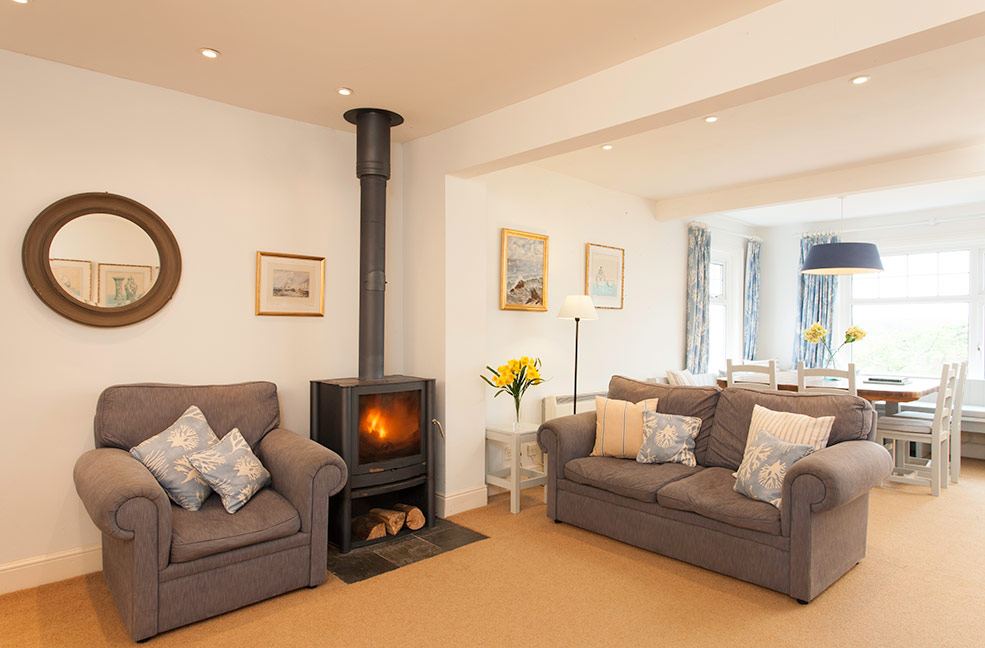 Just five minutes from the heart of Seaview on the Isle of Wight, Crowsteps is a cosy property to gather together family and friends for Christmas. This beautiful holiday let is complete with a rooftop terrace for nights wrapped in blankets under the stars with a celebratory tipple.
Get lost in our cottage collections and start dreaming of your next holiday.