Christmas and New Year can be really hectic. Take a moment to relax with your significant other with a romantic getaway to celebrate together.
Spending New Year in a holiday cottage for two is the perfect idea for busy couples. Christmas and New Year is a time for gathering together loved ones, remembering the good times you've shared and celebrating the future memories yet to be created. If your Christmases tend to be pretty hectic and filled with a blur of faces and names, take the time to slow down at New Year. It's been a long year, there have been highs and lows, the end of the year is the perfect time to relax and reflect on your achievements. An ideal moment to start thinking about what is yet to come too.
Spending the New Year in the South West will bring you everything from refreshing walks along blustery coastal paths to cosy evenings beside the fire of hidden-away west country pubs. The weather will certainly blow the cobwebs away and have you ready and raring to tackle the New Year after your break away.
Make this New Year an extra special moment by heading away with your significant other to nestle down in a cosy cottage just for two. Our smaller cottages have some fantastic scenic views, perfect for watching fireworks with a glass of bubbly or snuggling up together by the fire for a cup of tea and a reminisce of fond memories. Some time away gives you the chance to enjoy some quality time together while making exciting plans for the New Year.
Relax and reflect (together) in one of our cosy holiday cottages, perfect for couples:
3.4 miles N of Fowey | Sleeps 2
Grab a glass of wine and get cosy in this Little Gem of a cottage for couples this New Year. Sitting beside the river Lerryn, there are plenty of riverside walks to get you out in the open air without venturing too far from base. The bedroom has views of the river, perfect for watching the New Year fireworks bursting over the water.
3.3 miles N of Sennen | Sleeps 2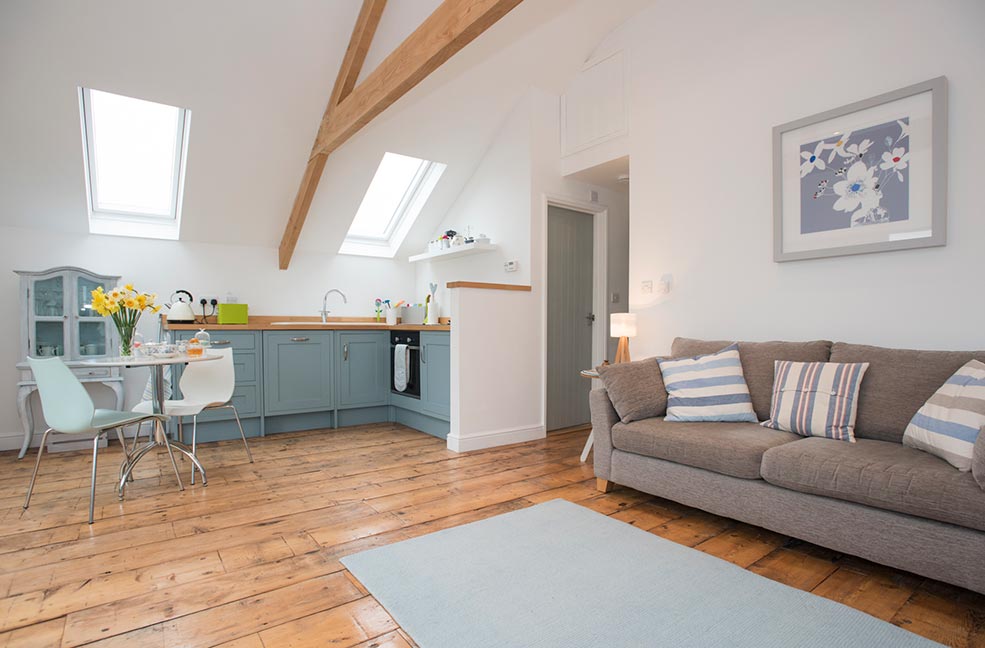 With plenty of light and space, Tegen will leave you feeling refreshed, renewed and ready to tackle the year ahead of you. Just one mile from Cape Cornwall and the South West Coast Path, you have so much freedom to explore the rugged coastline and dramatic cliffs of west Cornwall. After long days outside, come back to Tegen and snuggle up by the fire.
Bembridge | Sleeps 4 + cot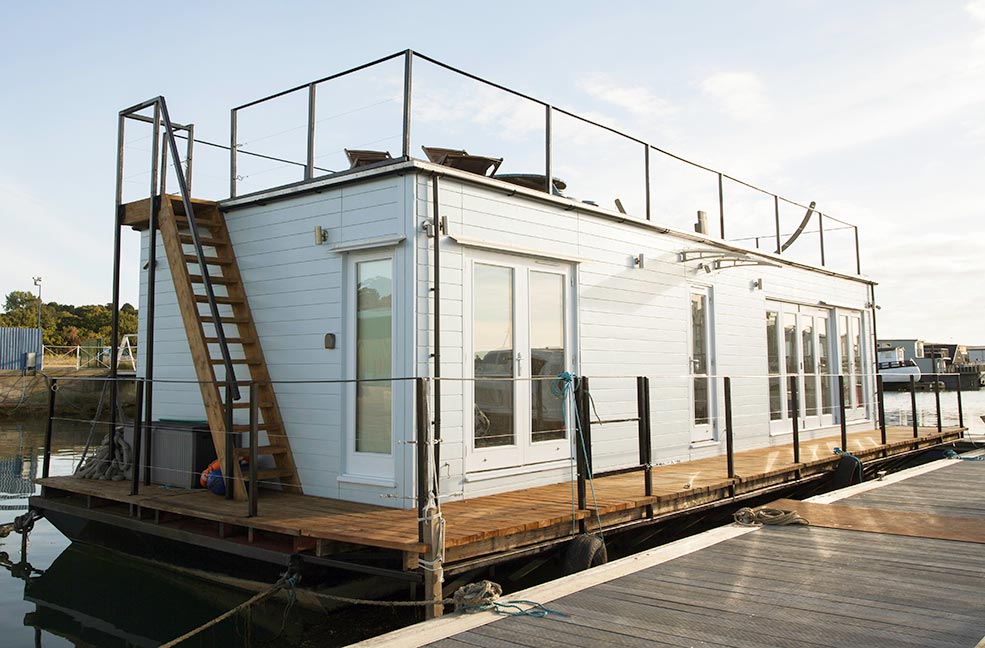 What a spectacular place to watch New Year fireworks! Grab a blanket and a glass of fizz, head to the roof of this house boat and see in the New Year, Isle of Wight style. Vida is a wonderfully different holiday home for your next island retreat. With two double bedrooms, two couples can enjoy each other's company while still having enough space to relax and unwind.
5.7 miles E of Glastonbury | Sleeps 2 + cot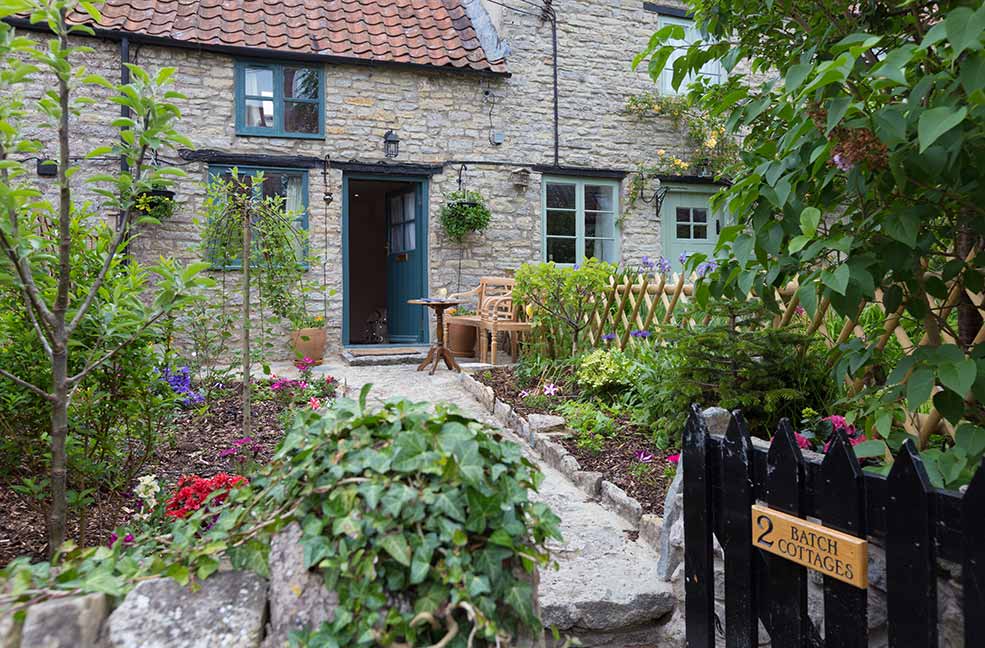 Welcome to 2 Batch Cottages, a classic countryside cottage in the heart of Somerset. Explore the Great Outdoors and fill your lungs with fresh air or retire to the fire for some R&R. A quiet New Year just the two of you gives you the chance to recover from a busy Christmas and prepare for the next year.
Lyme Regis | Sleeps 2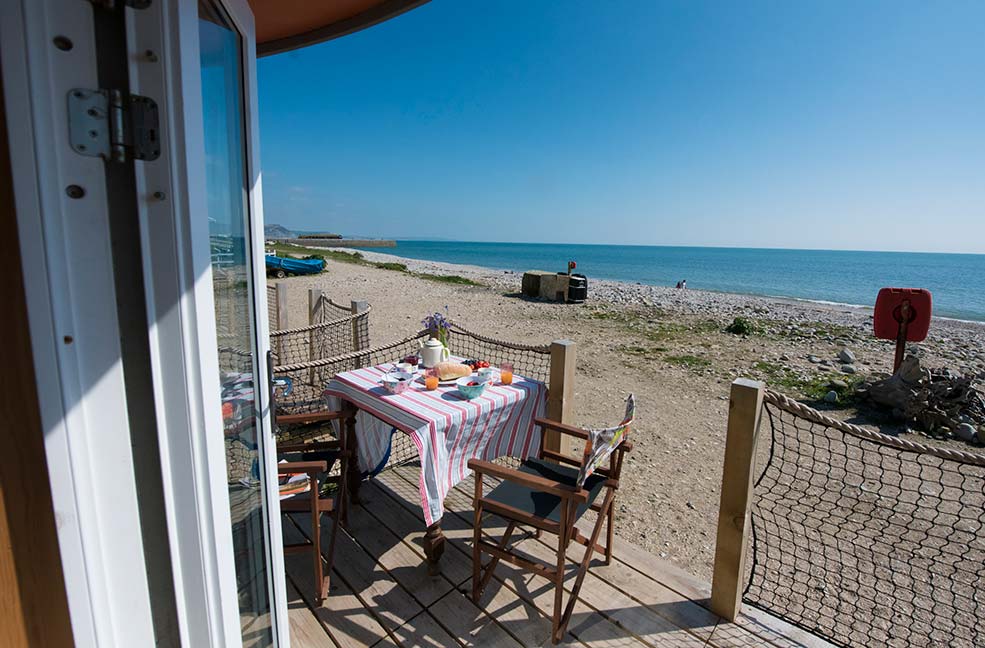 A quirky choice for a New Year holiday, the Chalet on the Beach is on the beach and Lyme Regis. Pray for some crisp, clear weather and don't forget to pack your swimsuit for that all important New Year swim.
Browse the rest of our cottage collection for even more holiday inspiration.