Good food served to good people by a community of people who really do love their food. That's what Woodfired Canteen are all about. Now, alongside their tremendous food you also get the amazing view of Porthmeor beach.
The team at Woodfired Canteen are clearly in their summer stride now. They've got lovely evenings at beautiful venues with amazing food down to an art. I've already visited their magical evenings at the Lost Gardens of Heligan and, of course, I follow them on Instagram (well worth it for mouth-watering snaps of grub), so I've tried their dishes before and have seen a lot of what they cook. 2017 was a big year for Woodfired; they were featured in Conde Nast Traveller, the Independent and the Guardian, cooked in the Cornwall Air Ambulance hangar, at beach suppers and set up their own premises in St Agnes (look out for tasty 'pay what you think' suppers at long tables). The team opened the banqueting tent at Wilderness festival, listed in the line up alongside Ottoleghi, Nuno Mendes and Thomasina Miers, to name but a few.
Woodfired at West, above Porthmeor West in St Ives, brings an exciting eating experience to St Ives and Cornwall.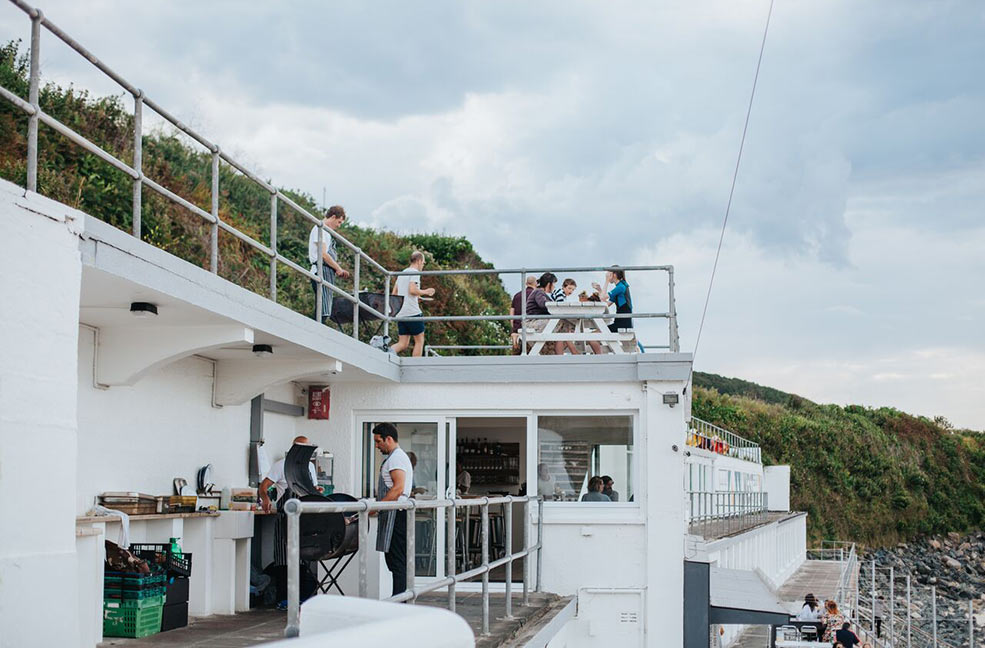 Serving some amazing dishes from the grill using locally sourced ingredients, this team wow my taste buds every time. Adding in the view across the beach makes this the perfect set up for a holiday dinner to remember. The menu is simple: one dish for everybody, choose either meat or vegetarian. All food is served on large plates at the centre of your table for you and your friends to share out. If you end up on a table with people you don't know, you get to make new friends. Spending an evening chatting to new people has brought some new friends into my life, you never know who you'll meet!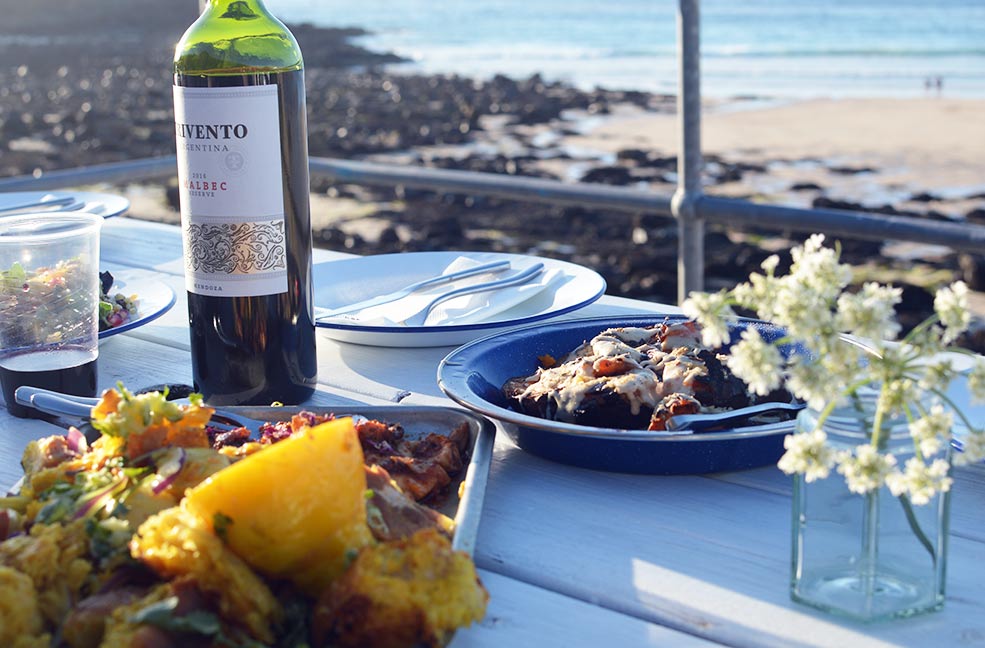 There's a different menu each evening so come back throughout the summer to try something new each time, all with that awe-inspiring view of Porthmeor.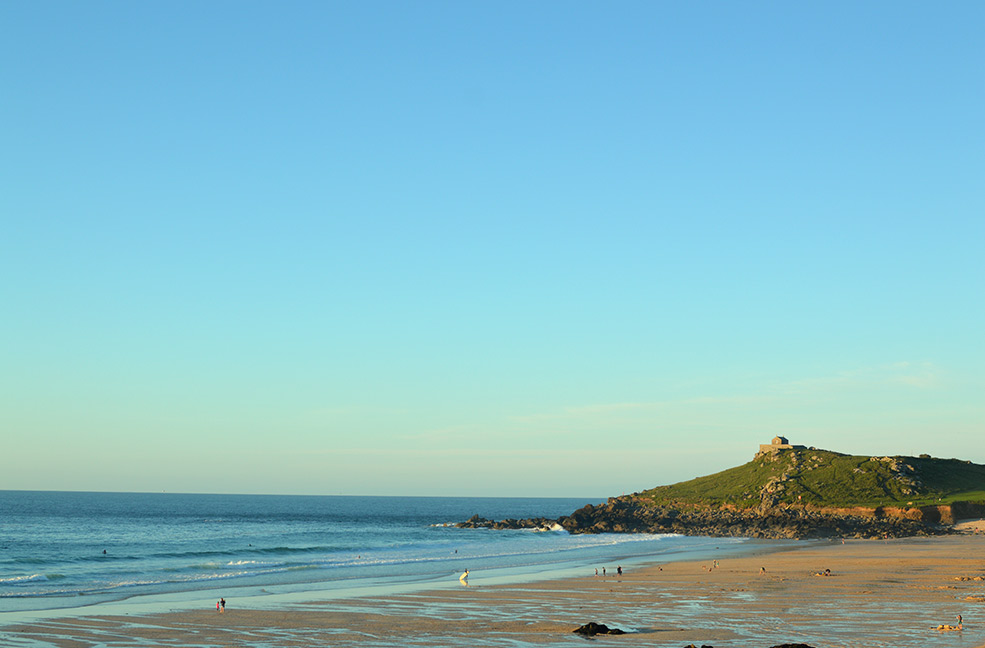 Bookings are very welcome or just turn up on the evening and try your luck for a seat.