How to increase your income with a dog friendly holiday cottage
Letting with classic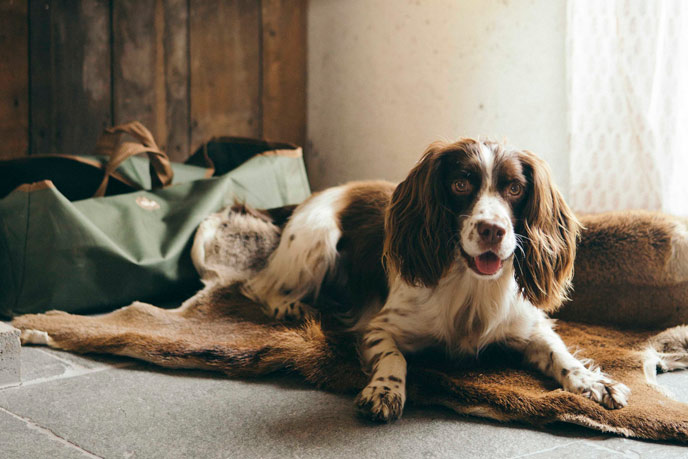 We are a nation of dog lovers, so much so that a staggering 24% of British households now own at least one four-legged companion. In fact, not only have dogs faithfully maintained the role of man's best friend, but many people consider their dogs to be an integral part of their family. With this in mind, we ask ourselves the question: can we really afford not to include them when marketing our holiday homes?
We had a look at the figures to see if accepting dogs really made a difference to our owners' incomes. The reports showed that, between 2011 and 2015, cottages that changed to accept one dog from no dogs experienced an average increase of 17% to their total income. Cottages that adapted to accept two dogs experienced an even bigger increase of a whopping 52%.
With many families now choosing to holiday in this country as opposed to opting for more expensive, foreign holidays, many will now be considering how they can include their beloved family pet without the stress of kennels.
Natural hesitance for holiday home owners can be understandable, but with the right measures creating a pet-friendly environment can lead to smiles all round.
Here's why we think including pets is a good idea:
1. Allowing pets in your holiday home means that families who are restricted by expensive kennel fees, and the guilt of leaving their pets behind, can now enjoy their holidays en famille.
2. Solo holiday-makers with pets may be greatly encouraged knowing they can take their four-legged friends with them. Holidaying on your own can be great, but holidaying with your best, furry friend? Even better.
3. Pet owners know the deal: they are more likely to pay an increased tariff for staying in pet-friendly accommodation and having their companions with them, than paying a higher price for leaving their pets behind in kennels.
4. Dog owners like going out with their dogs. By making the most of local attractions and walks you can really make your holiday home appeal to people who otherwise might have overlooked you. For example, is there a dog-friendly beach nearby? Or access to a safe coastal path? Perfect.
5. Year-round bookings. Like those dog owners looking to get outside with their pooches, a dog friendly holiday home will have a year-round appeal. This will be particularly noticeable in the winter months, when those seeking to avoid the summer crowds will make use of the quieter periods.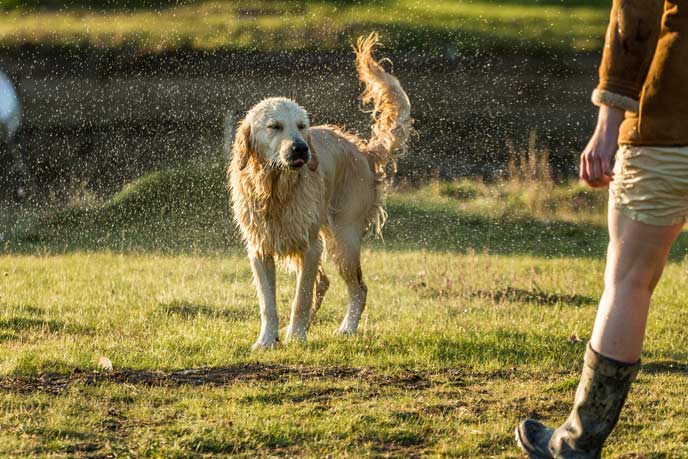 Here's what you should do:
1. Begin marketing your holiday home as pet-friendly.
2. There is a charge of £25 per pet, per week or short break. This is credited directly to the holiday home owner.
3. Keep your mind at ease. Classic provide specific instructions to ensure the comfort of both the pet and their two-legged friends, and the preservation of your holiday home. Within this it is stated that pets:
- are not allowed in bedrooms or on furniture.
- should be kept under control, and not left unsupervised.
- should be exercised off-premises.
4. Create a list of dog-friendly places to go, such as beaches, coast paths, pet-friendly pubs, local attractions, and anything else you can think of! Guests will be keen to know where they can go together, and will be grateful for the local insight.
5. Consider providing basic amenities for pets, such as a water bowl and blankets/towels. Guests may forget certain items, and will appreciate if you have gone the extra mile.
Finally, it's worth noting that in the United Kingdom, only around 8% of adults are sensitive to dog allergens; whereas it is estimated that up to 4 times as many are allergic to pollen and house dust mites. This means that with thorough, routine cleans, the number of guests who would be positively affected by this new change would flourish.
Happy holidays!