Black Pig Safari Tent Retreats
1.4 miles N of Shaftesbury / Sleeps 16 + 3 cots in 3 properties
Arrive at Black Pig Retreats and your escape to the country has begun; unwind in this fabulous landscape with your very own luxury themed tent with en suite facilities. Pitched in a south-facing wildflower meadow, the tents have en suite facilities, which include a flushing toilet, hot shower and heated towel rail.
The star attraction of this small holding is Beauty the Large Black pig, who inspired the name of the site, these beautifully styled tents, Mukota, Murciano and Gascon are named after breeds of black pig. Bittles Brook Farm has an equestrian facility too. In addition to Beauty and the horses, you will encounter the owners' chickens, sheep and dogs, although they are all on the farm away from the glamping meadow. Your dogs are welcome to join you in this 'away from it all holiday', but please keep them under control. For child safety cars are left in the car park and an all-terrain electric buggy will transport your luggage to your safari tent.
The Bothy - made from straw bales - was created to be organic and authentic in both design and intention. This delightful building is ideal for family gatherings, communal activities or classes. It is fitted with a large wood-burner to keep the space toasty warm and a cabinet full of crockery, glasses and cutlery for entertaining up to 20 people. The Bothy shares a beautiful flat meadow with Mukota, making it easily accessible from the car park.
To add to the rural scene, there is built a Chuck Wagon which is located across a small bridge from the Bothy. The wagon contains a WC and a separate small kitchen allowing you to host a meal with ease. The straw Bothy is available to use if you have booked the whole site.
Pilates classes are often available in the Bothy on a Wednesday from 10.00 - 11.00 at a cost of £15 per person per class; if you wish to attend during your holiday please let the owner know when you arrive and pay her directly.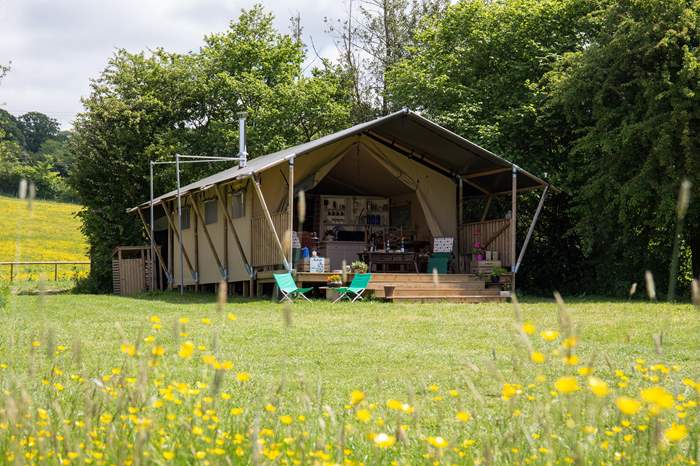 ---
Enjoy a holiday with a difference, relax under canvas and soak up the peace and tranquility of the rolling Dorset countryside, with luxury en suite facilities, glamping style. Blac...
Sleeps 4 + cot
Dogs welcome
Changeover Fri
Price per week £394 - £985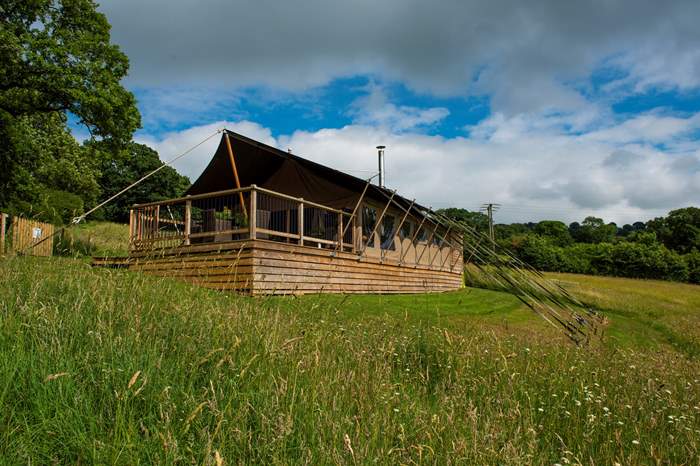 ---
Glamping at Black Pig Retreats allows you to escape the everyday; park your car, load your luggage onto the farm's all-terrain vehicle and your countryside adventure begins, canvas...
Sleeps 6 + cot
Dogs welcome
Changeover Fri
Price per week £555 - £1275
We're here to help you find your perfect place to stay 7 days a week.
Open 7 days a week
Call our office on 01326 555555, email hello@classic.co.uk or click on the live chat button in the bottom right of the screen to talk directly to someone who can help with choosing your holiday. If you have any questions or need a hand with the booking process, we're happy to help.
After booking your holiday with us, you'll receive your holiday details in the post two weeks before your holiday. This also includes our emergency out of hours phone number for when the office is closed, so we're never more than a phone call away!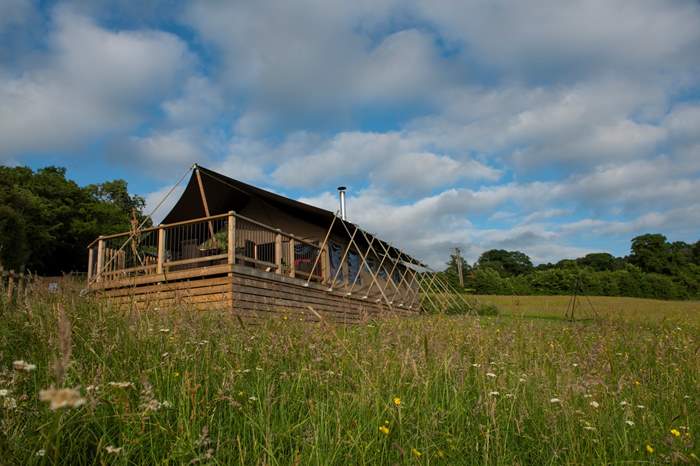 ---
Glamping at Black Pig Retreats allows you to escape the everyday and enjoy a fabulous holiday with a difference, where you can cook with fire, collect logs, listen to birdsong and ...
Sleeps 6 + cot
Dogs welcome
Changeover Fri
Price per week £555 - £1275